From haunted houses to family-friendly boo bashes in Houston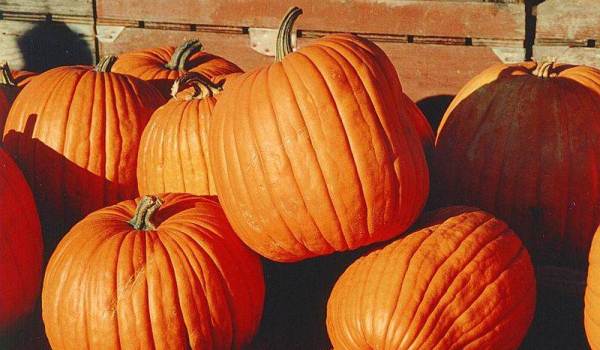 Pumpkin patches and ghost tours abound in Houston this time of year 
Ghost Travels
Not only does Houston have haunted houses, there are also trails, tours, parties and even real haunts!
Kemah Ghost Tours
Ongoing
Go for a stroll through Kemah's Light House District and experience some real haunts while learning about the historic spot. Enjoy major attractions including beautiful restaurants, views of the bay and Toucan Alley's haunted courtyard.
Heights Ghost Tours
Ongoing
Haunted Heights Ghost Tour takes you on a 90 minute fascinating walking tour through the historic and haunted Heights district featuring the spirits "living" within the fine Victorian homes. Take a journey through time to experience eerie and tantalizing ghost mysteries.
Galveston Ghost Tours
Ongoing
Step through the shadows, gather your courage and discover the chilling and ghastly tales of murder, revenge, passion, heartache and breath-taking history! This exciting Ghost Tour in Galveston takes you on a fascinating walking tour through the historic and haunted Silk Stocking district starting by the famous Broadway mansion, Ashton Villa.
Haunted Trails
Sept. 27-Nov. 2
Walk the trails of Houston's most thrilling outdoor attraction. The Haunted Trails' features include detailed sets, zombies, clowns and other creeps—body parts, creepy crawlers and more. Find out what lurks beyond the trees every weekend in October.
Ghost Walks
Sept. 27-Nov. 3
Enjoy 90-minute guided walking tours through Downtown Houston's historic district. Although this is not a paranormal tour, participants will start at the notably haunted Spaghetti Warehouse. Throughout the tour you will hear urban legends and tales of deceased Houstonians.
Hotel Galvez Ghost Tour & Dinner
Wednesdays and Thursdays Oct. 2-31
Hotel Galvez & Spa opens its ghost tour, typically reserved for guests, to the public as part of a dinner package on Wednesdays and Thursdays in October. During the tour, Hotel Galvez concierge Jackie Hasan guides participants through the ghostly past of the hotel while using an electromagnetic field detector and infrared thermometer to conduct a paranormal investigation.
Spirits & Skeletons
Oct. 25
Have a totally rad Halloween at Spirits & Skeletons. Be boss on the dance floor, indulge in some serious sweets and dare to try some creepy crawly concoctions, courtesy of the Houston Museum of Natural Science's Bug Chef. After that, abracadabra your way over to the master magician, as he astonishes even the most skeptical with his mysterious magic.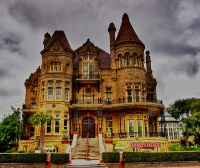 The Bishops Palace in Galveston

Dash's Halloween Ghost Hunt and Sleepover
Oct. 25-26
Join Dash Beardsley on one of the spookiest events of the year. Tour the Cavalia, a submarine that may still harbor some souls from WW2, participate in a ghost hunt on both the Cavalia and the USS Stewart and listen to fascinating ghost stories. There's even an opportunity to sleep over aboard one of the vessels being toured.
Thrills and Chills for All
Not a fan of the ghosts and the ghouls? Check out Houston's family friendly attractions and events that are fun for the whole family.
Boo on the Boardwalk
Oct. 1-31
For the entire month of October, Kemah is hosting Boo on the Boardwalk where families can enjoy an array of Halloween themed activities. For the braver souls, face the dungeon of doom while the kids enjoy the Little Boo Haunted Fun house. Other attractions include pumpkin decorating, live entertainment and costume contests.
Kemah Oktoberfest
Oct. 4-6
The iconic fall celebration of the culture, food and drink of the Germanic peoples who helped settle Texas brings its unique and lively spirit to the bay. Kemah's Oktoberfest will feature all the wonderful cuisine, music and dances of the German, Czech, Polish and Dutch people. Vendors will create a German "Marktplatz" featuring beautiful crafts, clothing, pottery, wood carving and more.
Hocus Pocus Pops
Oct. 11
For a delightful "exfearience," join the Houston Symphony for a Halloween event full of tricks, treats and enchanting music. The orchestra casts a spell on the audience with chilling music and spooky sounds that are guaranteed to scare your socks off. Daddies, mummies and all the little ghosts and goblins are invited to dress up in their favorite Halloween costume for a chance to walk on stage during the concert.
Zoo Boo
Oct. 11-27
The last three weekends in October, Zoo Boo at the Houston Zoo turns in to a Halloween party. Explore the pumpkin patch, go "trunk"-or-treating, and participate in a costume parade while seeing the animals.
Monsters' Museum of Houston
Oct. 12-31
For the last two weeks of October, the Children's Museum of Houston transforms into the Monsters' Museum of Houston. Wander through the lair's twists and turns in search of goodies and trinkets or check out the museum's Halloween inspired exhibits and activities. Be sure and wear your costume.
Dia de los Muertos at Lawndale Art Center
Oct. 21-Nov. 9
Lawndale Art Center is pleased to present its 26th Annual Día de los Muertos events, a celebration of the art, music and folklife of Mexico. For more than 20 years Lawndale has presented an annual open call, non-juried exhibition that celebrates the Mexican tradition of Día de los Muertos in a contemporary context.
Peter and The Wolf
Oct. 26
No piece is more of a family classic than Prokofiev's masterpiece Peter and the Wolf, brought to life through the narration of an actor and joined by a cast of characters speaking through the instruments of the orchestra. Come to Jones Hall dressed as your favorite character.
ArBOOretum
Oct. 26
Head out to the Houston Arboretum for the annual Halloween event. Walk a forest trail with scattered trick-or-treat locations, activities and opportunities to learn about wildlife. Activities include hay rides, a petting zoo, pony rides, a cake walk, carnival games, face painting and pumpkin decorating.
Howl-O-Ween Fest
Oct. 26
Tails are already wagging as Bridgeland embarks on a Fido favorite event - Howl-O-Ween Fest! Benefiting local dog rescue groups, the event includes on-stage entertainment, the Houston Canine Frisbee Disc Club, the "Splash Dogs" dock-diving contest, a pooch fashion show and costume contest, carnival games, a farmers' market with pumpkin patch, several rounds of bingo with prizes awarded, pet vendors and street performers.
Moody Gardens Ghostly Gardens
Oct. 27
Drive out to Moody Garden's Halloween celebration for some free fun! Trick-or-treat throughout the complex, make creepy crafts and participate in a costume contest for a prize.
Scream on the Green
Oct. 31
Discovery Green hosts Scream on the Green from 6-10 p.m. Enjoy live music, face painting, fortune tellers and dancing, and of course this year's feature film, Frankenweenie.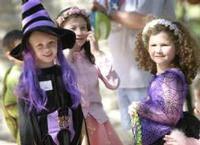 Zoo Boo at the Houston Zoo

Spooky Spectacular
Oct. 31
Join the Woodlands Recreation Center for pre-trick or treating. There will be a Snake Show and a Magic Show, along with a giant inflatable slide, games, candy and much more.
Dia de los Muertos at MECA
Nov. 2-3
Multicultural Education and Counseling through the Arts (MECA) presents this Dia de los Muertos celebration featuring traditions from throughout Latin America, with an altar exhibit competition, foods from the Americas, vendors selling authentic Latin American Dia de los Muertos arts and crafts, and a Calavera Fashion Show.
Pumpkin Patches & Costumes
Picking the perfect pumpkin can be quite a task. Luckily, Houston is packed with patches all over the city. Try TGR Exotics, Old Time Christmas Tree Farm, or Dewberry Farm for prime pumpkin picking, hay rides and other activities. Searching for the perfect costume? Be sure and stop by Frankel's Costume Co.-- a Houston staple for Halloween fashion.
Scare Tactics
Looking for an adrenaline rush or just want to get into the "spirit" of the season, check out these haunted houses.
Screamworld
Weekends, Sept. 20-Nov. 2
Named the best haunted house in Houston by the Houston Chronicle and the Houston Press, Screamworld contains 5 attractions: The Maze of Maniacs, the Haunted Hotel, the Edge of Darkness, Jake's Slaughterhouse, and the Zombie Graveyard. Screamworld is open Thursday- Sundays in October.
Nightmare on the Bayou
Weekends, Sept. 27-Nov. 2
Located directly beside Houston's oldest graveyard, Nightmare on the Bayou is the only attraction that is actually haunted by real ghosts! Aside from possible ghost sightings, the merciless actors torment visitors from beginning to end while the rooms, monsters, and mayhem will have you running for the exit.
Phobia
Weekends, Sept. 27-Nov. 2
With five haunts, Phobia off Highway 290 can scare just about anyone. Features include the Mind Control haunt, Simon Fowler Woods, ClaustroPhobia, Darke Institute and Dawn of the Machine. The remodeled park boasts 30 acres of scare space.