Executive Bios and Photos
Greater Houston Convention and Visitors Bureau Executive Team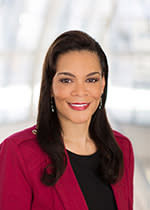 Karen Williams
Vice President of Finance
Karen Williams has worked for the GHCVB since 1989.  In the last three years in her role as vice president of finance and general manager, she has worked closely with the president in managing the operations of the Bureau.  She is also directly responsible for the administrative and financial operations of the Bureau as well as its Human Resource management. 
She had been the Bureau's controller since 2000, overseeing the Bureau's financial management, the planning and budgetary process and the effectiveness of the reporting, accounting, control and administrative systems procedures.
Ms. Williams received her degree in accounting form the University of Houston.  She is married and has a son, Brandon.
Download a high resolution image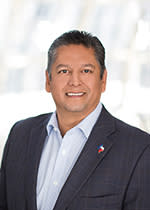 John Solis
Senior Vice President of Sales and Services
John Solis joined the Greater Houston Convention and Visitors Bureau as vice president of sales in December 2010, after spending a year and a half consulting on sales strategy.
Solis retired from the San Antonio CVB as assistant executive director in 2008. During his tenure, he was involved in coordinating bids for citywide conventions and major events, including the 1996 NBA All-Star Weekend and the NCAA Men's and Women's Final Four Basketball Championships. His main responsibilities included managing the tactics and strategies related to marketing, public relations and the convention and tourism group sales and services efforts.
Solis, a San Antonio native, earned a BBA in Finance from St. Mary's University.
Download a high resolution image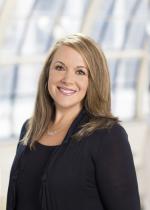 Holly Clapham
Chief Marketing Officer
As Chief Marketing Officer, Holly Clapham-Rosenow leads the strategic direction for marketing and advertising for Houston as well as the Houston First Corporation.
Since assuming the role in 2003, Holly has led the brand position for Houston as a Culinary and Cultural Capital. Under her leadership the marketing team has received more than 80 awards.
Prior to joining Houston First, Holly worked as marketing director for CBS Radio, Houston for five years. She has also worked as the promotions director for the Houston Museum of Natural Science and was the client services director for two Houston advertising agencies.
Ms. Clapham-Rosenow graduated with a degree in Radio, Television, Film from the Dan Rather School of Communications at Sam Houston State University. She is a member of the American Marketing Association and sits on the Theater District Association board and the Discovery Green Advisory Committee. She served on the 2004 Super Bowl Marketing Committee, the 2016 NCAA Men's Final Four Executive Team and 2017 Super Bowl Marketing Committee.  Holly was inducted into the Houston Business Journal's "40 Under 40" class of 2013 and "Women Who Mean Business" in 2019.
Download a high resolution image
Jorge Franz
Senior Vice President of Tourism
Jorge Franz is the Senior Vice President of Tourism for the Houston First Corporation.  He has been working for the Houston office since 2001 and in this capacity, is in charge of promoting Houston as a great place to visit, under the brand name of Visit Houston.  His responsibilities include working with travel trade to create new initiatives that show measureable returns to Houston hospitality partners and new economic impact to Houston.  He also oversees the "Visit Houston Marketplace" – an initiative where travelers can buy authentic Houston experiences.
Mr. Franz also oversees a team of professionals that focus on the international promotion of the City of Houston through Sales, Marketing and Public Relations efforts. This includes directing a staff of 11 in Houston along with representation agencies for Mexico, Europe, and Asia. 
Mr. Franz is very active in the Tourism community. He currently serves on Expedia's Media Solutions Select Board, on the board of the Texas Association of Convention and Visitors Bureaus and most recently served on the 2017 Super Bowl International Host Committee.  He is also a Past Chair of the Governor of Texas' Tourism Advisory Committee.
Mr. Franz was born in Santiago, Chile and has lived in Chile, Venezuela, Spain and the United States.  He has also represented Houston personally all around the world. 
Download a high resolution image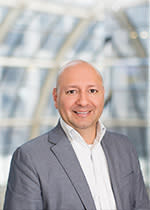 Alfred Cervantes
Vice President / Executive Director of the Film Commission
Alfred Cervantes, Executive Director of the Houston Film Commission and a native Houstonian, has worked in the film industry in various capacities since 1992. As freelance crew, some of the movies he has worked on are Reality Bites, The Chase, Jason's Lyric, Powder, Apollo 13, and many independent feature films. His role with the film commission is to promote the greater City of Houston & Harris County area to film/TV producers, production executives and independent filmmakers, to scout locations, and to facilitate any production's local filming experience.
Download a high resolution image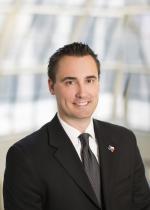 Nathan Tollett
Director of Sales
Nathan Tollett began his hospitality career as an event manager at Houston's George R. Brown Convention Center in 2002. He was the primary point of contact for the facility, assisting many major conventions in hosting and executing successful events. Following that, Tollett accepted a job as a national account executive with Visit Houston, where he booked a variety of meetings and conventions in the corporate and association market. 
Completing his first tenure at Visit Houston, Tollett then spent nearly two years as a national sales manager for the Las Vegas property, The Golden Nugget. That experience as a hotel salesperson helped him round out the "hospitality trifecta"—giving Tollett the background from the facilities, destination and hotel perspective to better understand all of the aspects of the convention sales process. 
Tollett rejoined Visit Houston as Director of Sales in 2009 and now oversees the daily operations of the sales team while creating long term strategies relative to Houston as a premier meeting and convention destination. Most recognized for his creative client experiences, Nathan believes in providing targeted and customized solutions for all potential opportunities.
Meeting News honored Tollett in its 2009 issue of "Ones to Watch: 30 under 30" and he was also recognized in Connect Magazine as "Future Leaders of the Meeting Industry, 40 under 40" in 2011, and also received the 2015 Experient Supplier of the Year award. 
 
Tollett holds a bachelor's degree in speech communications and a minor in business from Texas A&M University.
Download a high resolution image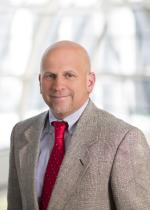 Paul Casso 
Vice President of Membership and Events Services
Paul Casso joined Houston First Corporation in October 2014 as the Vice President of Destination Events. With an extensive, wide-ranging background in the hospitality industry, his career path has afforded him the unique opportunity to work in the some of the cornerstones of this industry in a variety of roles. Food and Beverage Manager, Catering Manager, Convention Services Manager and Sales Manager for Starwood Hotels and Resorts; Sales Manager at the Greater Houston Convention and Visitors Bureau; Manager of Worldwide Event Operations at BMC Software and Senior Account Director at 2020 Exhibits.
Paul was born in New Orleans, Louisiana but has lived in Houston almost his entire life. He holds a BA in Business Management from Texas State University and is a member of Meeting Planners International and the Event Services Professionals Association.
Download a high resolution image