Conroe
Picture perfect scenery and lake-filled activities abound north of Houston. Located less than an hour from Downtown Houston, Conroe's serene community offers a quiet escape, protected by towering pine trees, rolling hills and a beautiful 22,000-acre lake.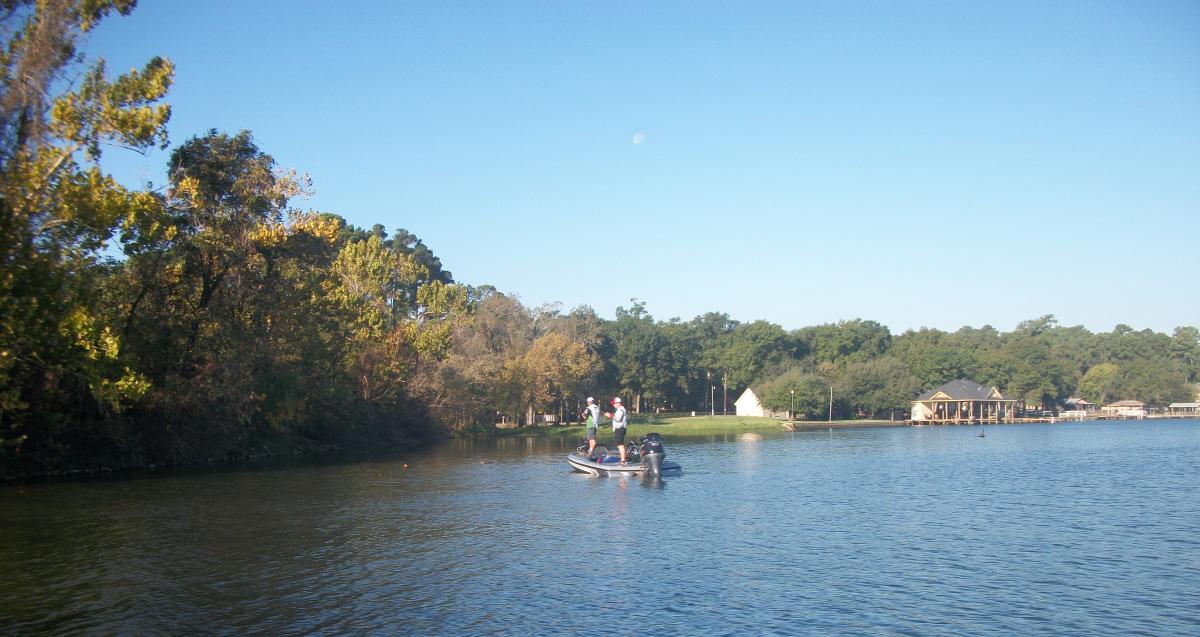 High catch rates and 156 miles of beautiful shoreline make Lake Conroe every bass fisherman's dream. With multiple guide services available there's no reason you shouldn't snag your own trophy bass. Other species include channel catfish, bluegills and crappie. 
If the fishing at Lake Conroe doesn't lure you, there is plenty more to entice. Boat rentals range from bass boats, speedboats, and pontoons to party barges and yachts. Thirteen full-service marinas ensure you're on the water as quickly and as safely as possible. For the more adventurous of heart, head over to Ayers Island towards the middle of the lake to drop anchor and partake in a picnic lunch while watching the day's activities unfold before you on the water.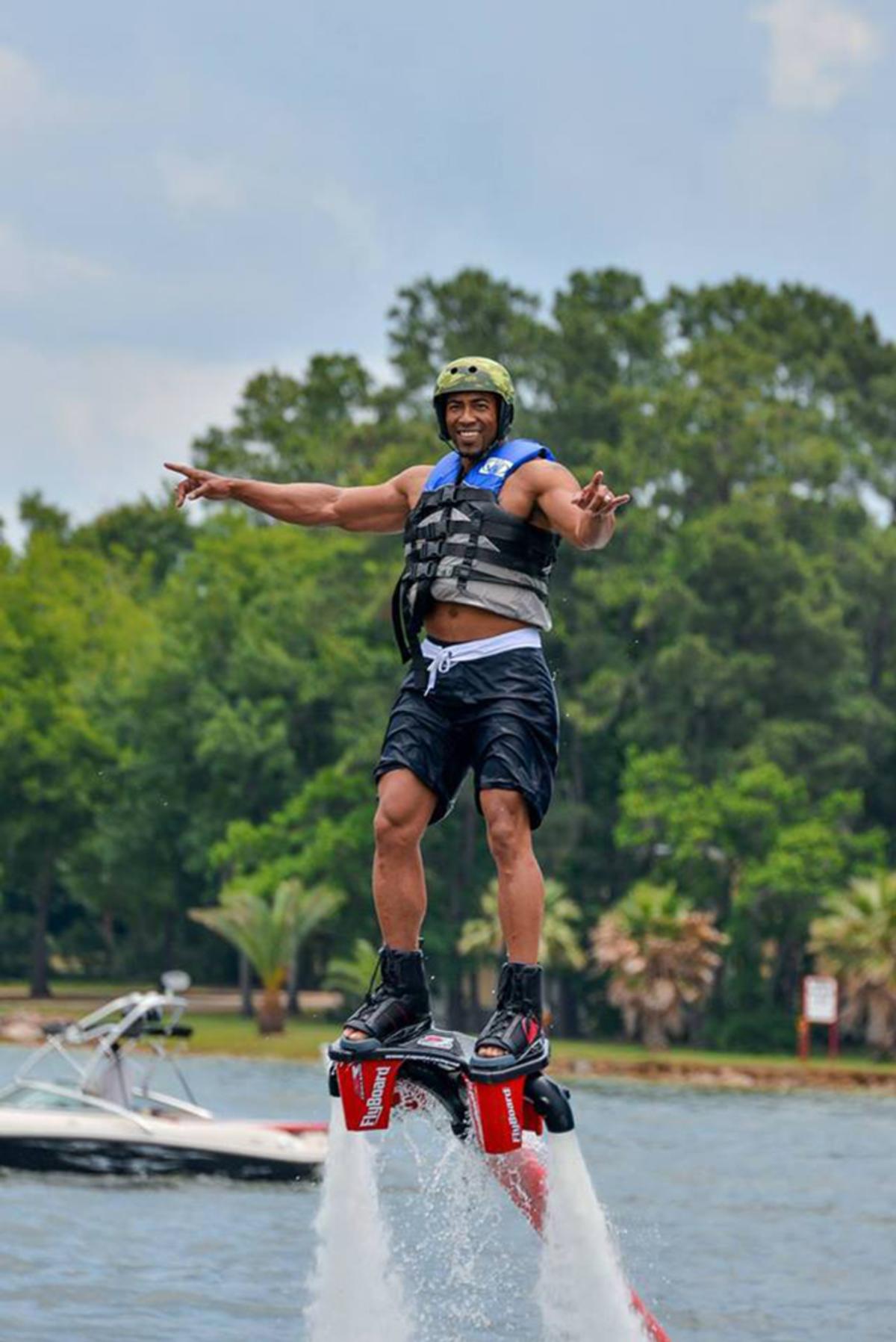 Are you an adrenaline junkie? Try your hand at flyboarding. HydroRockets will have you propelling in and out of the water and doing acrobatics in the air in no time. For the fainter of heart maybe take your crew on a Dryft Cycle Boat which is a pontoon boat that has been equipped with 2 facing rows of 5 bicycles providing the horsepower for navigating Lake Conroe. The bikes are separated by an ice trough to ice down some incentivizing beverages and a stand-alone trolling motor to bring you back safely to shore in case you lose your giddy-up along the way.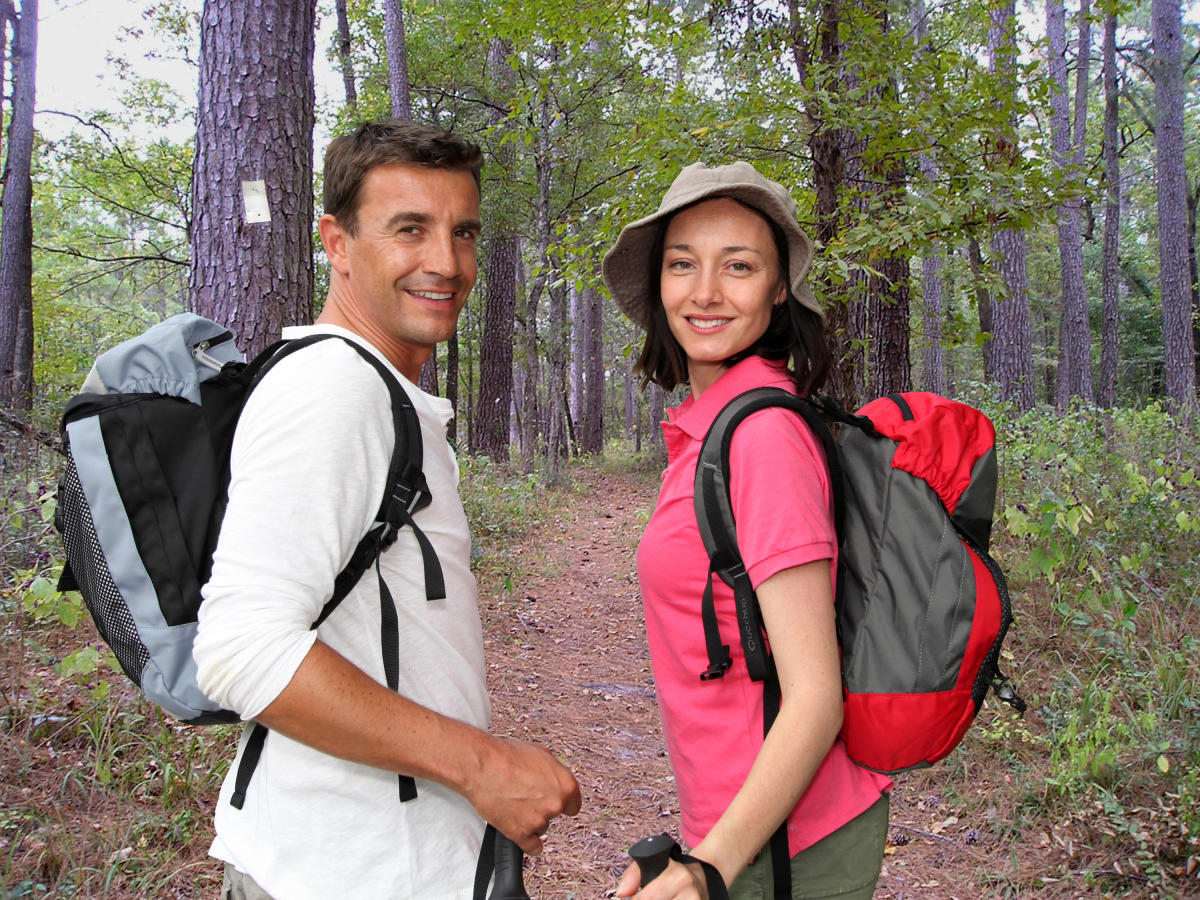 Those looking to hike won't be disappointed! Surrounded by Conroe, The Woodlands and unincorporated Montgomery County on all sides, Jones State Forest is one of the nation's largest working urban forests. With clear cut paths, this is a great hike for some exercise, so mountain bikers, equestrians and joggers also use the trails. For long-distance hikers, The Lone Star Hiking Trail is the perfect fit as the only long-distance National Recreation Trail in the state at 129-miles. With seemingly endless views of forests, this trail is a paradise for tree-lovers year around.
Catch sight of Bald Eagle, Osprey, Red-breasted Nuthatch, Winter Wrens and 333 species of birds listed as Nearctic-Neotropical migrants in North America. With Conroe's location at the convergence of the Central and Mississippi Flyways, birders can catch beautiful species take to the sky from the land or the lake. Learn more here.
For those looking to stay indoors, we suggest hitting one of Conroe's breweries or spending the day exploring the historic downtown, perusing art galleries or taking in a show at either of the two downtown theatre houses.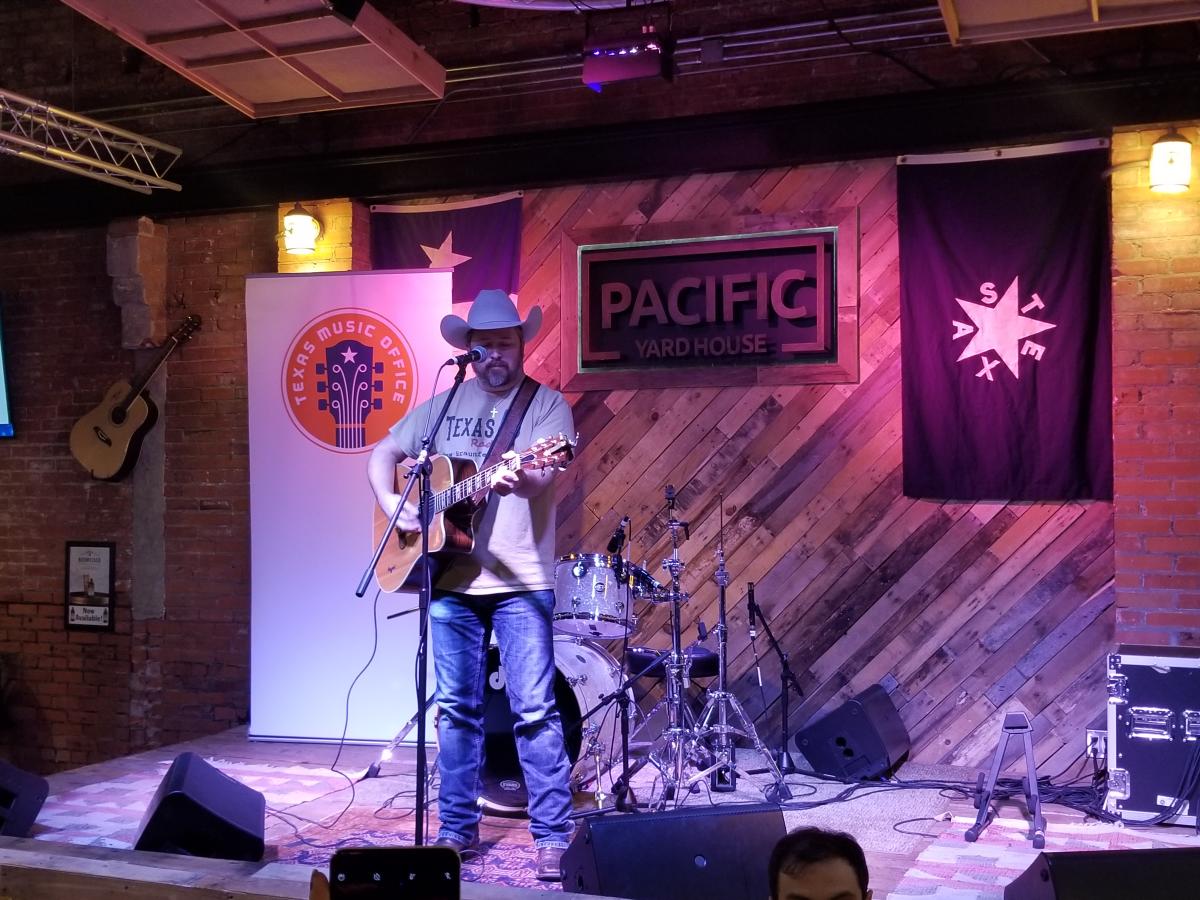 Conroe also boasts a new official music-friendly designation, an honor only held by six other cities including Austin, San Antonio and Fort Worth. Visitors looking for live music every day of the week won't be disappointed when they venture to The Corner Pub's open mic nights, performances every Tuesday at The Red Brick Tavern or Pacific Yard House's jams every Friday and Saturday.