Houston's Discovery Green Park will soon welcome over 1 million football fans as part of a 10-day Super Bowl LIVE fan festival. The free festival will run January 27 – February 5, 2017 leading up to Super Bowl LI at NRG Stadium on February 5.
Super Bowl LIVE will be chock full of free concerts by some of the biggest names in music, Houston's acclaimed food scene, NFL experience fan games, and many other attractions. A full event schedule will be announced soon. Houston's festival will be twice as large as San Francisco's Super Bowl City downtown which drew over 1.1 million people ahead of Super Bowl 50. Houston can expect well above last year's numbers as plans for a larger festival, increased parking, and a larger city population promise an unforgettable experience.
Host Committee President and CEO Sallie Sargent said, "Super Bowl LIVE is an opportunity for everyone in Houston, as well as from around the state, to enjoy a great Super Bowl experience and be a part of the excitement."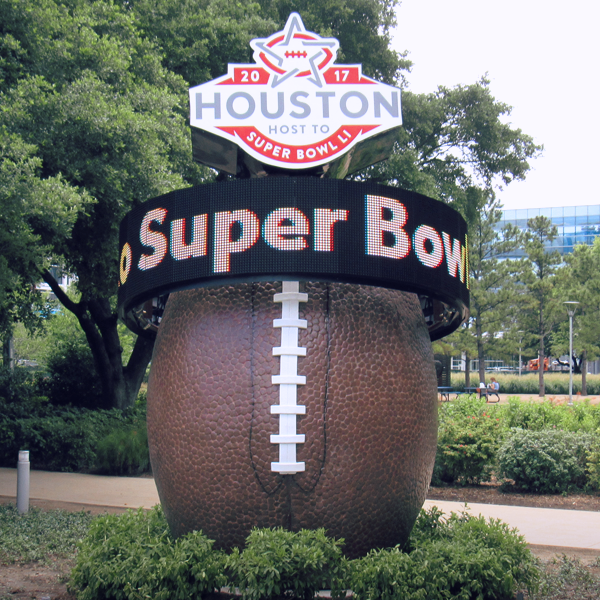 The host committee also launched their latest and final Countdown Clock at Discovery Green. The 15-foot football-shaped clock features the Houston Super Bowl logo as well as the current number of days before the big game. Three other clocks are located across town at NRG Stadium, Bush Intercontinental Airport and Hobby Airport.
The Super Bowl Host Committee is currently looking for volunteers to work the LIVE festival and other events. For more information, visit www.housuperbowl.com/volunteer.