As baseball season returns to Houston once again, fans have more to look forward to than just exciting games at Minute Maid Park. Fresh off its success with last year's Chicken Waffle Cone phenomenon, Aramark, the food concessions operator for the Astros, released a roster of delectable new menu options for the 2016 season inspired by fan favorites and even a celebrity chef. The Astros are also set to debut Fastball Foods, the first self-ordering food stand in a Major League Baseball stadium. 
"We sold more Chicken Waffle Cones on opening day than I thought we'd sell all year," said Aramark's district manager Mathew Drain to a packed taste-testing crowd at Minute Maid's Diamond Club.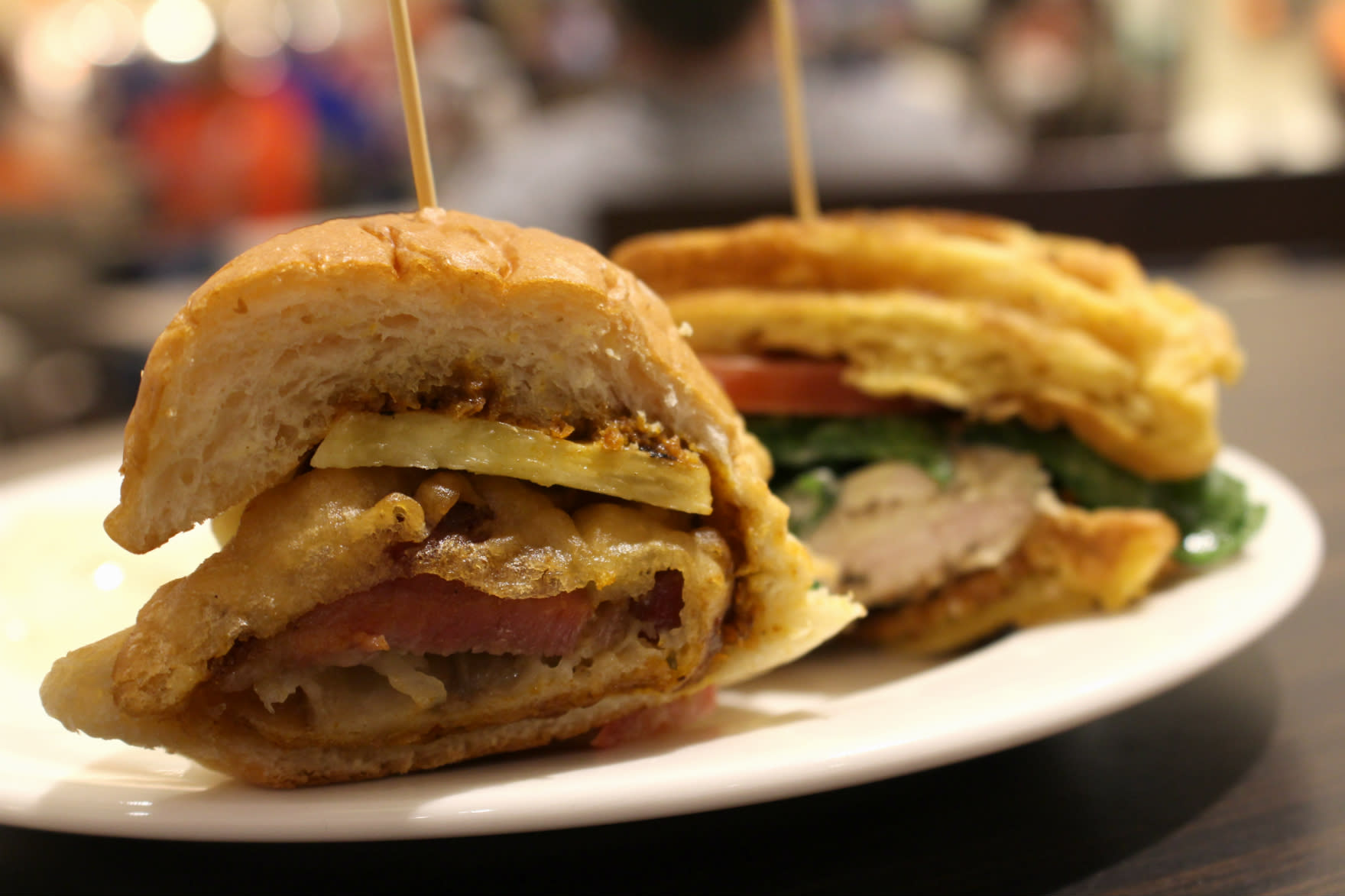 Andrew Zimmern's Korean Fried Pork Belly Sandwich

One of the most anticipated additions to the menu this season is celebrity chef Andrew Zimmern's eclectic line of sandwiches and wraps. The Bizarre Foods (Travel Channel) star hit a home run with the Korean Fried Pork Belly Sandwich. The lightly buttered toasted potato bun houses thick layers of battered and fried pork belly topped with grilled pineapple, gochujang sauce and chili lime salt. Later in the season Zimmern will add the Piedmontese Canteen Dog, Canteen Cheddar sausage, and the Lamb Koefte Burrito, complete with fried eggplant, tomato cucumber salad and tahini sauce.
The popular Urban Bistro and Street Eats concession stands offer a diverse selection of Houston flavors. New menu items include: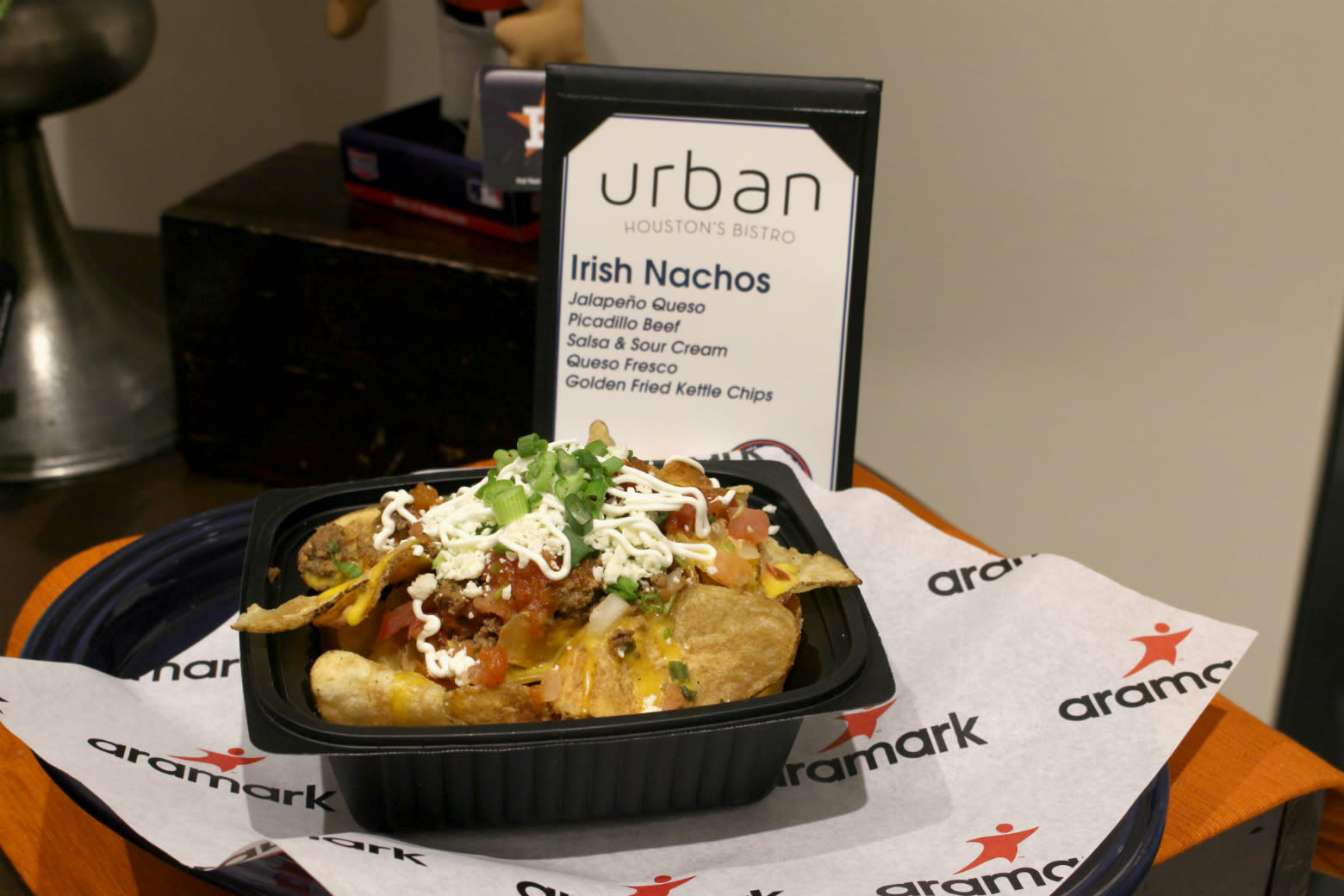 Irish Nachos – Kettle chips smothered with beef, jalapeño queso, roasted tomatoes, and other toppings (Street Eats, Section 126 & 409)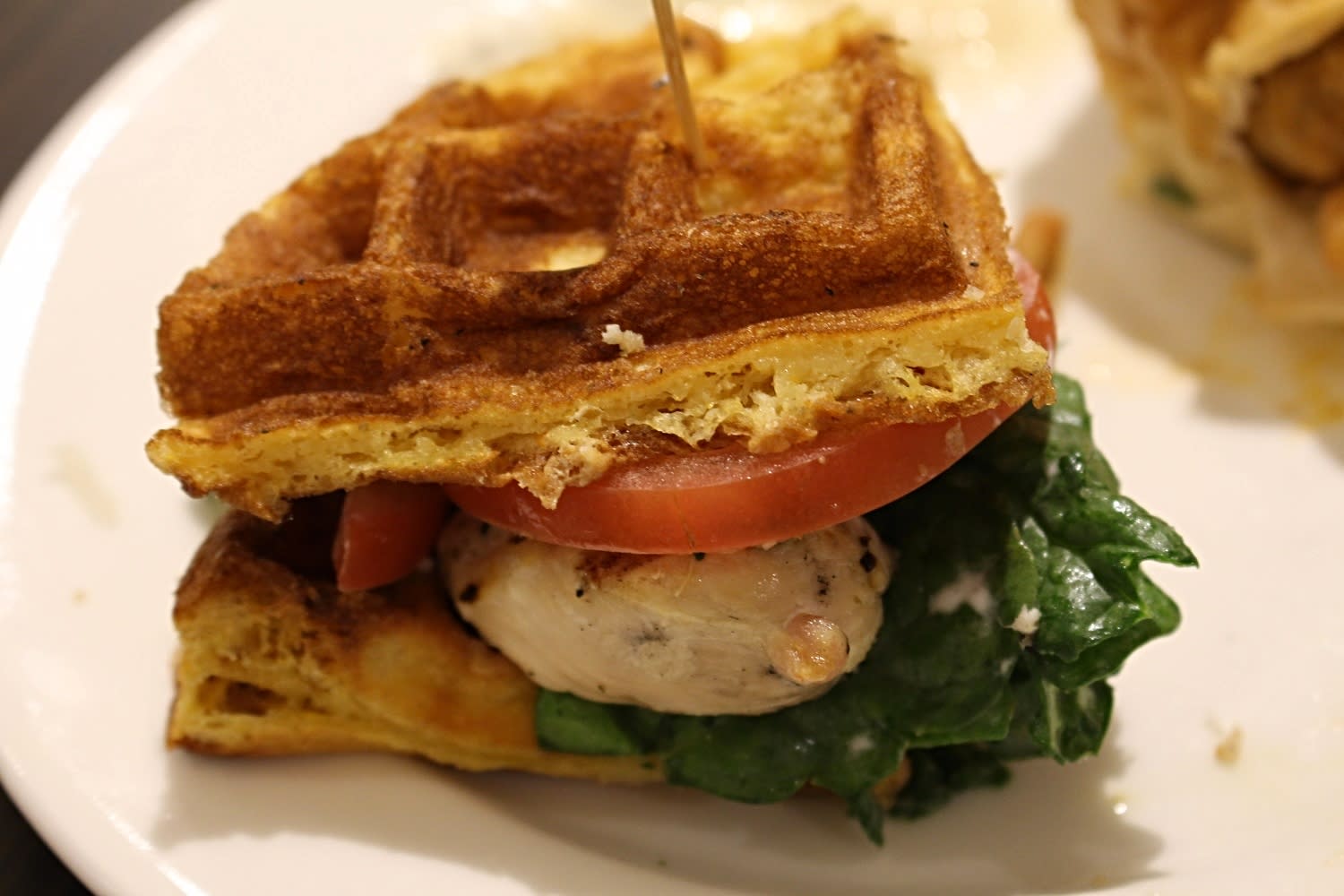 Sweet Potato Waffle Chicken Sandwich – Fresh sweet potato waffle , grilled chicken breast, Greek yogurt, baby spinach and sliced tomatoes (Urban Bistro, Section 226)
Street Tacos
(Street Eats, Section 126 & 409)
Hawaiian Pulled Pork – Hawaiian BBQ sauce, grilled pineapple slaw, sweet chili drizzle
Chipotle Pescado – coffee rubbed salmon, mango jalapeño relish, chipotle aioli
Chorizo & Potato – chorizo sausage and potato, pico, feta crumbles
Bloody Mary Chicken – pulled chicken in bloody mary sauce, diced celery and cherry peppers, cotija crumbles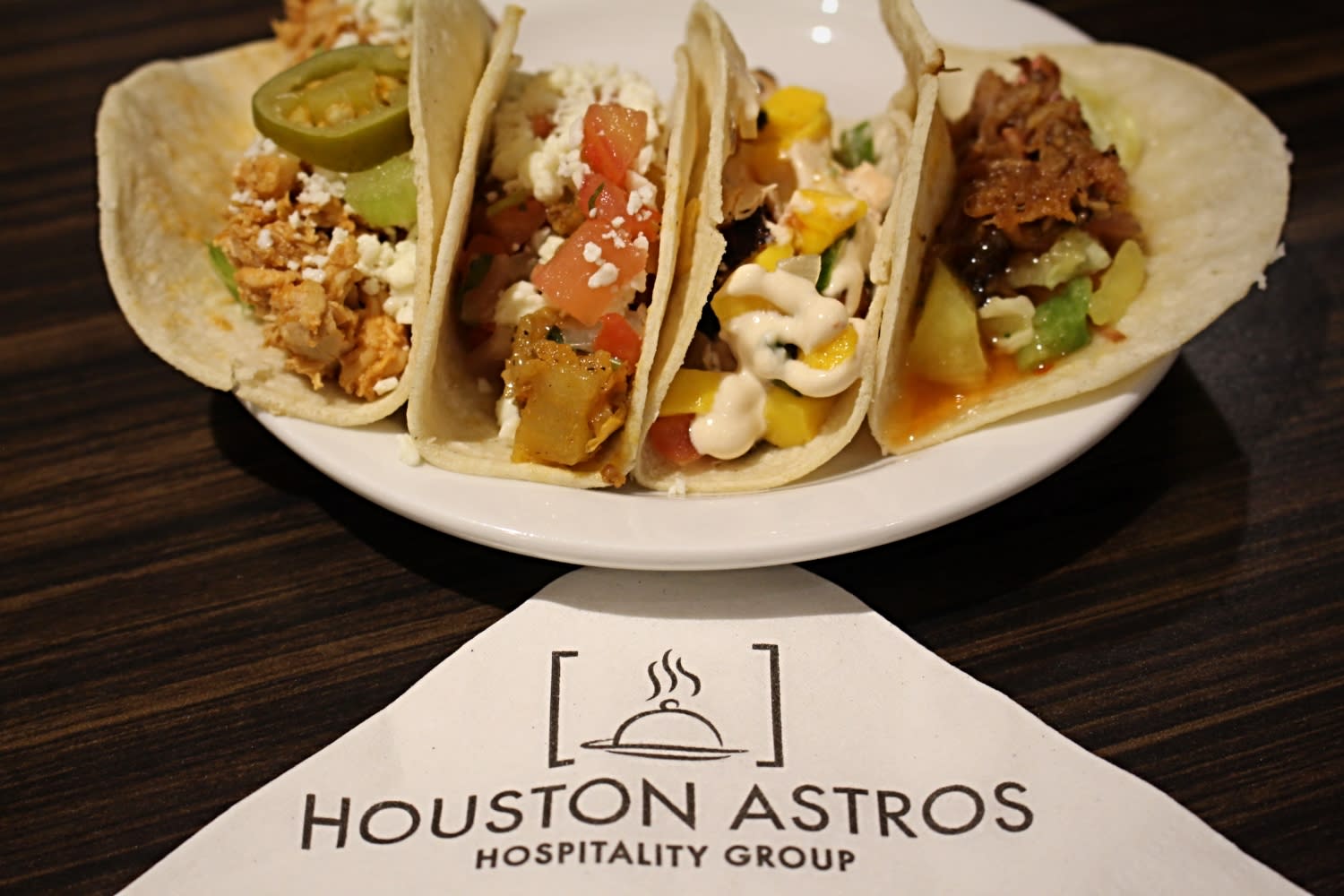 Fastball Foods (located on the Mezzanine level) is the future of food at baseball games. The concession stand eliminates long lines that cause fans to miss out on the game by allowing them to order and pay from various tablet kiosks. They can then enjoy the game and pick up their order from a window when it's ready. The pilot concept marks the first time a self-ordering food stand will exist in an MLB park. Fastball offers traditional favorites like hotdogs, nachos, beer, snacks, and other items. Minute Maid will add more diverse menu options throughout the season and hopes to expand the model to other parts of the stadium.