Market Square Park, located downtown at 301 Milam, is celebrating its fifth anniversary this Saturday night.

This block was the seat of power in Houston's early days. Donated in 1854 by Houston's founder, Augustus Allen, it was briefly used as the state capitol. City Hall was located at Market Square, though twice destroyed by fire. (Today's City Hall fronting Smith Street has remained intact since it was built in the 1930s.)

Today, Market Square remains a happenin' place.

Last year my wife and I marked our anniversary with a "staycation" at the Hotel Icon. It was the day after Thanksgiving, so naturally downtown was country quiet on the afternoon of Black Friday. But it would not remain dormant for long.

We walked to Morton's for a great steak and, upon leaving, we sensed a lot of street activity to the east, so we followed the noise. Turns out that Discovery Green was opening its ice rink for the season, and Houstonians came out en masse. That foot traffic, coupled with Rockets fans arriving for a home game at Toyota Center, created an unmistakable street vibe, a sea of twinkling lights. Why, dare I say it, Houston felt like NYC or Chicago this night.

Then we headed back toward our hotel and stopped at Market Square. It too was hopping and we found a park bench a sat a spell to take it all in. The square was nicely lit and we experienced the buzz that downtowners look for on a regular basis.

Market Square is ringed by a collection of eclectic bars and restaurants. Saturday's celebration starts at 7 p.m. It will feature the HOU Show, an interactive live event with celebrity interviews, skits, videos and musical guest Moji. That show begins at 9.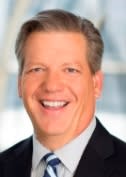 Pete Radowick is the Brand Manager for Houston First Corp. He has resided in Houston since 1984 and has worked for Houston First and its predecessor organizations for 20 years. He is a former copy editor for the Houston Post.