January is that time of year when everyone vows to get healthy. Whether that vow sticks throughout the year is another story, but for those determined to keep their resolutions, Houston has much to offer. From healthy food to gyms, spas and free fitness classes, the Bayou City is here to help you stay healthy. 
HEALTHY EATING OUT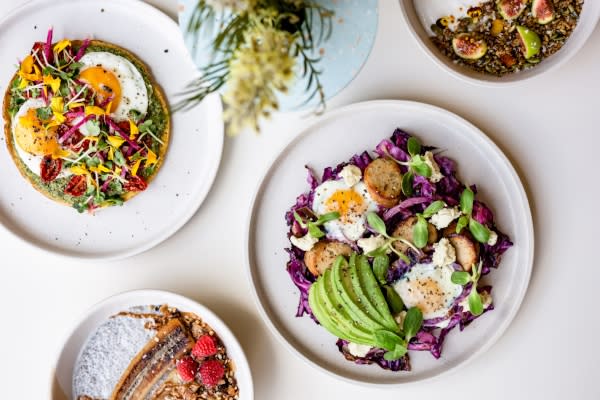 You don't have to deprive yourself of Houston's expansive culinary offerings just because you're trying to eat healthy. On the contrary, healthy eating in Houston is easy thanks to the variety of health food options it offers. 
At Vibrant, you'll find visually stunning dishes free of dairy, gluten and refined sugars, and breads, nut milks and cheeses all made from scratch. Go for its popular breakfast (served from 7 a.m. to 4 p.m.) and try the Breakfast Socca, a chickpea flour flatbread topped with arugula-hemp seed pesto, roasted tomatoes, watermelon radish, avocado and a fried egg. Vibrant also serves lunch, dinner, and even cocktails that won't make you feel too guilty.
Near the Galleria, find guilt-free lunch and dinner options at Flower Child, an Arizona import that's bringing high quality vegan, paleo-friendly and gluten-free dishes to Uptown Park. Customizable plates, tasty bowls and wraps make it easy to stay in line with your healthy eating goals. Thirsty? Enjoy fresh juices and kombucha on tap.
Trusted local hot spots like Local Foods and Bellagreen are always safe bets when looking for healthy food at reasonable prices. At Dish Society, the variety of bright, vibrant salads, fresh-pressed juices, and build-your-own plates make it easy to stay compliant with your eating regime, even a strict one like Whole30. Vegans and vegetarians will also find great dining options at many Houston restaurants.
JUICING, SMOOTHIES & MORE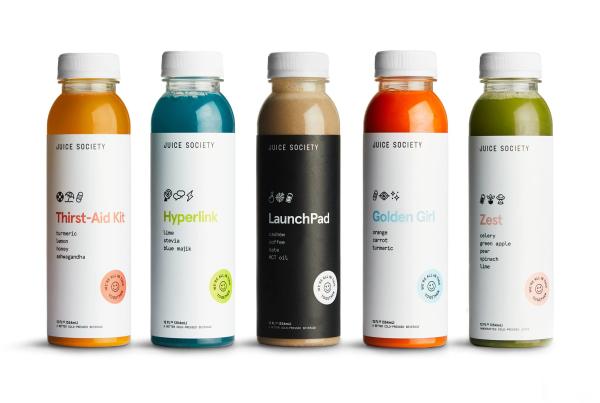 Need something healthy on the go? Houston juice bars like Nourish and Juice Girl have you covered with highly nutritious juices, smoothies and bowls. Inside Houston's Whole Foods 365 store, you'll also find Juice Society, an Austin import with a health conscious menu of smoothies, juices, and healthy snacks. If you need a boost during the day, Nourish and Juice Society also have you covered with matcha and golden lattes. Or head to Malk Bev Bar, a plant-based cafe by Houston's own nut milk company, Malk Organics, and Greenway Coffee. Mocha almond latte, anyone?
SHOP HEALTHY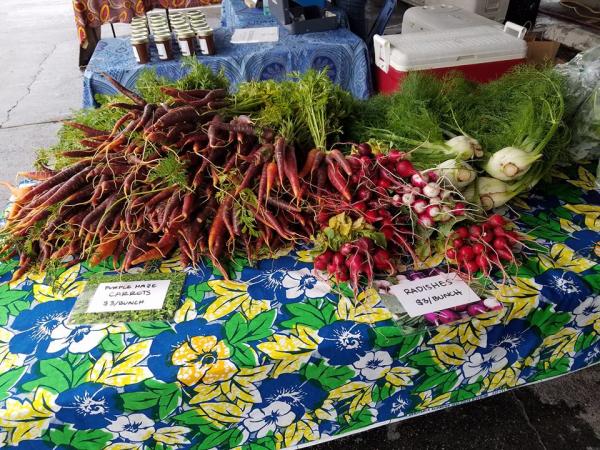 Cooking healthy meals with quality ingredients is a surefire way to help you stay healthy. Get the freshest produce, eggs, and meat at Houston's farmers markets – and discover local businesses while you're at it. Try the Urban Harvest Eastside Farmers Market in River Oaks, the Memorial Villages Farmers Market, East End Farmers Market or the Rice University Farmers Market on Tuesdays to fill your reusable bag with fresh, healthy foods.
Local stores like Revival Market and Henderson and Kane, a modern-day corner store in the Sixth Ward, also carry local provisions like responsibly sourced meat, eggs and milk.
WORK OUT – FOR FREE!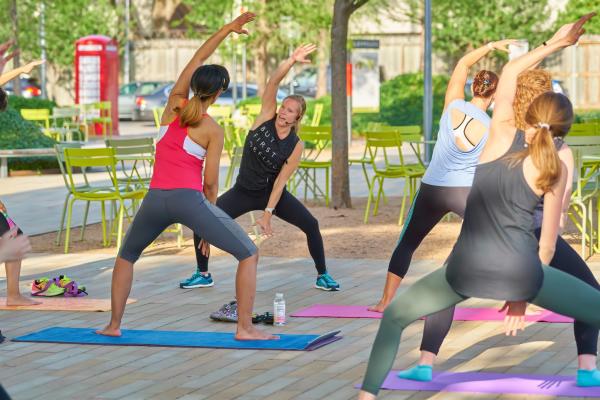 Houston has an endless variety of fitness centers, crossfit gyms, and yoga studios, but why not take advantage of the free fitness classes the city has to offer? Head to Levy Park for a regular rotation of free yoga, Zumba, HIIT and Body Barre classes that will help you get into shape without breaking the bank. For free yoga in Houston, the local outposts of  Lululemon and Athleta are good bets. Or break a sweat at Memorial City Mall with free boot camps by Fit Factor. 
RUNNING IN HOUSTON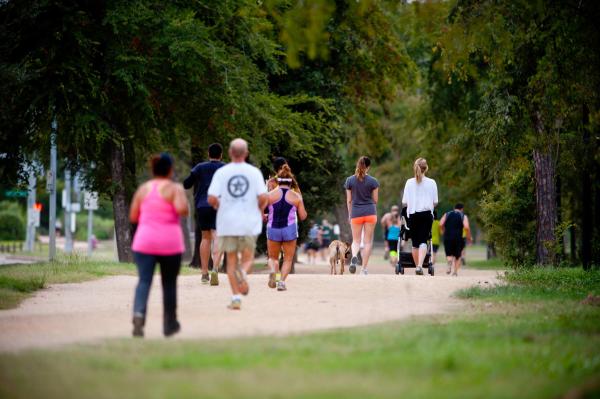 Runners have no shortage of places to hit the pavement in Houston. The city is home to close to 53,000 acres of green spaces, many of which have trails perfect for your morning run. A popular destination is Buffalo Bayou, where the Houston skyline serves as your backdrop. Also great are Memorial Park and Terry Hershey Park.
REWARD YOURSELF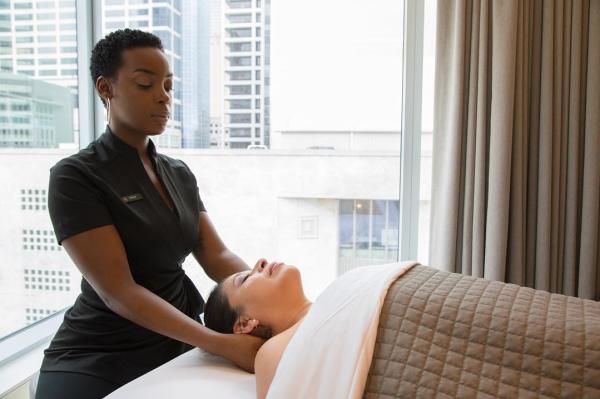 Who said sticking to your health resolutions is all work? Reward yourself for your efforts at Houston's top spas. Luxurious retreats like Fiori Spa near the Galleria, Trellis Spa at the Houstonian, and Spa by Alessandra have you covered for when you need to relax those tired muscles.