Dining
In light of coronavirus COVID-19, bars and restaurants across Houston are closed for dining-in two weeks. However, many of them are offering to-go options during these challenging times. These Houston restaurants are stepping up and offering delivery and pickup at their establishments to minimize the chaos:
Neighborhood: Upper Kirby
3601 Kirby Dr., Houston, TX 77098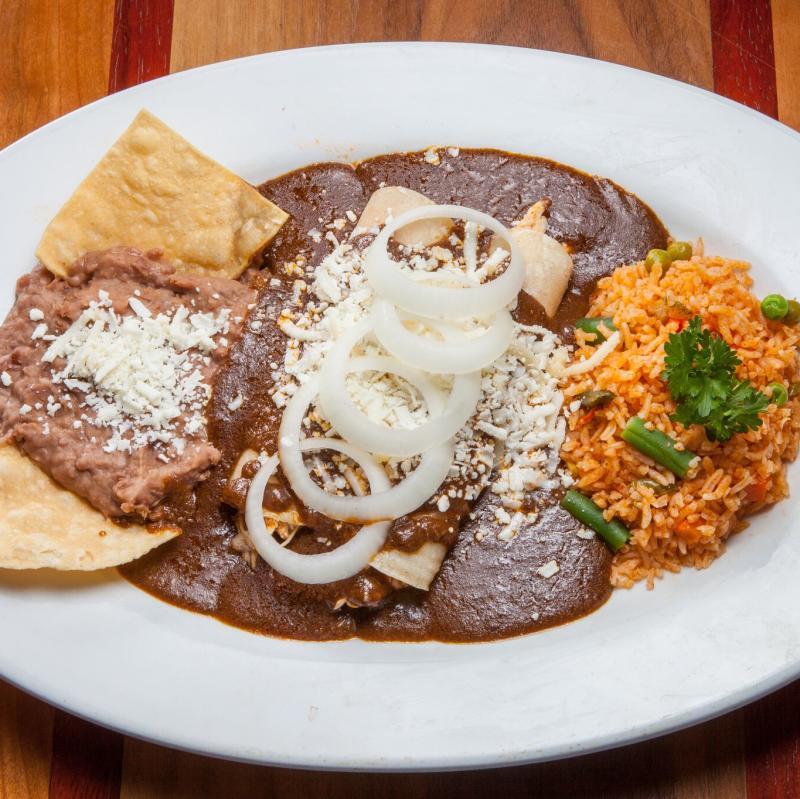 Arnaldo Richard's authentic Mexican kitchen is currently offering a $25 discount on bulk orders of $100 or more. Simply visit the website or give them a call to place your order. For those using delivery applications, you can find Arnaldo Richards' Picos on Favor, Grubhub and DoorDash. Enjoy Arnaldo's culinary concept masterpieces for the comfort of your couch.
Neighborhood: Galleria/Uptown, Downtown, The Heights, Katy and Memorial
*Multiple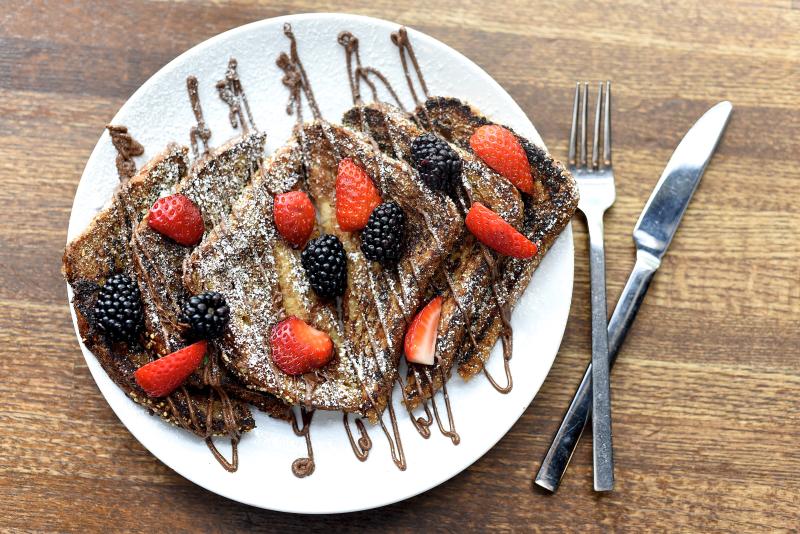 A health-nut staple, this locally sourced restaurant is offering their seasonally changing menu for pickup and delivery through March.
In addition to ordering Dish Society via most local delivery apps, the all-day diner now offers contactless curbside pickup. Simply mention when placing phone orders or the notes section of online orders. 
Neighborhood: The Heights
5922 Washington Avenue, Houston, TX 77007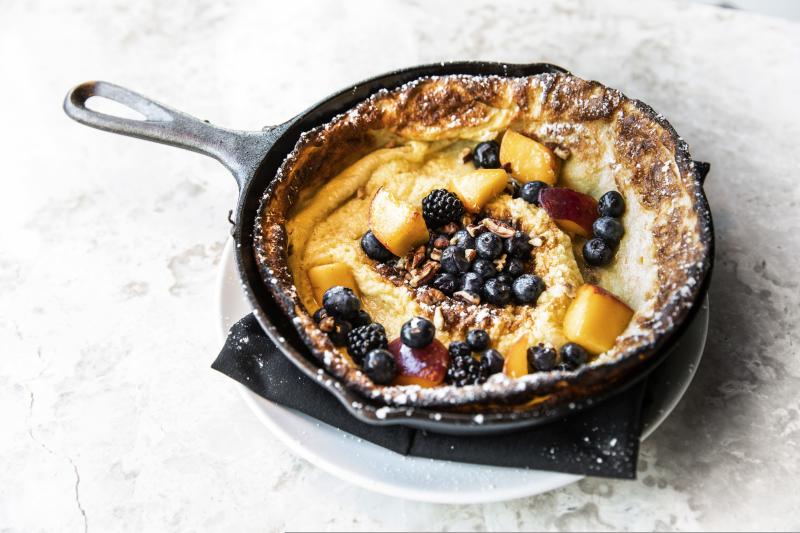 This light-filled, fresh-faced American Bistro will be offering a limited to-go menu as well as a Hunker Down menu via online ordering, phone orders and DoorDash. 
The Hunker Down menu that will feed a family of four for $100. Each order will also include a roll of toilet paper while supplies last. They will also offer free in-house delivery on orders $50 or more.
The Classic will be providing curbside pickup available 11am - 7pm daily. 
Neighborhood: Multiple locations
*Multiple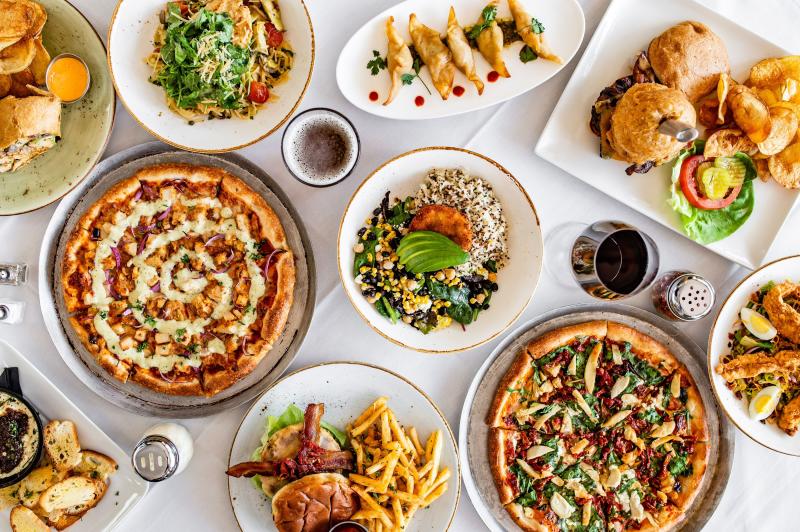 Owner Paul Miller's restaurant group is offering a kids-eat-free promotion with the purchase of an adult entree from 11 a.m. to 4 p.m., Monday through Friday at all The Union Kitchen and Jax Grill locations.
Guests also enjoy can 10% off their bill with a Rodeo concert ticket. At The Union Kitchen, guests will also be able to redeem unused Rodeo drink tickets for $1 off on cocktails.
Neighborhood: Multiple locations
*Multiple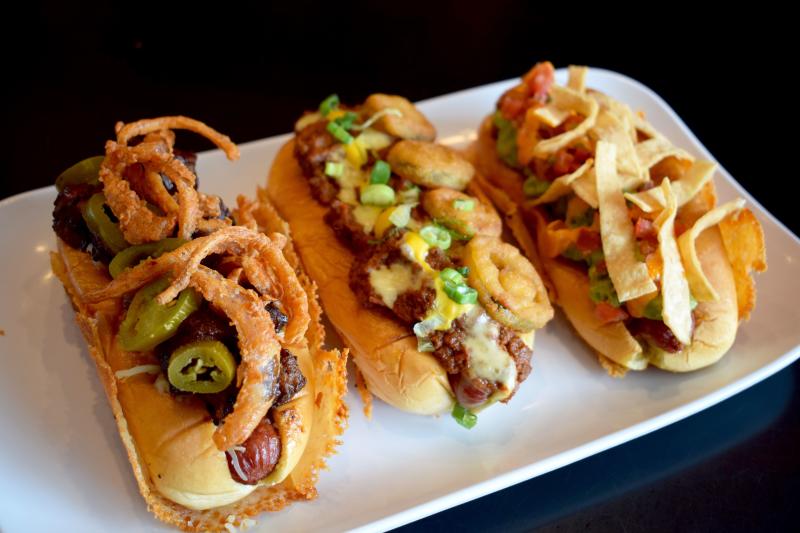 Chef-owner Justin Turner's craft burger joints have introduced offerings to help out families cooped up at home:
Place an order for delivery or curbside pick-up directly from Bernie's website or pop through the drive-thru at Missouri City.  
The cult favorite burger joint is also offering online ordering through their website to help its customers practice social distancing, while allowing them to safely enjoy their gourmet burgers.
Phat Eatery
Neighborhood: Katy
23119 Colonial Pkwy suite b-2, Katy, TX 77449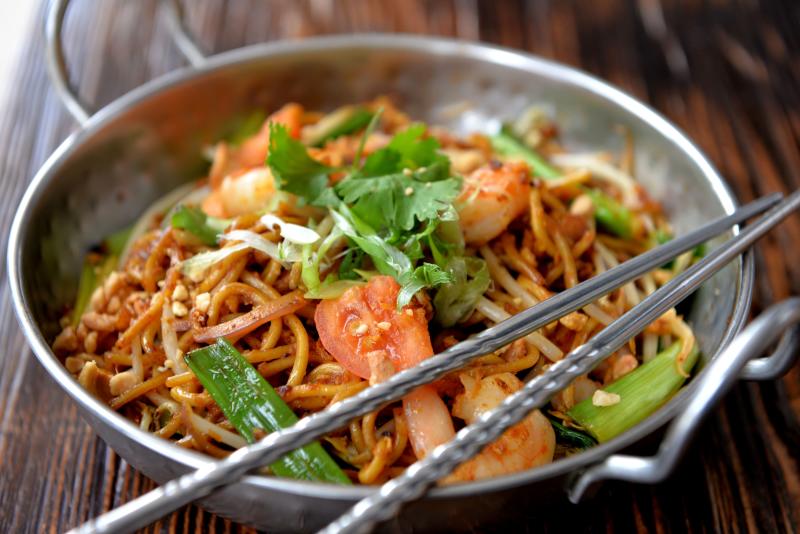 Asian-American restaurant districts have been hit particularly hard by the pandemic, but Malaysian restaurant Phat Eatery is ready to feed everyone from a safe distance. They have extended their hours for to-go orders to Monday through Sunday from 11 a.m. to  9 p.m. without a break between lunch and dinner.
Phat Eatery will be offering curbside pickup and delivery – takeaway orders placed by phone can now be picked up curbside. Just park in the lot and call when you arrive, and they'll bring your order to you. You can also place a delivery order via DoorDash, GrubHub and Seamless.
Neighborhood: The Heights, Montrose
642 Yale St, Houston, TX 77007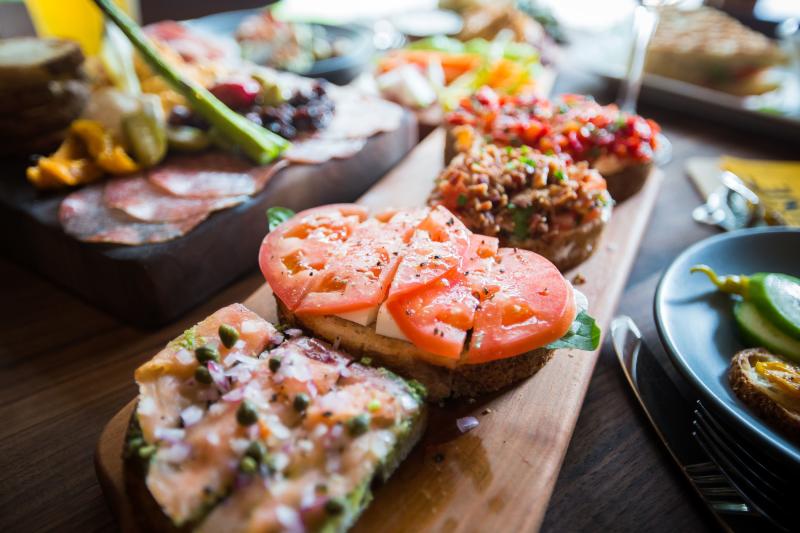 Let Postino deliver their signature bites like their savory bruschetta, artisan cheeses and cured meats or hand-crafted paninis to enjoy in the comfort of your own home. Available at either the Heights location on 642 Yale St. or the Montrose location on 805 Pacific St from one of the following services: UberEATS, DoorDash, Grubhub and Postmates.  
Special curbside packages now available below: 
Date Night-In $25: Board of Bruschetta / 1 Snacky Thing / 1 Salad 

Kickback Pack $45: Board of Bruschetta / 3 Snacky Thing / Cheese Board 

Wine To-GO 2-pack $30 / 4-pack $55 
Neighborhood: First Ward in Sawyer Yards
2313 Edwards St. Houston, TX 77007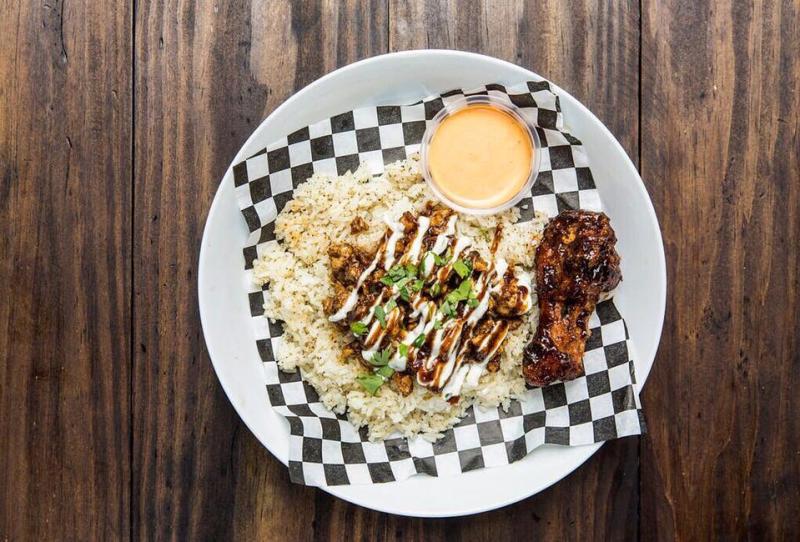 This delicious chicken joint is operated by a brother/sister team who've got technique down to an art and an arsenal of treasured family recipes passed down from generation to generation- it sets the bar for chicken pretty dang high.
Sticky's Chicken is now offering to-go service only, with curbside pick-up available for all menu items from 11 a.m. to 8 p.m. All orders are also 10% off. 
Neighborhood: Bellaire, Galleria/Uptown
*Multiple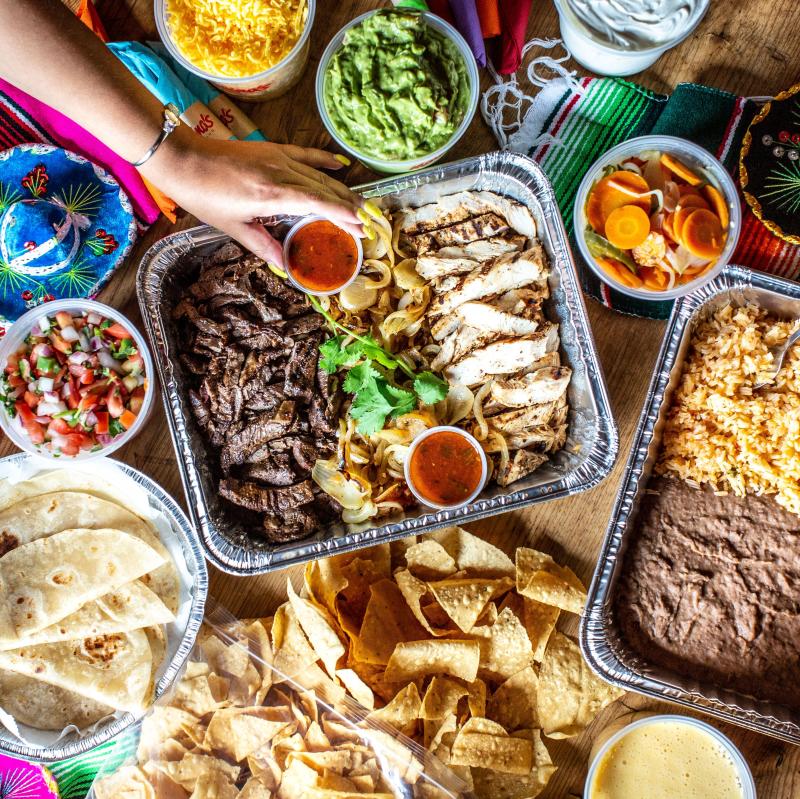 A Houston Tex-Mex staple, the one and only Molina's Cantina will be providing alternate options to dining-in during the next two week period. The number one goal for the Molina family is to keep everyone in their extended family safe, so they've increased their already meticulous sanitation protocols. 
Give your nearest Molina's location a call for curbside pickup orders or place a delivery order via GrubHub or DoorDash for a Tex-Mex fiesta at home.
 
Shopping
Neighborhood: River Oaks
4444 Westheimer Rd. ,Houston, TX 77027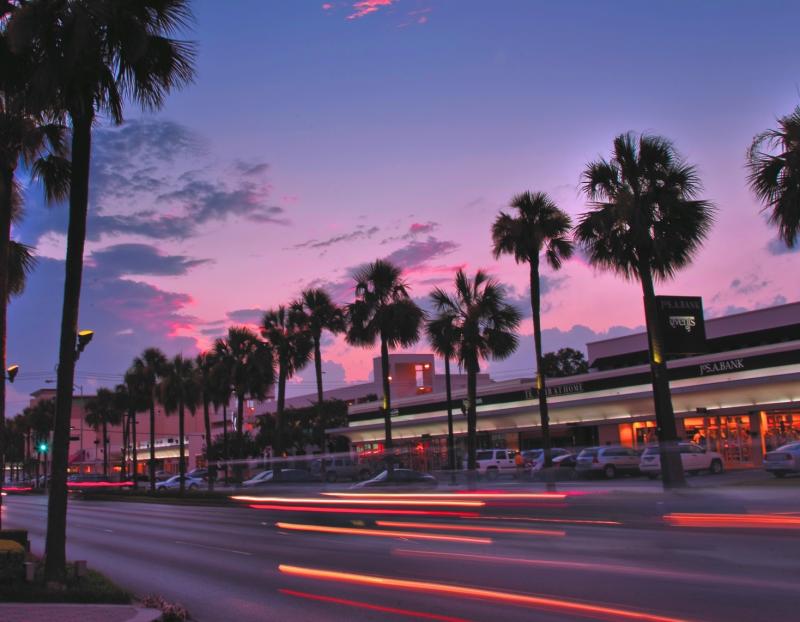 River Oaks District is enhancing their concierge shopping services to include curbside pick-up. The District's vast collection of high fashion, contemporary, lifestyle and beauty retailers happily take orders over the phone to be picked up at the District's conveniently located concierge station. Simply call the store to place your order for pickup! 
**All orders must be paid in advance over the phone. 
Looking for more restaurants offering to-go options? Head on over to this page.