The New Year is often a time for resolutions that may or may not be kept. However, put a new spin on your 2019 goals, hopes and wishes by redefining your resolutions. Decide that this year is the year you learn more, try more and do more in Houston! Whether you're thinking of visiting, or live and work in Houston, there are plenty of experiences in our city that are not to be missed and are sure to impact how you enjoy Space City.
Resolution 1:  Learn More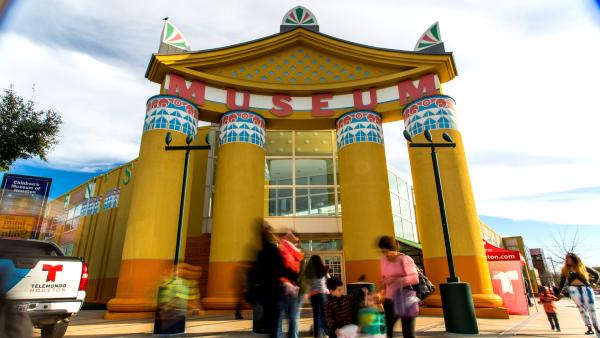 It's easy to be content going to the occasional movie and binge watching Netflix. However, this year, make a resolution to visit at least one museum in Houston each month. With over 19 museums located in four walkable zones, these incredible and award-winning museums are truly cultural treasures not matter the age. Whatever your tastes, there are plenty of options to ensure an educational and interesting 2019. The best part is that of the 19 institutions, 11 of these are always free.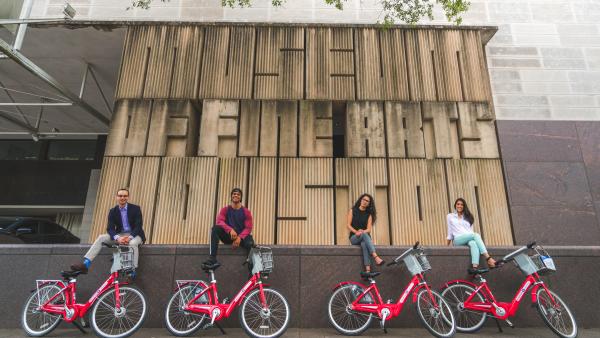 For the art enthusiast, enjoy the ever-rotating exhibits at the Museum of Fine Arts Houston, or the 17,000 paintings, sculptures, prints, drawings and photographs of The Menil Collection. Other artistic options include exploring visual and performance art exhibits at DiverseWorks or view interesting photographs at the Houston Center for Photography.
History buffs will enjoy the Houston Museum of Natural Science where one can explore everything from dinosaurs to the Huns and beyond. Learn more about the brave men and women who overcame adversity while fighting the American wars at the Buffalo Soldiers National Museum. The Holocaust Museum Houston is dedicated to remembering the 6 million Jews and millions of other innocent victims who lost their lives in the Holocaust.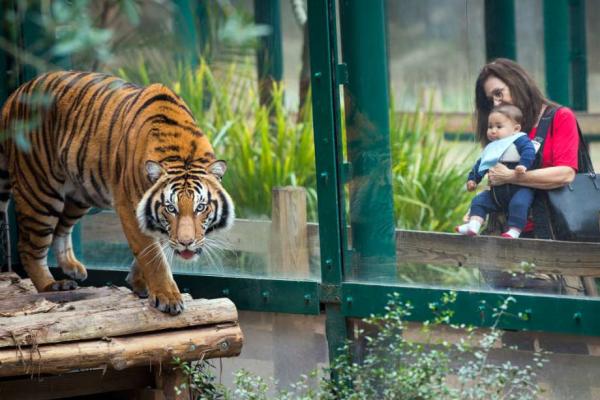 Have kids that need to be entertained? Enjoy the Houston Zoo with all creatures great and small. The zoo boasts over 6,000 animals and experiences around every corner, fun for kids of all ages. Not to be missed is The Children's Museum of Houston that has hands-on, minds on activities that are constantly changing. From the toddler zone to Kidtropolis, kids call the shots in sensory experiences essential to brain, social and educational development.
Resolution 2: Try More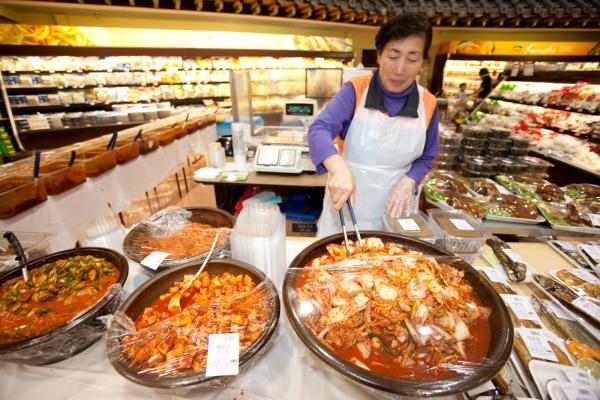 One of the best parts of living in Houston is the cuisine. If we're honest, the resolutions we make to eat better and exercise are important, but don't always last the entire year. With a city as diverse as H-Town, there are plenty of exciting ethnic experiences to indulge in. So how can you explore new or fun cuisine options that might be off the beaten path?
First up, let's talk about Chinatown. Yes, Houston does have a Chinatown and it's worth visiting for the amazing and authentic cuisine options. A great restaurant for delicious xiao long bao, or soup dumplings, is Sarah Place on Bellaire Blvd. Sarah Place is spacious with lazy susan tables that allow for the optimal dim sum experience. Be sure to order the xiao long bao to start and then work through their pages and pages of menu options as you continue your meal.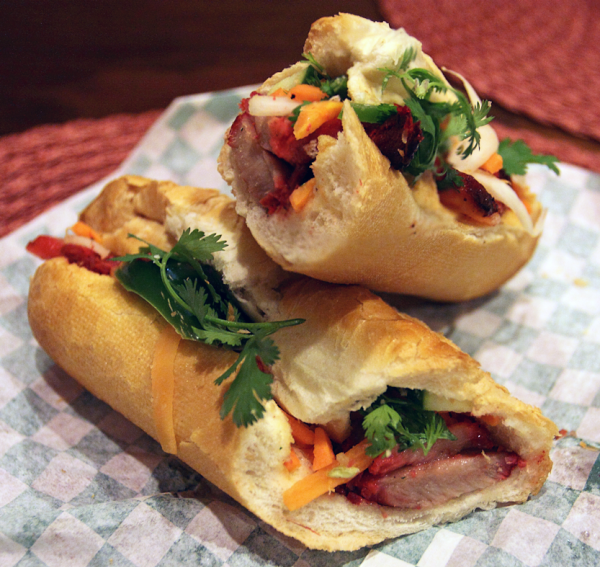 You cannot come to Houston without getting delicious Vietnamese food. Our city boasts the third largest Vietnamese community in the U.S. and we couldn't be prouder. Whether your looking for delicious pho or bahn mi, there are plenty of dining options. Looking for a quick, inexpensive lunch or dinner? Head to Les Givral's Sandwich and Café in Midtown where you can get a delicious Vietnamese meal for $10 or less. For more of a sit down lunch or dinner, head to Mai's Restaurant. With literally hundreds of dishes to choose from, let your waiter expertly guide you through some of their crowd-pleasing options like their Vietnamese meatballs or their Vietnamese crepe stuffed with pork, shrimp, beans and onions.
Shifting gears to a more European flair, enjoy great dishes from our friends across the pond throughout our city. Head to Red Lion Pub for their delicious weekly specials like curry and a pint on Wednesdays or fish and chips on Fridays. Maybe you're feeling a bit French, head to Etoile Cuisine et Bar in Uptown Park for amazing foie gras, mussels and more French fare. While driving down Shepherd, you may have passed the unassuming warehouse that is Nundini Chef's Table. This restaurant is your one-stop spot for a culinary tour of Italy. From wine to entrees, paninis, pizza and more you can't go wrong with their Italian offerings.    
Resolution 3: Do More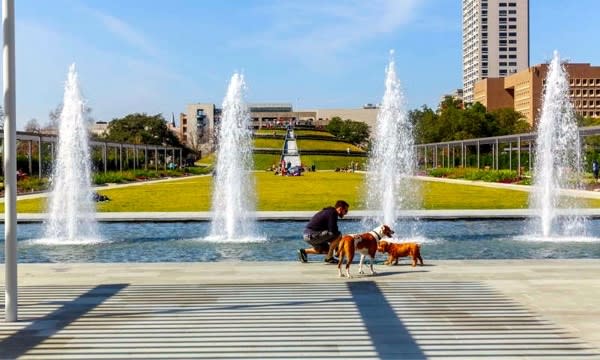 It's possible to stick to your healthy resolutions when there are so many fun and active things to do in Houston. In fact, Houston ranks first among the nation's 10 most populous cities in total acreage of parkland. From outdoor activities to festivals and strolling through one of our many parks, grab your FitBit and get outside.
To get in a good run, head to any of the following parks, which offer great trails and scenic views. Buffalo Bayou offers a mix of paths across its 160 acres and includes stops along the way to workout on equipment. Memorial Park has it all, you can run, bike, golf, workout and simply enjoy nature. Hermann Park is located near some of the walkable museum zones, so enjoy the great outdoors after your explore a museum or two.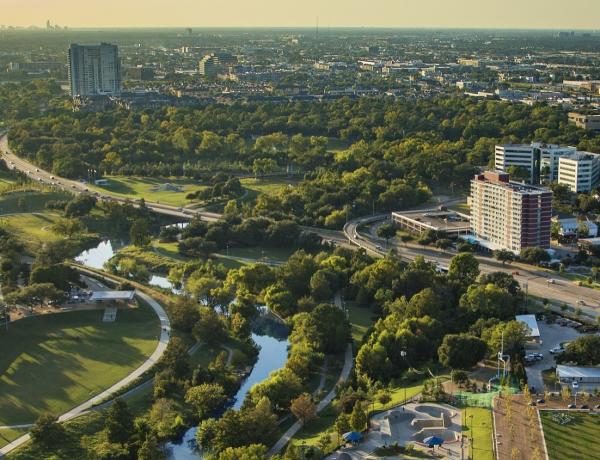 If you don't quite feel like getting some exercise in, your dog might! In Houston, we love your four-legged friends and have ample space for them to play. Check out the Danny Jackson Dog Park for the ultimate in pet entertainment. The park includes swimming ponds, separate small and large dog area, shaded benches, walking paths, the beloved fire hydrants, water fountains and ample parking. The Milie Bush Bark Park is perfect for anyone on the west side of the city. Named after President Bush's pooch, Millie, the area is fully fenced, includes doggie showers, walking paths, shaded areas, and again, the fire hydrants.
With plenty of things to do in Houston, there's no excuse as to why 2019 can't be a special year for learning, trying and doing more!