Houston has so much to see and do that sometimes we locals forget to be tourists in our own town. But it's never too late to get around to doing Houston's most iconic activities. We've compiled a list of Houston must-dos, one for each month of the year. Look at it as your 2018 Houston bucket list. Are you ready? You'll be surprised at what you discover as you explore Bayou City.
1. Eat Breakfast at the Breakfast Klub
Don't let the long lines keep you away from this iconic Houston restaurant. They move fast and are part of the experience of eating at this casual hot spot where katfish and grits, fried chicken wings and waffles are among patrons' favorites. Consistently named among Texas's best breakfast spots, The Breakfast Klub is a destination you must experience at least once as a Houstonian. Discover more iconic Houston meals.
2. Let Loose at the Houston Rodeo
Nothing says Houston quite like the Houston Livestock Show and Rodeo. Put on those cowboy boots and head over to this 20-day festival for loads of good fun. Enjoy star-studded concerts, carnival rides and food, barbecue cookoffs, wine tastings, trail rides and action-packed bull riding. Yee-haw!
3. Watch the Art Car Parade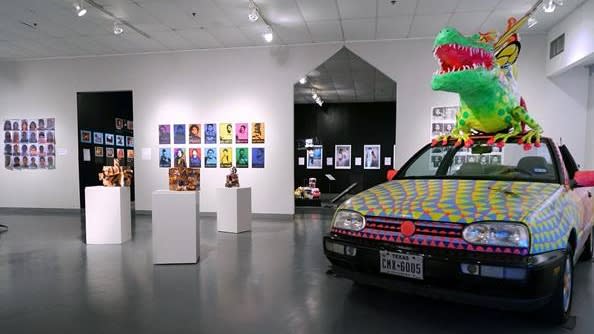 Whether you've lived in Houston all your life or your a newly arrived transplant, you've likely heard of or seen one of the city's quirky art cars. These over-the-top artistic creations can be spotted around the city at times but the best time to check them out is during the Houston Art Car Parade in April. If you miss it, visit the free Art Car Museum, which albeit small, has tons of interesting artifacts, including some of these motorized art pieces.
4. Catch a Free Performance at Miller Outdoor Theatre
Where else can you see Houston's top arts organizations complete free? Miller Outdoor Theatre's season runs from March to November and features performances by Houston Grand Opera, Houston Symphony, Theater Under The Stars, the Houston Ballet, and a host of other companies and groups. Pack a picnic, bring a blanket or lawn chairs, and enjoy the show.
5. Visit the Beer Can House and the Orange Show
To see the quirky side of Houston, look no further than the Beer Can House and the Orange Show Monument. These well-known Houston attractions are worth a visit every time. Enjoy seeing John Milkovisch's beer can-covered 1940s bungalow, which today also hosts a folk art gallery and workshop. Then walk through the maze of walkways, balconies and arenas at the Orange Show, a monument created by postman Jeff McKissack to honor his favorite fruit. See more quirky Houston attractions.
6. Take a Photo at the Water Wall
Located in a shaded area nestled among Galleria's buildings, this 64-foot U-shaped fountain is a dramatic backdrop for your pics. It's no surprise, then, that its among Houston's most photographed sites. Designed by architects Philip Johnson and John Burgee, the Water Wall pumps close to 79,000 gallons of recycled water every three hours. Say cheese! See more Instagram-worthy places in Houston.
7. Spend a Day in the Museum District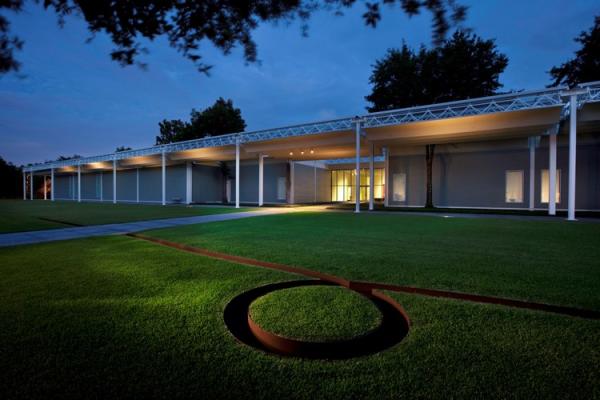 Escape the daily grind by visiting Houston's top museums. Start at the Museum of Fine Arts (make sure to check out their special exhibits), then head to the Houston Museum of Natural Science. End your day is at the Menil Collection, a 30-acre campus where you'll find more than 15,000 works from the paleolithic era to today. After you're done, have some bites and drinks at Bistro Menil to cap off the day. Explore more Houston museums.
8. Burp the Buffalo Bayou
A randomly placed red button on the Preston Street Bridge may elude many-a-passerby, but if you live in Houston, you should know that the button is there to be pressed. The mysterious button, known as Big Bubble, was created by Houston artist Dean Ruck in 1998 and it serves a very functional purpose: aerating the stagnant waters of Buffalo Bayou. So, go on, press it and see the bubbles rise up in the murky bayou waters below. 
9. Check Out NASA's Mission Control
There's a reason we're known as Space City. Houston is home to NASA's Johnson Space Center and its visitor center, Space Center Houston. Visit to get a look at the past and future of space flight, and make sure not to miss the tram tour, which takes you inside the Johnson Space Center campus and gives you a sneak peek of mission control, among others. Before you go, check out our insider's guide to Space Center Houston.
10. Feed the Giraffes at the Houston Zoo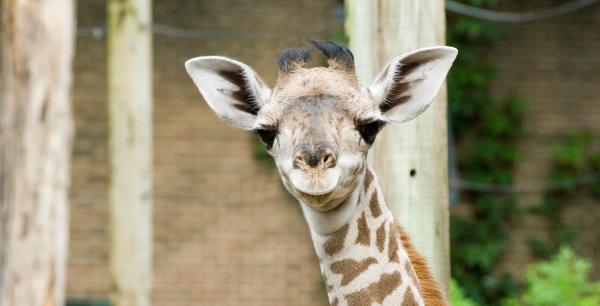 With more than 6,000 animals in a 55-acre park, the Houston Zoo is a wildlife adventure for kids and adults alike. When you go, make sure you visit and feed the giraffes. Not only is it a fun photo opp, you'll love seeing these towering spotted animals up close as they take lettuce leafs from your hands with their big black tongues. Feedings take place every day at 11 a.m. and 2 p.m.
11. Go Underground at the Buffalo Bayou Cistern
A former drinking water reservoir built in 1926 for the city of Houston, the Cistern at Buffalo Bayou Park opened in 2016 as a public space. Home to rotating art installations, the 87,500-square-foot space is a sight to see. It dons more than two hundred 25-foot concrete columns, lit by slivers of light that peer through the open hatches, making it reminiscent of ancient Roman cisterns. Tickets are required to visit the cistern. You can also peer inside from above through New York artist Donald Lipski's installation Down Periscope.
12. Get in Line for Texas 'Cue at Killen's Barbecue
Head over to Pearland for chef Ronnie Killen's smoked meats and tasty sides. Opened in 2014, Killen's Barbecue quickly became a favorite among Houstonians and visitors and still remains so today. Be ready to stand in line but know that you won't be disappointed after tasting Killen's award-winning ribs, salt-and-pepper-rubbed brisket, pork ribs, sausage, and more. Check out more Houston barbecue spots.