A median in the road isn't much to look at. Unless you plant a 38-foot tall bronze and stainless steel sculpture in it, that is. Thanks to the Upper Kirby District Foundation and renowned Texas artist James Surls' creation, Tree and Three Flowers, nearly 50,000 drivers each day can feast their eyes upon this monumental public sculpture beginning April 6.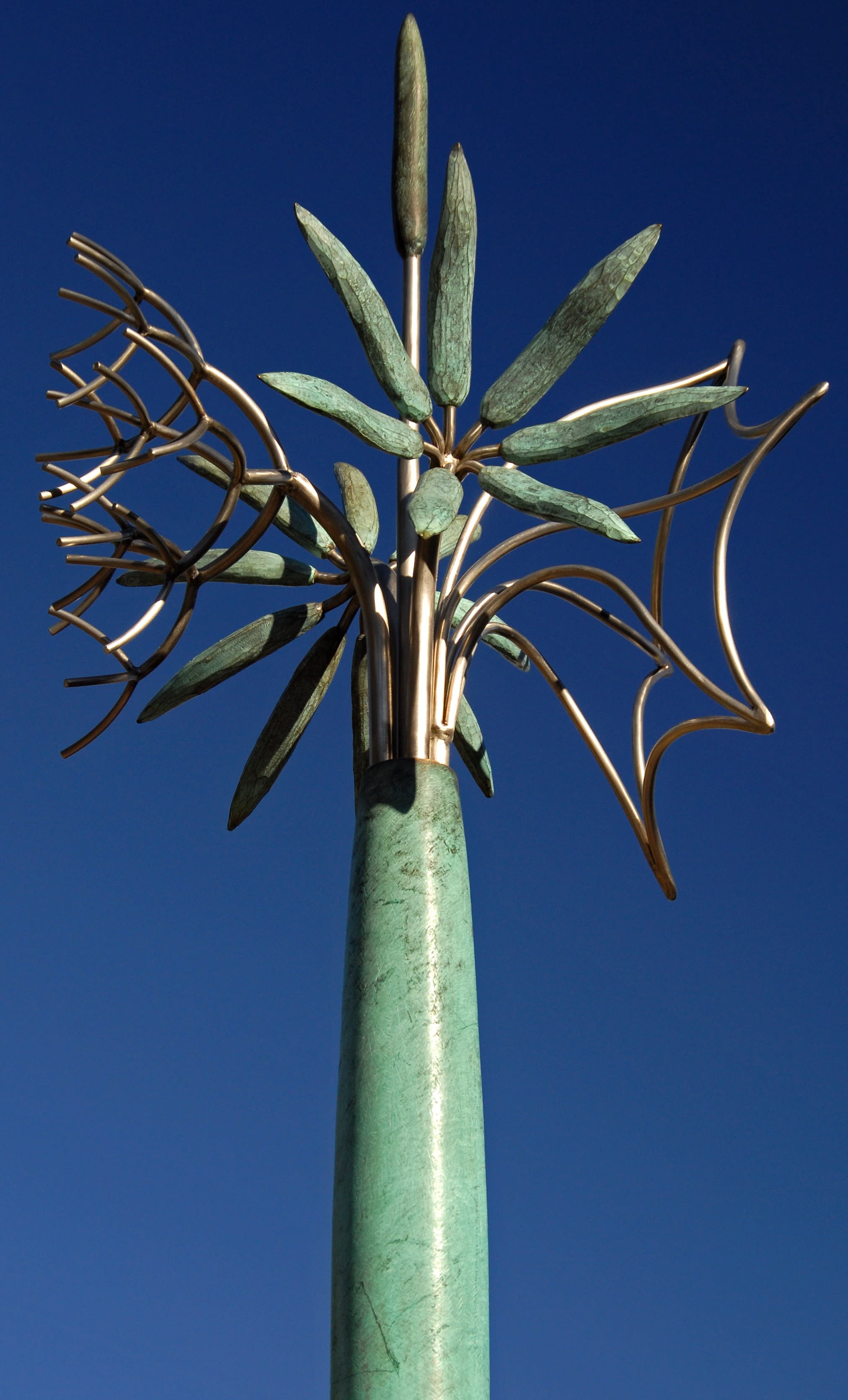 The artwork, also dubbed Surls on Kirby, was commissioned by the Upper Kirby District Foundation and is the first completed project in the foundation's Public Arts Initiative. The very large piece of art was trucked in from Carbondale, Colorado in the Roaring Fork Valley, where Surls lives and works in his art studio.

Although Surls now lives in Colorado, he has  deep roots in Houston inspiring art students as    a professor at the University of Houston and founding Lawndale Art Center in 1979.

As the title suggests, Tree and Three Flowers  was created as a showpiece that signifies growth and potential in the area, as well as inspires creativity and adds to the community's sense of place.

"Tree and Three Flowers is composed of formed elements showing the very essence of human beginnings," Surls said in a statement. "First is the vessel, that which has metaphorically represented our life-giving needs. "This gives rise to the bloom of nature, centered by the spired reach of us all. I am so pleased that my creative process will make a mark in Houston. The opportunity to place a sculpture of this magnitude in such a public place is truly an honor."

Houston continues to establish itself as a cultural capital. In addition to the 20 cultural institutions in the Museum District and Surls latest public art installation in Upper Kirby, upcoming projects like the Midtown Arts and Theater Center, or the MATCH project, and Hermann Park's Art in the Park project continue to promote Houston as an inspired cultural city.

Tree and Three Flowers is located just minutes from the Museum District and blocks from Gallery Row on Colquitt Street. See for yourself on the median on Kirby Drive just south of Westheimer Road.