It doesn't matter if you're single or dating, if you want to celebrate V-Day, Houston has something for you. From special Valentine's Day menus at the city's top restaurants to bayou cruises and musical performances, the options may tempt even those who prefer to not venture out for the occasion. 
For Date Night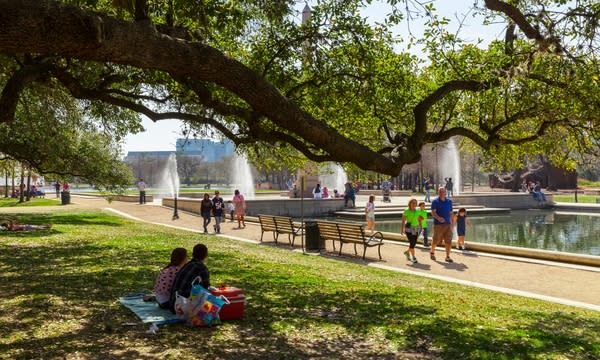 Treat your other half to a decadent flight of Four Roses bourbon paired with chocolate from Cacao & Cardamom at The Little Dipper. Perfect for before or after dinner, we're sure your Valentine will enjoy their chocolate and roses. Tickets are $60 per couple.
 
For those who want to splurge, have a romantic getaway at The Houstonian. Starting at $310, the Valentine's Day packages include one-night accommodations, chilled champagne, breakfast, and more. What best to celebrate with your sweetie than a luxurious bubble bath with a chilled glass of champagne? 
 
Enjoy chocolate and bubbly aboard the Buffalo Bayou Partnership's Spirit of the Bayou pontoon boat on Valentine's Day. The romantic cruise along the bayou offers great views of downtown. Tours depart at 6 p.m. and 7:30 p.m. Tickets are $50 per person.
 
Over at Hermann Park, you can have a unique and budget-friendly Valentine's Day date starting with dinner at Pinewood Cafe followed by a pedal boat cruise on the lake. Make sure to reserve ahead. Cost is $60 per couple.
 
Love is in the air at Brennan's of Houston where couples can enjoy a three-course menu with dishes such as lobster and cognac bisque, cured foie gras, and chocolate molten cake. Cost is $75 per person. To spice things up, add a his and hers cocktail – Old Fashioned Love for him and Eternal Love (cognac, grand marnier, champagne and raspberries) for her.
 
For breathtaking 360-degree views of Houston and a romantic four-course dinner, book a table at Spindletop. The revolving restaurant atop the Hyatt Regency is featuring its V-Day menu from Feb. 13-17 for $160 per couple.
 
For the outdoorsy couple, Bayou City Adventures is hosting a Valentine's weekend couples kayaking tour of Buffalo Bayou. Learn a little history while you exercise and get in touch with nature. The tour is for adults only, lasts three-and-a-half hours and costs $150 per couple. Book here.
 
If you and your sweetie love good food, enjoy a special Valentine's Day meal at one of Chef Hugo Ortega's Houston restaurants. Ortega is offering V-Day couples menus at Hugo's, Caracol, and Xochi from Feb. 10-13 and 15-17 starting at $105 per couple. On the evening of Feb. 14, Ortega is offering a V-day four-course menu for $79 per person. 
For Singles and Groups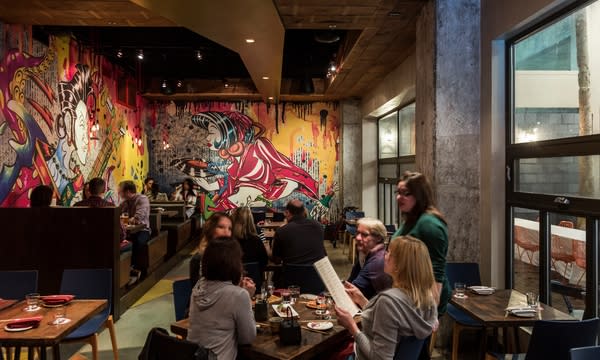 Get that sweat on at Kung Fu Saloon's 2018 Cupid's Crawl Pub Run on Feb. 10. The five beers, five bars 5K hits five of Washington Avenue's best bars. Forget the fancy dinners, head out for a run and loads of fun. You may just meet some interesting people! Run starts at noon and registration costs $45.
Join other singles at Bowl & Barrel for Single Awareness Day on Feb. 14. Urging all singles to make it a non-date on V-Day, this boutique bowling alley in CityCentre is hosting offering free hors d'ouevres to those who bring a picture of their ex to shred. 
 
Love trivia? Love The Office and Parks and Rec? Head to Under The Radar Brewery on Feb. 14 from 7 to 10 p.m. for a Valentine's/Galentine's themed trivia night. Most pints are $3 and prizes will be awarded to the winning trivia team, best team name, and best Office or Parks and Rec outfit. You'll also have a chance to get that horrific date off your chest during dating horror stories open mic. 
 
For a casual, fun night with good food and drink, make your way to Izakaya in Midtown. On Feb. 14, the Japanese gastropub will host an anti-Valentine's Day dinner celebration in its back dining room featuring a photo booth, a candy bar, and plenty of drink specials for you to indulge in. Regular dinner service also available. 
For Everyone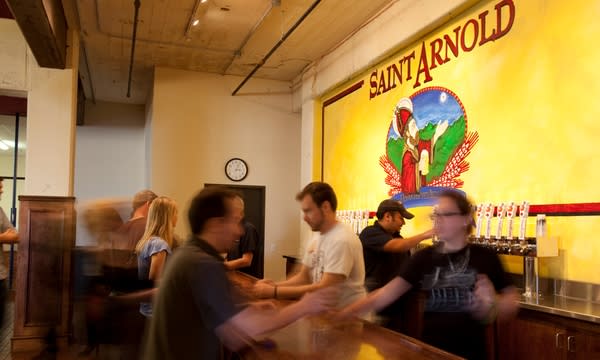 Skip the chocolate and expensive dinners. Head to Saint Arnold's on Feb. 11 from 1 to 3 p.m. to enjoy the brewery's craft beers paired with Texas cheeses selected by the Houston Dairymaids. If you want a laid back afternoon, this event is for you. Cost is $30 per person. Reserve here.
 
Get your sweetie or your friends and head to The Dunlavy on Feb. 14 for movie night. Movie starts at 6 p.m. but you can start indulging in happy hour priced cocktails at 2 p.m. The Dunlavy is enlisting your help to select the movie they'll show that evening, so cast your vote and get ready for a fun night.
 
For the romantics and lovers of music, Houston jazz singer Raquel Cepeda presents Jazz on Valentine's at MATCH. Good for a date or to go with friends, Cepeda will treat the audience to timeless American and Latin pieces, as well as original music. Feb. 14 at 8 p.m. Tickets start at $25.