Start off the year right by taking full advantage of what Houston has to offer during January. Whether you like art, music or theatre, the city has a packed agenda to kick off 2019. This guide will help you plan so you can make exploring Houston a part of your New Year's resolutions.
Get one last taste of the holidays
Several popular holiday events go well into January, so if you're not ready to put the holidays behind you, you still have a chance to enjoy them with friends or family before they're gone. Magical Winter Lights and Moody Garden's Ice Land and Festival of Lights both run through Jan. 6. The Houston Zoo's beloved Zoo Lights runs through Jan. 13 and you can get your ice skating on at The ICE at Discovery Green until Jan. 27.
Cirque du Soleil: Luzia  - Jan. 3 - Feb. 3
Don't miss the chance to see this visually stunning Cirque du Soleil production, which takes you to an imaginary Mexico in a redesigned white-and-gold big top at Sam Houston Race Park. With amazing acrobatics and magical and visual surprises, Luzia will delight the whole family. Read more …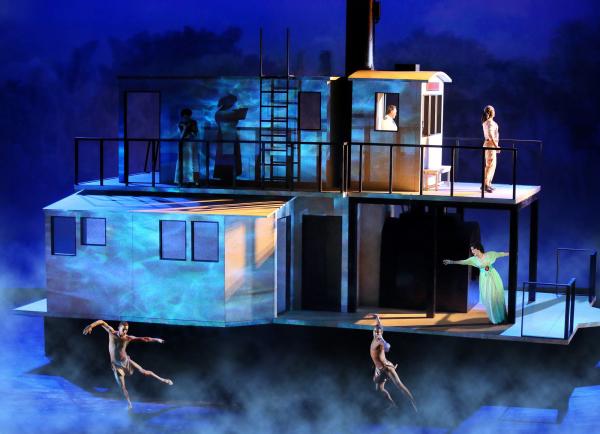 Houston Symphony Rhapsody in Blue - Jan. 4-6
What better way to start the year than with this enduring classic by George Gershwin? The Houston Symphony performs the original jazz band version, along with Ravel's bluesy, dreamy Concerto in G. If you miss it, the Houston Symphony has three other concerts in January, including a Totally 80s greatest hits concert (Jan. 11-13) and a performance with Boyz II Men (Jan. 18).
Carlos Cruz-Diez at the Cistern: Spatial Chromointerference
Wear white or light-colored clothing and head to the Cistern, an architectural marvel at Buffalo Bayou Park, to enjoy Carlos Cruz-Diez's projections of constantly moving chromatic modules. The installation ends on Jan. 13 – don't miss it! Read more ...
The Alley All New Festival  - Jan. 17-27
Love theater? Don't miss the Alley All New Festival, an opportunity to experience public readings and workshops of new plays along with artists, playwrights and directors at the Alley Theatre. This year, the festival coincides with the world premiere of The Carpenter, a play that the award-winning playwright Robert Askins developed during the festival two years ago. Read more …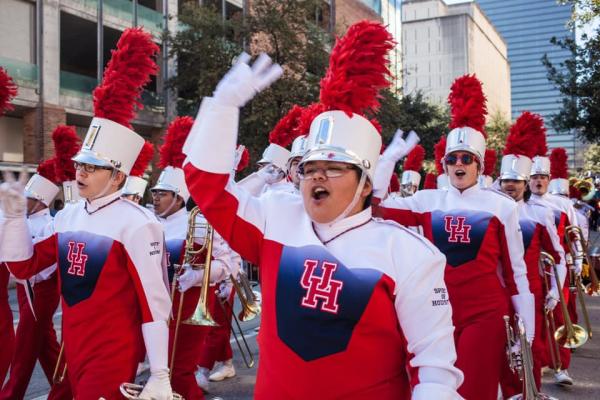 Martin Luther King, Jr. Day Celebrations - Jan. 19-21
Honor the legacy of Martin Luther King, Jr. by going to one of these Houston MLK Day celebrations. Festivities kick off on Jan. 19 with the 13th Annual MLK Day Youth Parade in Midtown. On Jan. 20, check out the 18th MLK Day Annual Battle of the Bands Competition, one of the largest high school marching band competitions in the U.S. And on Jan. 21, head to one of the two parades commemorating the day: the Original MLK Day Parade, which starts at Minute Maid Park or the MLK Grande Parade, which will march through Midtown.
26th Annual Iranian Film Festival - Jan. 18-20 and Jan. 25-27
Film buffs will enjoy the Houston Iranian Film Festival, which for 26 years has showcased films by established and emerging Iranian filmmakers. This year's festival features six films, which will be screened at the Museum of Fine Arts, Rice Cinema and the Asian Society. Read more ...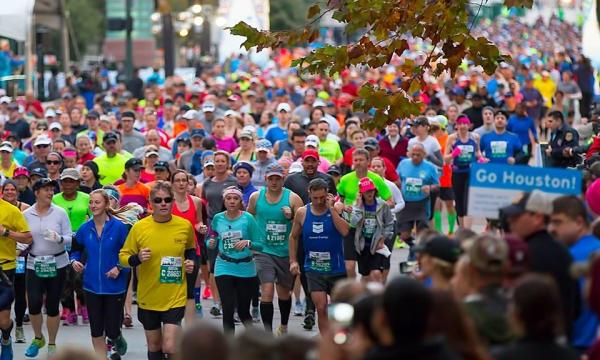 Florencia en el Amazonas at the Houston Grand Opera - Jan. 18 - Feb. 3
Plan a night out at the opera. In January, the Houston Grand Opera presents an opera in two acts by Mexican composer Daniel Catán inspired by the magical realism works of Colombian author Gabriel García Márquez. Read more ...
Chevron Houston Marathon - Jan. 20
The marathon may be sold out, but there's plenty of fun surrounding this huge event, which draws some 25,000 runners and about 200,000 spectators. Cheer on the runners, run the We Are Houston 5K on Jan. 19, or volunteer on race day. Read more ...