April's social distancing brings May virtual events! While many places are physically closed, that hasn't stopped some of your favorite Houston events from happening, so check below to see what activities and virtual events are occurring this month!
Pick Up A New Skill
Learn to play piano! Pearland's Izzie Chea of Encore Music Studio is offering free weekly 30-minute video lessons for children and adults to learn how to play the piano. Spend the month of May honing your new skill every Friday at 1pm (children) and Saturday at 3pm (adults).  Just make sure to RSVP on their Facebook page prior to the lesson!  If music isn't your passion, sign up May 1st or 2nd to learn the art of cooking through the virtual cooking classes offered by Well Done Cooking Classes. You can choose to attend the class and use your own ingredients for $39 or purchase the package including the food and class for $69 with the option for delivery or pick-up. Once social distancing is over, use your newfound skill set to surprise your family and friends and whip up a tasty meal!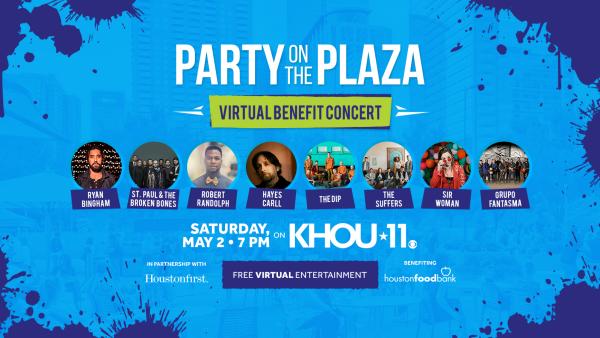 Party Off The Plaza
May 2, 2020
While many events have had to cancel, KHOU and Houston First have teamed up to bring Avenida's Party on the Plaza to you! Unlike its typical weekly format, this year Party on the Plaza-Virtual Benefit Concert will take place on May 2, 2020. Tune into KHOU at 7pm to check out some of your favorite musicians including Robert Randolph, Ryan Bingham, The Dip and more along with celebrities such as Megan Thee Stallion, Rapper Bun B, Alex Bregman, Mayor Turner and more bringing the sounds of Houston to you all while helping to benefit the Houston Food Bank. Join your community for this re-imagined event!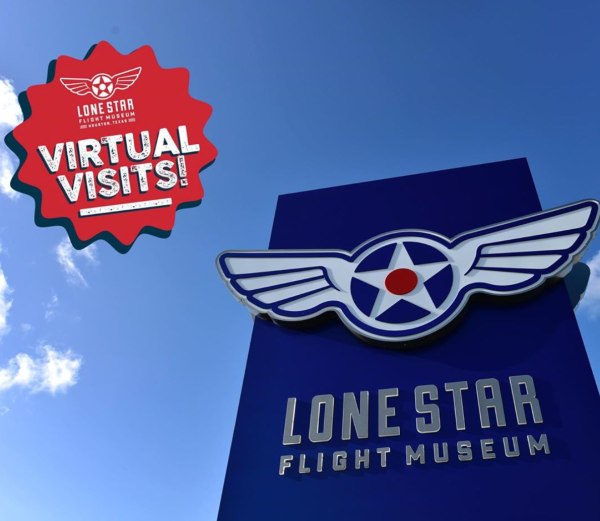 "Fight To The Finish" Fly-over
May 10, 2020
Aim your eyes towards the skies on May 10th for the "Fight to the Finish" Fly Over Houston presented by Lonestar Flight Museum. In honor of the 75th anniversary of VE day and remembrance of the soldiers that fought in WWII, the LSFM and their partners will fly over 30 historic and rare planes over the City of Houston. The entire flight plan is expected to last a little over an hour and will start at the Ellington Airport and continue over several cities including, League City, Pearland, Bellaire, West Houston, Katy, Cypress, La Porte, Pasadena and more! For the full flight plan and information on how to view online, keep checking the Lonestar Flight Museum website for more details.
Dance Your Heart Out
Missing the thrill of dancing the night away to infectious music at your favorite nightclub? Well make yourself a cocktail and hit the home dance floor every Friday night this month thanks to Numbers Nightclub. DJ Wes Wallace works his magic spinning the best current beats infused with 80's classics. Click here to bring the party back to the dancefloor every Friday night at 9:30PM!
Visit a Virtual Art Gallery
Attend a virtual art gallery exhibit online at jumpermaybach.com. While the actual gallery is located in Uptown Park, you can see the recent collection from local Houston artist, John Douglas, "World Renowned Rock & Roll Artist" online now! Virtual visitors can click around using arrow keys to navigate the virtual gallery or take the guided tour offering a brief stop at each image along with the title of the piece. The gallery is also offering other collections such as Jumper Maybach: Italia 2014 and The Pride Series: Introspection.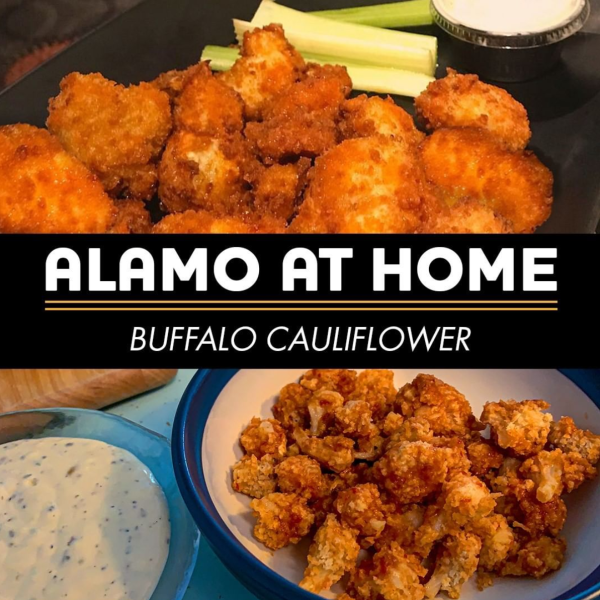 Alamo At Home
Blockbuster movies are being released each week on a variety of streaming platforms for viewers to experience from home. But what about those of us who enjoy the more artistic, independent, and retro classics? Enter Alamo Drafthouse: "Alamo at home". The popular dine-in theater that started in Austin and opened in Houston back in 2003 is offering tickets to virtual screenings of their popular weekly event such as "Terror Tuesdays" and "Weird Wednesdays" in addition to their current releases. Try recreating one of their signature recipes at home or grab some take-out and find the best seat in your house to enjoy their great films from home. See what's playing now!
Try a New Activity
Many of Houston's local park events have moved online. Learn a new style of dance, catch a live concert, discover Tai-chi, practice your yoga moves, or try some cool arts and crafts from home! Check out your local park's event page for the fun activities being offered this May. Here are some of the one's we've found: Memorial Park is hosting a weekly 5K event from home. Discovery Green's online events page is offering many of the previously mentioned activities and more, including fun interactive reading sessions with the Mad Hatter! Levy Park is also working hard to bring fun activities no limited to at-home science experiments and Bollywood inspired dance moves. Find a fun activity to try with your family today!
Catch a Live Concert
Tune in via Facebook live to watch Kam Franklin of The Suffers perform live from her own home! If you haven't had the opportunity to check this band out live before, now is your chance to experience their sound every Saturday night starting at 8pm. Grab your best make-shift microphone and sing along or kick back with a refreshing beverage and take in the sounds of the Houston based band that combines American soul with rock n' roll. While you're enjoying the sweet sounds make sure to show your support and donate to their online tip jar here.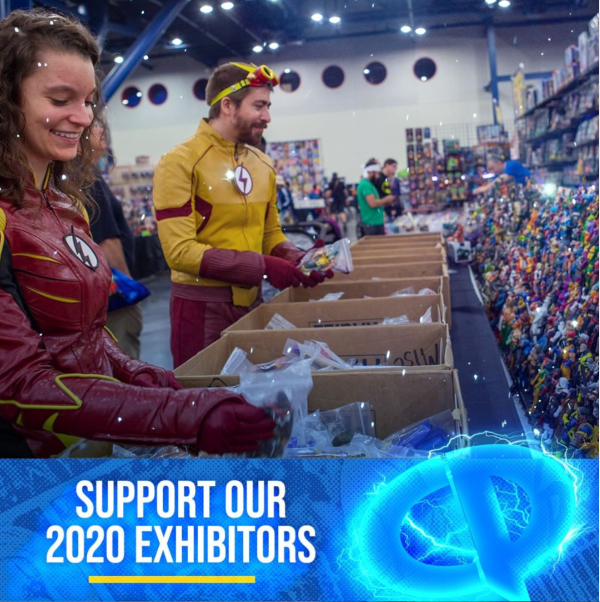 Shop Till You Drop
Comicpalooza may have been cancelled, but that doesn't mean you can't still shop for the latest and greatest comic books around. The website has opened up a section for virtual vendors. So, while you can't sport your cosplay around the convention center, you can totally still purchase all the amazing handmade crafts, costumes, comic books, jewelry, collectables and art from the vendors that would have been at the event. If you have shopping fever and want to support local, but comic books aren't your thing, don't fret, check out some amazing goods by a variety of local vendors by virtually shopping the Flea By Night online store. The event regularly takes place after dusk in Discovery Green, but has moved online this season.
Become a Movie Buff
If you are a fan of watching films, volunteering and meeting new people, then sign up to join the HAAPIFEST 2020 Committee. The annual Houston Asian American Pacific Islander Film Festival put on by the OCA-Greater Houston is looking for volunteers to join their committee and help out with this year's festival by watching films, recruiting volunteers, helping to coordinate event activities and additional opportunities.  For more information email HAAPIFEST@OCAHouston.org.  To check out past festivals click here.