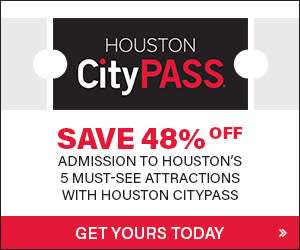 Houston at Home
Houston-themed activities and virtual experiences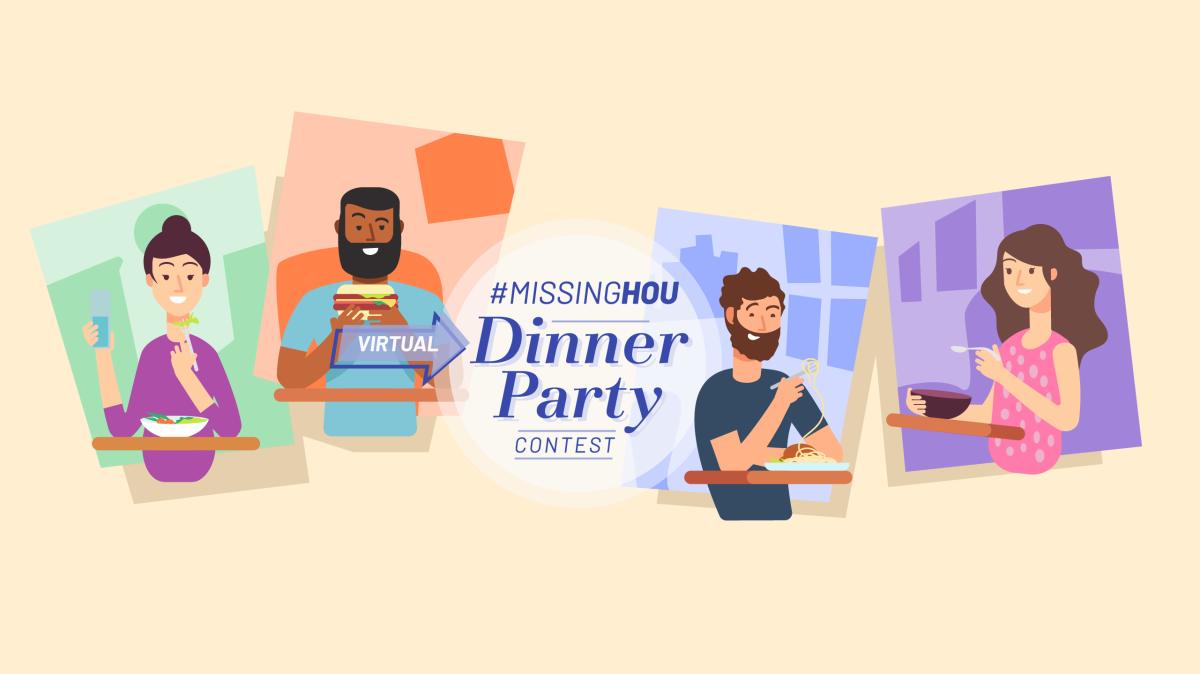 #MissingHOU Virtual Dinner Party | Zoom Backgrounds
Food + Friends = ♥️
Anyone else miss going to restaurants with their besties? Enter the official #MissingHOU Virtual Dinner Party Contest and it might be the most legit time you've had since… well, in a while. Guaranteed. 
How to enter:
1. Order takeout from a local Houston-area restaurant (and, get your friends to do the same)
2. Jump on a video call (zoom, facetime, whatevs) and show us what you're eating
3. Post a pic/video from y'all's dinner party on social media and use #MissingHOU to be entered to win a cool prize!
What's the cool prize? It's a secret, but it might just be funds for another dinner party. But, it's a secret. Maybe. Who knows what's real anymore, anyways...
BONUS POINTS: Use these fun Houston restaurant Zoom backgrounds!
---
Coloring with HOU
Stuck at home and can't keep the kids (or, yourself) entertained? Print out these awesome Houston-themed coloring book pages to bring the city into your living room. You can thank local artists for turning their murals into interactive fun-ness for the whole family
Print at home, color them in, and share your art on social media with us! #MissingHOU Instagram: @Visit_Houston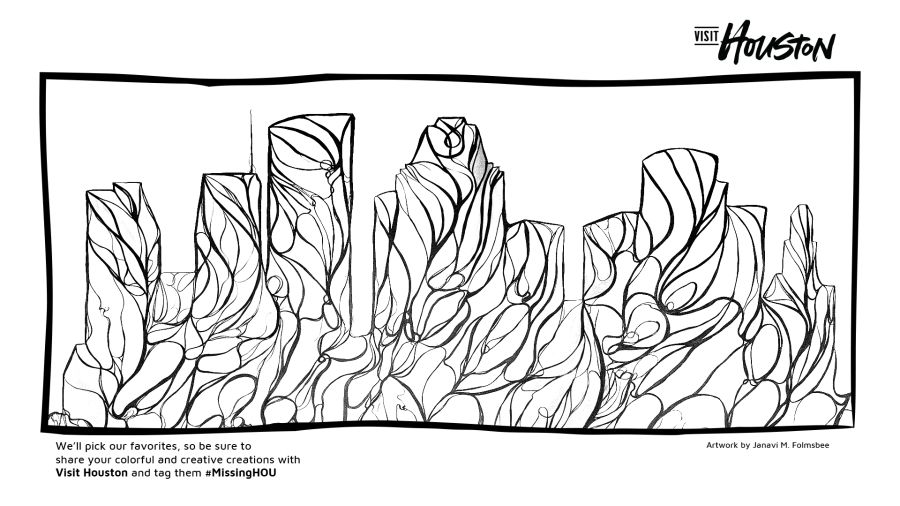 ---
Cooking with HOU
The best comfort in uncertain times? Food. Comfort Food. If you're missing some of your favorite Houston restaurants right now, have no fear. We're delivering a dose of deliciousness to your kitchen with recipes created by some hometown chefs.
---
---
Virtual Activities
Check out the below list of activities and ways to explore a virtual Houston! The only way to support our community is to continue to engage, so enjoy your virtual "staycation".
Virtual Tours & Activities
Performing & Visual Arts
Museum Tours & Programs
 
Tours
Programs
Sports
Shopping
Top