Ways to Give Back
How to Help Houston Restaurants
Houston's restaurants are the heart and soul of our beloved city and they're in desperate need of our assistance during these uncertain times.  Many of your favorite restaurants have initiated GoFundMe campaigns and other fundraisers to help support their employees. In addition to restaurants, entertainment venues like White Oak Music Hall are also in need. Check out the links below to find out how you can help.
 
How to Help The Arts & Museums 
With seasons and shows canceled, it will be difficult for our performing arts organizations and museums to come back in full force next year. If there's ever a time to support the arts, it's now! The show must go on. Click on the logos below to make a donation.
Community Activities
Houston Food Bank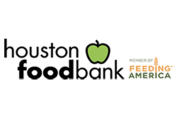 The Houston Food Bank has been sending trucks of food to HISD schools during the week and assembling boxes of food for senior citizens. They are currently looking for more volunteers or donations. You can also donate to Houston Astro Alex Bregman's FEEDHOU campaign here.

Second Servings' mission is to alleviate hunger and reduce waste in Houston by rescuing perfectly edible surplus food, and delivering it directly to local charities. To donate, click here.
Mattress Mack of Gallery Furniture
Mattress Mack is asking for donations of toiletries, cleaning supplies and non-perishables for struggling senior citizens or you can volunteer to help distribute these items here.
United Way of Greater Houston 
The United Way of Greater Houston and the Greater Houston Community Foundation have created the COVID-19 Recovery Fund to assist those affected by this crisis and the unforeseen economic conditions. To donate, click here. 
Houston Music Foundation
The Houston Music Foundation and Artist for Artists have created a crisis relief fund to raise funds for Houston-area musicians. To donate, click here. For more information about Artist for Artists, click here. 
Satellite Houston
This East End dive bar has become a favorite live music location among Houstonians and is really experiencing the devastation of the COVID-19 pandemic. Visit their GoFundMe page to make a donation. 
Ronald McDonald House Houston 
The organization provides families with sick children a home close in proximity to the hospital where their family members are receiving critical medical care. To donate, please click here. 
Volunteer Houston
Volunteer Houston connects individuals, groups, and companies with nonprofit agencies to transform the greater Houston community for good through volunteerism. The organization has converted their website into a virtual volunteer reception center where they are posting the most pressing volunteer needs related to COVID-19 responses. To volunteer, click here.