Ways to Give Back
Helping Houston
For those who are social distancing and also feeling altruistic, consider donating to these organizations affected by the Coronavirus outbreak.
How to Help Houston Restaurants
Houston's restaurants are the heart and soul of our beloved city. There aren't many nationwide best restaurant lists that Houston doesn't make, and people have travelled all over to try some of Houston's hottest dishes. Everyone's favorite industry is in desperate need assistance in these uncertain times. Here are several ways to help the people who have served, fed and entertained us for all these years.

The Southern Smoke Foundation created an Emergency Relief Fund for people in the food and beverage industry in crisis. Donations to this fund can be made here. If you are in the food and beverage industry and looking for relief, please click here to find out more information.
Support your favorite local restaurants by ordering carry out and delivery to help keep them in business. Business offering these services and other deals can be found here. You can also help by purchasing gift cards to restaurants to help them pay their bills while they aren't serving as much food. 
Donations
Check out the social media accounts for those restaurants you so often frequent. A lot of them have initiated GoFundMe campaigns and other fundraisers to help support their employees. You can search the GoFundMe website for your zip code and zip codes near you to see active campaigns. In addition to restaurants, places like White Oak Music Hall are also in need of help. Support all your favorite as you are able.
Houston Shift Meal is providing meals to out-of-work hospitality professionals. You can donate to help here. The organization stretches each $250 donation to 50-75 meals for these Houston workers. 
The Greater Houston Restaurant Association and Houston Food Bank are supporting KeepHoustonFed.com, an online directory of restaurants offering delivery, takeout and gift cards for sale. Customers will now have the option to add $1 onto their bill that will be donated to Houston Food Bank to help meet the demand for food distribution as the COVID-19 situation continues. Every $1 donated to Houston Food Bank can provide three meals.
You can even tip your favorite bartender virtually. Check out this Google sheet to find those people who serve you so well.
The USBG National Charity Fund is raising money for the Bartender Emergency Assistance Program. You can help with that here.
How to Help The Arts
With seasons and shows cancelled, it will be difficult for our performing arts organizations to come back in full force next year. If there's ever a time to support the arts, it's now! The show must go on. Click on the logos below to make a donation.
How to Help Museums
Houston's Museum District is home to more than 19 museums that, sadly, no one will be visiting in coming weeks. These museums house incredible exhibits designed to enlighten locals and visitors alike, and now, more than ever, they need our help. Click on the logos below to donate. 
Activities
 
Give Blood
Nearly 4,500 blood drives have been canceled because of concerns regarding the Coronavirus. Mobile blood donation buses will be stationed at Lakewood Church March 23 through March 27.
Volunteer with or Give to the Houston Food Bank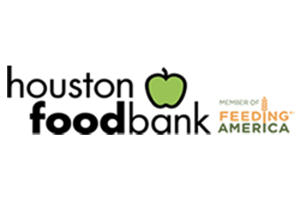 The Houston Food Bank has been sending trucks of food to HISD schools during the week and assembling boxes of food for senior citizens. They currently have a request out for more volunteers and donations during this time of crisis. To volunteer, click here. To donate, click here.
Help Senior Citizens
Mattress Mack has organized a way to get toiletries, cleaning supplies and and non-perishables to struggling senior citizens. Since seniors are the most vulnerable of our community to contract the disease, many are understandably scared to go out and purchase these items, so Mattress Mack is asking for donations of these items and volunteers to help distribute them to those in need. To help, click here.
Support Non-Profit Organizations
The YMCA is calling for people to write a letter to Congress to help move along a coronavirus response bill. This bill would help provide assistance to non-profit organizations during this difficult time.