We're happy to give you a few recommendations for where to celebrate this year's early Easter and they all include a delicious brunch menu. Houston's restaurants gear up for the festive occasion every year with pre-fixed menus and special hours. This year, we're recommending ten local hotspots you can count on if you don't feel like cooking.
10 a.m. – 3 p.m.
Touted as one of the most Instagram-able restaurants in Houston, this chandelier-lit dining room overlooking Buffalo Bayou Park and Lost Lake is the perfect venue for your Easter Brunch. The pre-fixed menu starts at $12 for kids and $70 for adults but includes a delicious spread of pastries, an omelet station, a carving station with rosemary chicken, prime rib and sweets including lemon tarts and meringue bites.
10 a.m. – 2:30 p.m.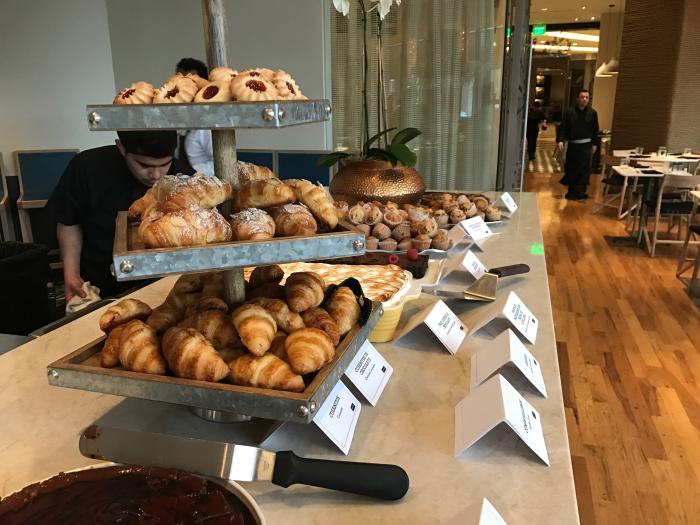 Felices pascuas! Hugo Ortega and Tracy Vaught bring the heat with a menu full of Oaxacan cuisine at Xochi's Easter brunch buffet. Why stick to a menu when you can choose from a full spread of Mexican pastries and desserts featuring the restaurant's signature housemade chocolate? Diners will also find delicious ceviches, cabritos and huevos to fill their plates and their bellies for just $42 per adult and $15 per child.
10 a.m. – 4 p.m.
This brunch is perfect for parents who don't want to cook, but are worried about a stuffy dining situation. Never fear! The Downtown Aquarium features a delicious brunch with over 40 items to choose from as well as an egg hunt for kids and photos with the Easter bunny. Reservations are required, so make sure you call 713-315-5112 or visit their website in advance.
Seatings at 11 a.m. and 12:30 p.m.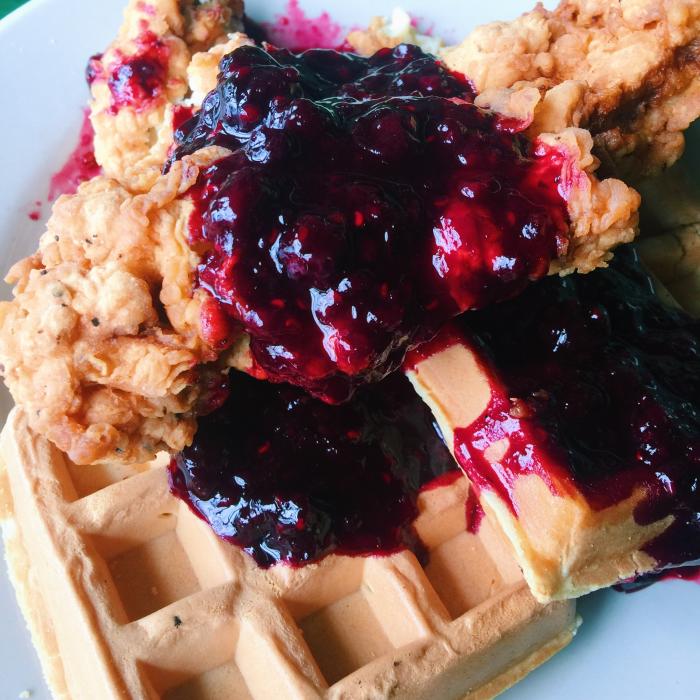 City Acre Brewing holds their annual Easter Brunch cooked up by Chef Rick, himself. Traditional brunch foods like Easter ham with veggies, Migas a la Mexicana and waffles with all the toppings are featured on the menu, but diners can also enjoy locally brewed beer while they meander around the spacious grounds or play outdoor games with their kids. This is a popular event, so we recommend getting your tickets (ranging from $16.95 to $21.95) in advance!
10 a.m. – 3 p.m.
With entrees like braised lamb shank and steak and eggs and appetizers like beef carpaccio, it's hard to find a downside to this menu. Known for the patio seating, Backstreet Café is a must if the weather is nice. Enjoy live jazz by Bob Chadwick and an Easter egg hunt for kids when you pay $48 per person or $15 per child. For reservations and the full menu, click here. 
11 a.m. – 3 p.m.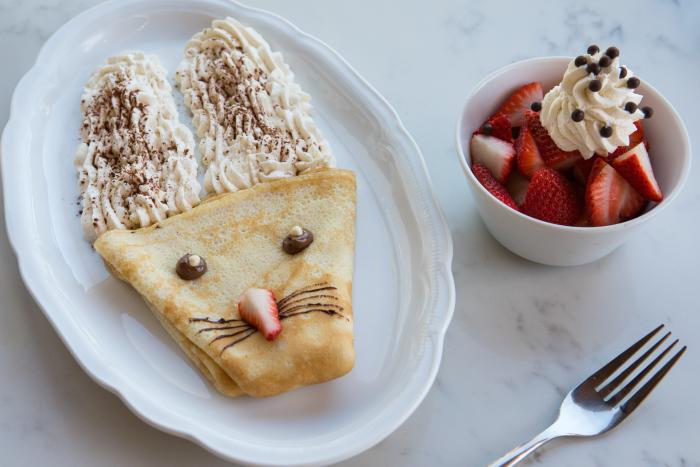 For only $38 per person you can be transported to Europe this Easter. At Brasserie du Parc the inspired food is prepared by Master Chef Philippe Verpiand and won't disappoint. Start with a French inspired Saumon Roti "Lentilles du Puy" with roasted salmon, lentils, fried Brussels sprouts and red wine sauce. Or go more traditional with the Steak Frites and finish off with flair when you try the Gateau de Crepes – a crepes cake, orange cream and mango sorbet. Check out the full menu here.
10 a.m. – 4:30 p.m.
Creole flavors take a front seat at Brennan's of Houston and their Easter brunch menu is no exception. This three course pre-fixed menu includes starters like Snapping Turtle Soup (a Brennan's tradition), Buttermilk Fried Quail Beignets and Texas Wild Shrimp Remoulade. Don't fill up on appetizers! Chicken Fried Pork Grillades, Mesquite Grilled Ribeye and Brennan's Bananas Foster all await lucky diners. Try it for yourself at $56 per diner this Easter.
10 a.m. – 1 p.m.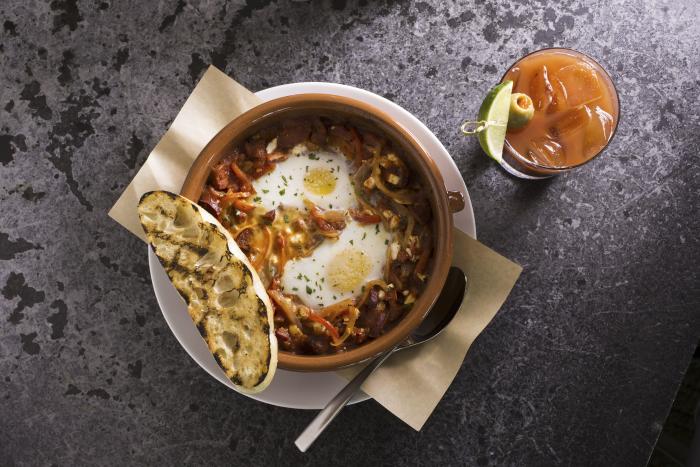 This fresh grill and wine bar is inspired by the appeal of the local farmer's markets and is serving up classic brunch favorites and refreshing spring cocktails this Easter. Make your reservation to enjoy chef creations like Shakshuka with pasture-raised eggs with peppers, tomatoes, chorizo and crumbled feta or indulge your sweet tooth with Brick Oven Brioche French Toast. Don't forget to add on a Sangria, Mimosa or Bloody Mary for just $5.
11 a.m. – 3 p.m.
Worried your brunch might not be picky-eater kid friendly? No need! Executive chef Jose Hernandez has thought of everything including a kids menu of a la carte options like chicken and waffles, spaghetti, and peanut butter and jelly crepes. Adult options abound with delicious selections like braised short ribs, duck confit and pan-roasted flounder for $58 per person.
10 a.m. – 3 p.m.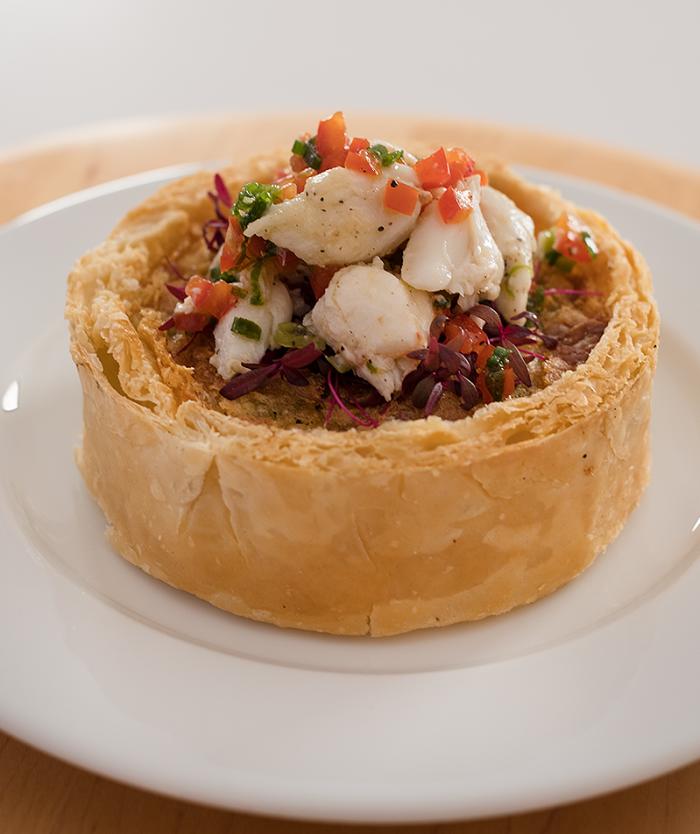 Bistro Menil is a Houston hotspot year-round, so this is the perfect opportunity to visit again or try it for the first time. Their brunch is a la carte, but features beautiful cocktails and dishes like crab quiche and avocado toast. It's also a great spot for an after-brunch stroll in the springtime sun around the Menil campus!