Are you the person who can't eat until you've documented the beauty of what you're about to consume? We've rounded up some of Houston's beautiful and Instagrammable plates that are guaranteed to give you heart eye emojis for days.
In 2017, Austin-based Ramen Tatsu-Ya opened their third location in Montrose and has been serving ramen realness to Houstonians ever since. Each of their dishes is made to show diners exactly why ramen is known as the soul food of Japan. Could their massive Maneki-neko cat statue (believed to be a lucky charm) be the one to thank for their success? Whether you're superstitious or not, both the statue and the ramen are totally Instagram worthy.
Pictured above: Mi-So-Hot with spicy pork bone broth, miso blend, goma pork, ajitama, scallion,
napa cabbage, bean sprout, corn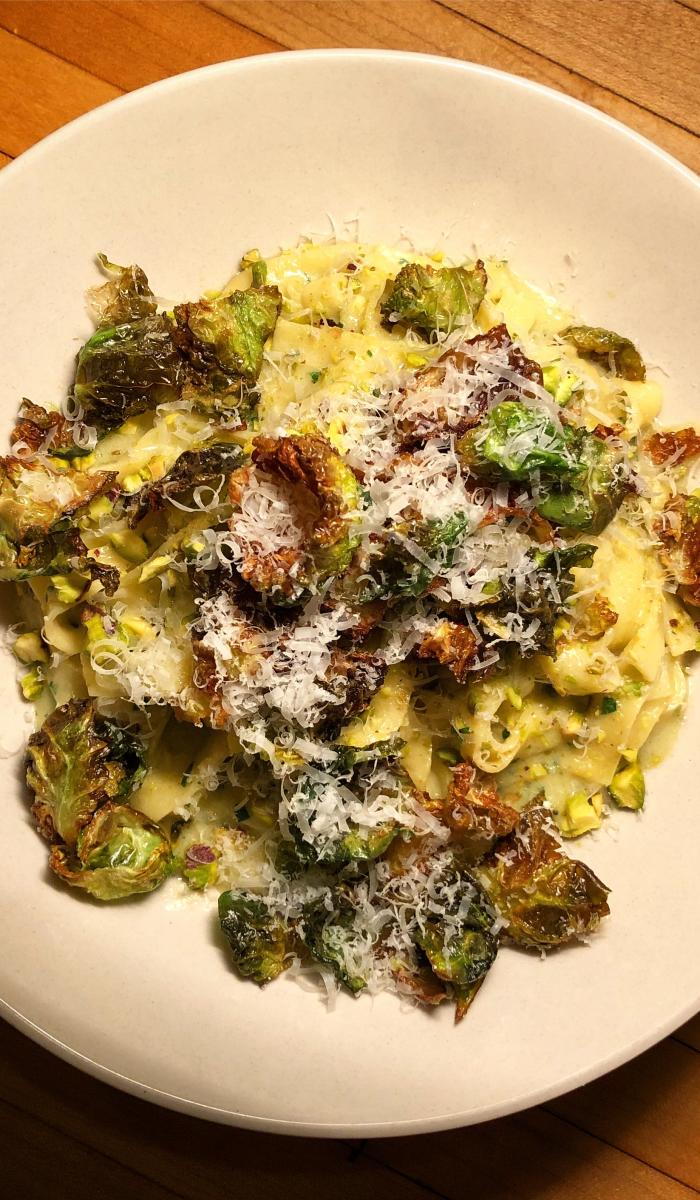 The staff, ambiance, and intriguing menu at Nancy's Hustle are just a few of the many reasons to rave about this spot. Each dish is made from scratch with love to guarantee a clean plate and happy belly. Hurry and take the picture before it's gone!
Pictured above: Sourdough Tagliatelle with burrata, honey, pistachios, and crispy brussels sprouts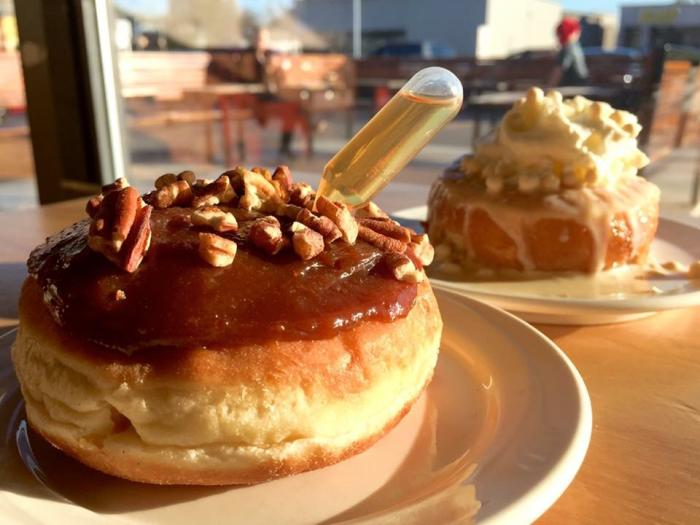 Hugs & Donuts, located in The Heights, gives us gourmet donuts we want to hug and never let go. Indulge in creative donut greats like the Oreo Cookie Crumble or the Mint Chocolate Chip. Even their vegan options are photo-worthy (offered Friday-Sunday).
Pictured above: Specialty filled donut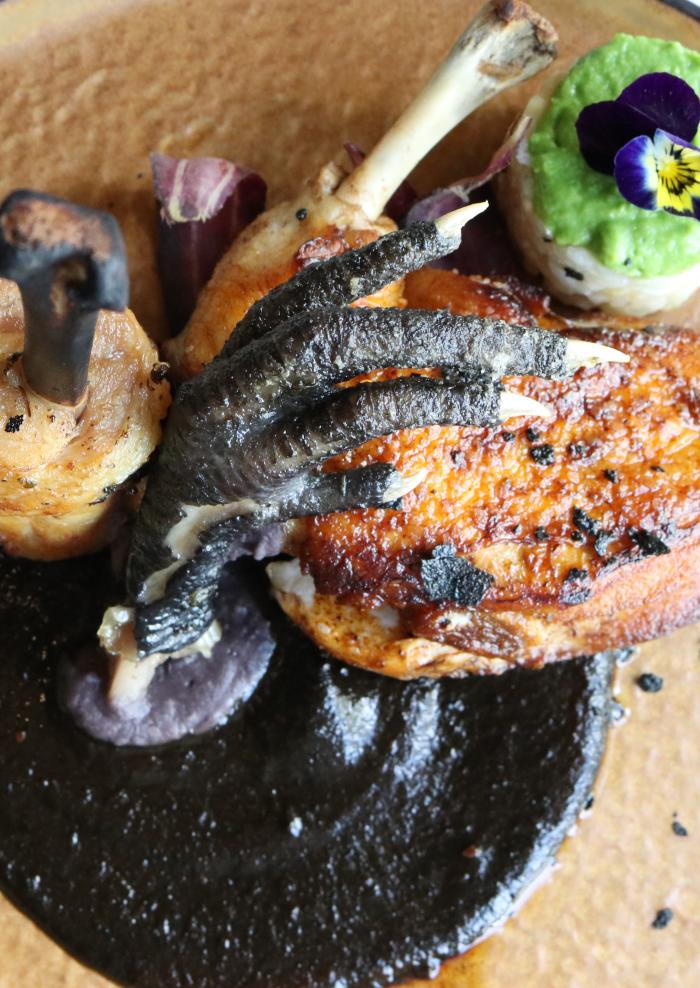 Any dish from a James Beard award-winning chef is Instagram-worthy, but Xochi takes the cake. Chef Hugo Ortega's unique dishes bring the flavors and tradition of Oaxca, Mexico to Houston beautifully. From ant mole and grasshopper garnish, to crispy pork belly and black-footed chicken, each plate surprises us with flavors our pallet and Instagram feed adores.
Pictured above: Negro en Negro - Tejas Heritage Farm black-footed chicken, mole negro, creamy corn meloso​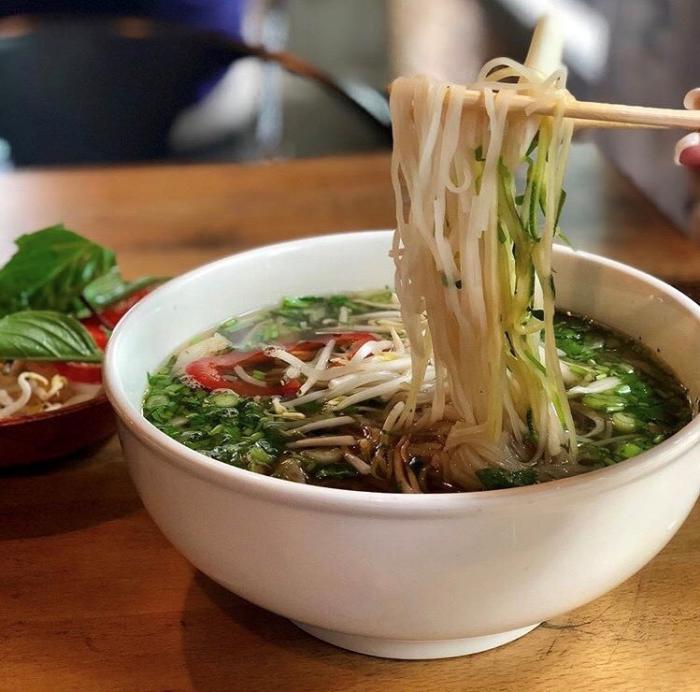 Pho real. Good pho you. Un-pho-gettable. Pho-nomenal. So many puns, so little time! Squeeze in your pho pun with a "pho-to" of arguably some of the best pho in Houston. Les Noo'dle, located in Montrose, takes us back to the streets of Vietnam with this beautiful and delicious soup.
Pictured above: Pho Gà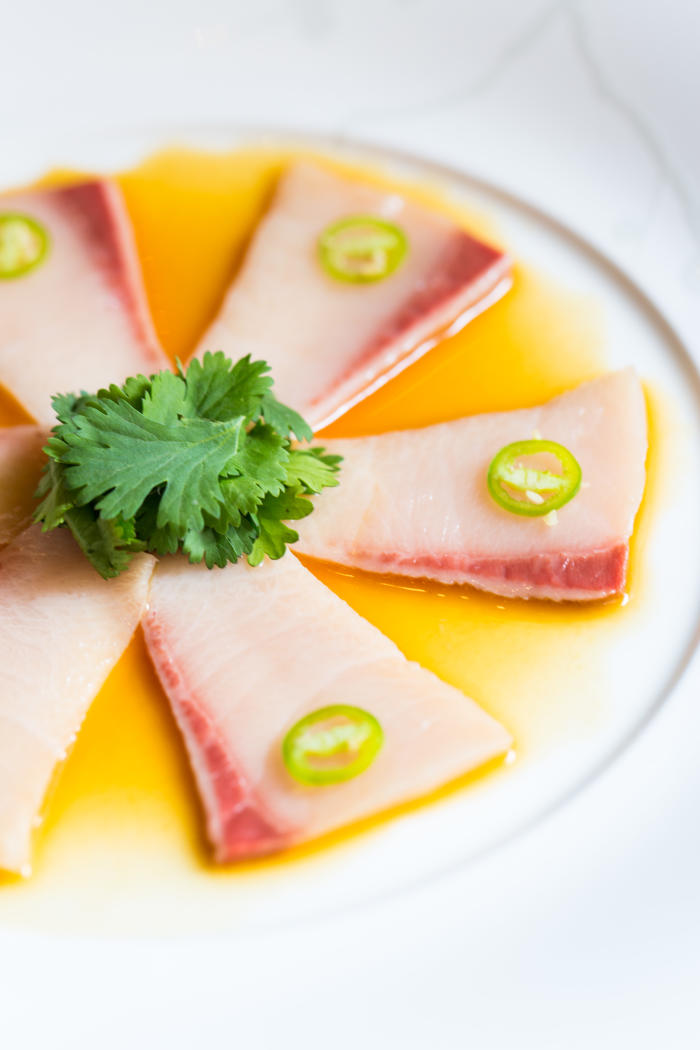 Sushi has never looked and tasted so good. Nobu, connected to The Galleria, has finally graced Houston with one of their restaurants. It's hard to snag a reservation less than a month out, but that shouldn't stop you. Their Bar Lounge is first come, first serve and has a food + drink happy hour menu from 5:00 – 6:00pm.
Pictured above: Yellowtail sashimi with jalapeño​