For restaurant lovers, there is no better time in Houston than August thanks to Houston Restaurant Weeks (HRW). The single largest fundraiser for the Houston Food Bank, it's the month-long event during which eating out will actually help to feed the hungry. For each $20 lunch or brunch HRW menu sold, participating restaurants will donate $3 (enough for 9 meals) to the Houston Food Bank. Each $35 HRW dinner will result in a $5 donation (enough for 15 meals), and each $45 dinner will result in a $7 donation (enough for 21 meals).
Since its inception in 2003, Houston Restaurant Weeks has raised more than $12.2 million dollars. This year, HRW lasts from August 1 through September 3, 2018, with more than 250 of Houston's top restaurants participating. Ready to eat out for a great cause? Here are seven tables to book for HRW 2018:
Just a quick peek at the three-course $20 lunch, $20 brunch, or $35 HRW menus at Maison Pucha Bistro in The Heights and you'll want to book your HRW reservations stat. For dinner, selections include luxe choices like the seared foie gras with seasonal fruit reduction appetizer, the 7-ounce long island peking duck or 7-ounce petite filet entree, and dessert of made-to-order black and white soufflé made with organic Ecuadorian Pacari chocolate. One of the best soufflés in the city, this dessert alone is worth the visit. The fact that it's available — without a supplement — on all three menus makes this one of the best value HRW menus of the year.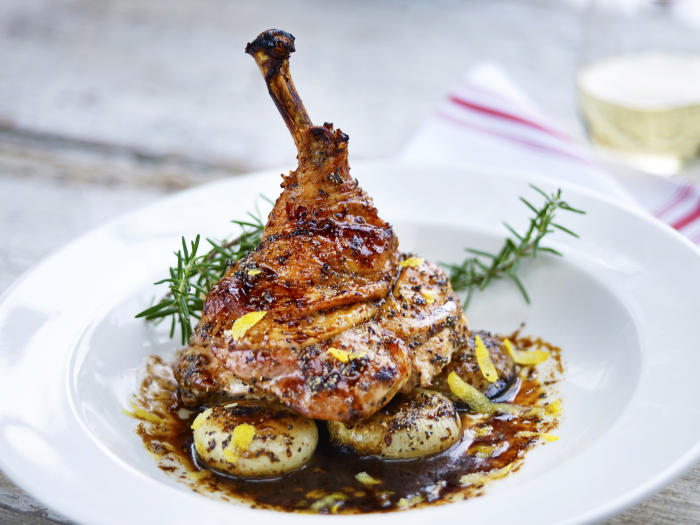 With one of the most popular HRW menus each year, B&B Butchers beat out all of the other restaurants in 2016 as the largest single restaurant donor to the Houston Food Bank. Translation: Their HRW menu is not only fantastic but an incredible value. This year is no different. For $45, begin with one of nine appetizer choices such as the Sizzling Thick Cut Bacon, followed by a 10-ounce chicken shank or 10-ounce filet, and finish with a New York Cheesecake, carrot cake, or bread pudding.
Though the base $45 menu is already excellent, the restaurant allows you to go bigger with some stellar upgrade options. $20 more gets you a King Crab appetizer, while an extra $25 allows you to feast on either an 18-ounce dry-aged USDA prime bone-in NY Strip, or 22-ounce dry-aged USDA prime bone-in ribeye — still a steal when you consider the quality and size of the cuts.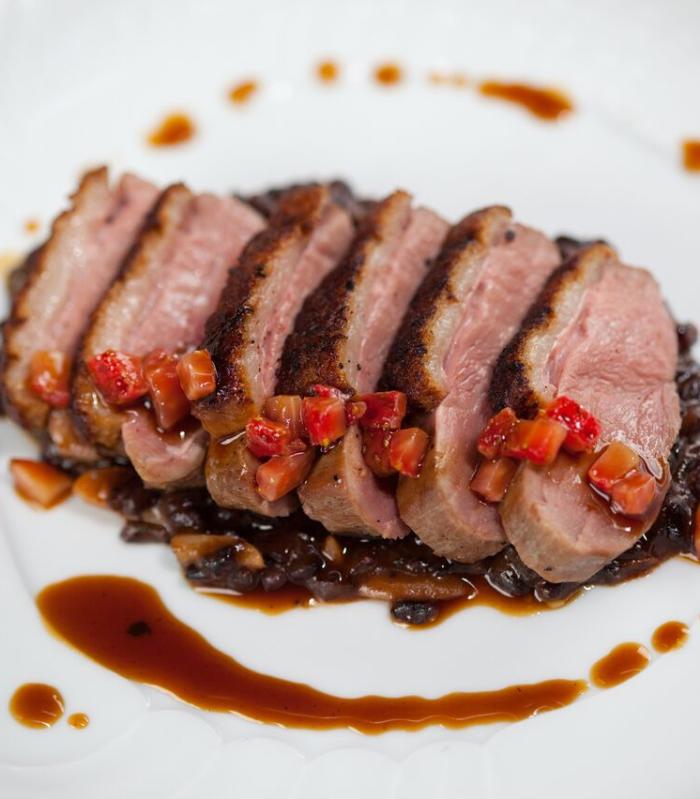 Considering the fact that the standard three-course tasting menu at Tony's is priced at $58, you should run, not walk to Tony's for HRW 2018. Their $45, three-course prix-fixe is unbelievably extravagant, offering no less than eight choices per starter or entree course so that you can create your own special meal several times over. Among the many high end offerings meticulously prepared by Chef de cuisine Austin Waiter and his team are Tony's incredible homemade pastas, house-butchered sushi grade fish, and proteins such as Crescent Island Duck and Niman Ranch short rib. 
Dying to try Tony's famed truffle risotto? For just a $19 supplement, you can watch the servers shave fresh Umbrian truffles at the table side over your choice of handmade pasta or risotto. Dessert, in the form of a peach tart, mixed berry pavlova, or lemon mascarpone neopolitan, provide a fitting end to what will undoubtedly be a sumptuous meal.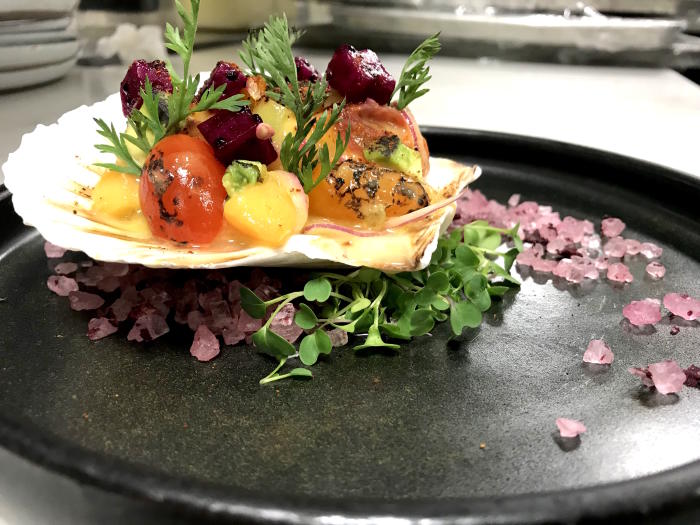 If you haven't yet had a chance to try James Beard Award-winning chef Hugo Ortega's Xochi, the Oaxacan restaurant that basically clinched the award for him in 2017, now's your chance. For HRW 2018, Xochi has created five separate themed three-course dinner menus from which to choose.
For $45, diners can select a Menu de Mole, which features several mole dishes, including a main course of braised beef cheek in amole chichilo; a Menu de Mezcal; a Menu de Vino Mexicano, which is centered around Mexican wine and offers interesting plates such as Oaxacan-style 7-ounce beef rib filet with mole pasilla; a Menu de Mezcal which not only incorporates mezcal, but can be paired with mezcal cocktails for an additional $27; and a Menu de Masa, which features all things corn and masa like crispy corn tortillas stuffed with duck confit, and criollo corn-crusted gulf red snapper. For $35, diners can also opt for the Menu de Vegetales, or vegetarian menu. All menus come with an optional wine pairing for an additional $27 or $28.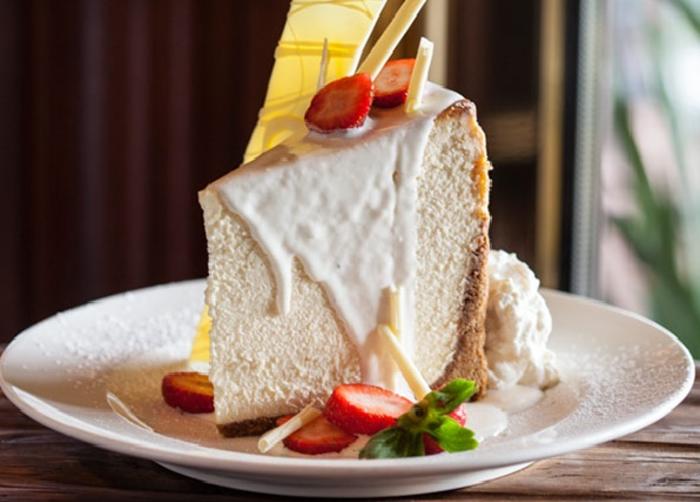 A steakhouse dinner is an occasion for many of us, and no where will you feel as well taken care of as at Pappas Bros, which is known for its legendary service. Both locations of the restaurant - Galleria and Downtown - also happen to be offering excellent $45 HRW dinner menus. Begin with a caesar salad or turtle gumbo, then progress to any of the terrific main entree choices — filet mignon, live Maine lobster, prime dry-aged NY strip, or broiled Ora King salmon filet—closing out with a third course of NY cheesecake or key lime pie.
Recognized as one of America's Top 100 restaurants for wine by Wine Enthusiast Magazine, don't forget to call upon one of the restaurant's advanced team of sommeliers to suggest a optimal wine pairing with your meal.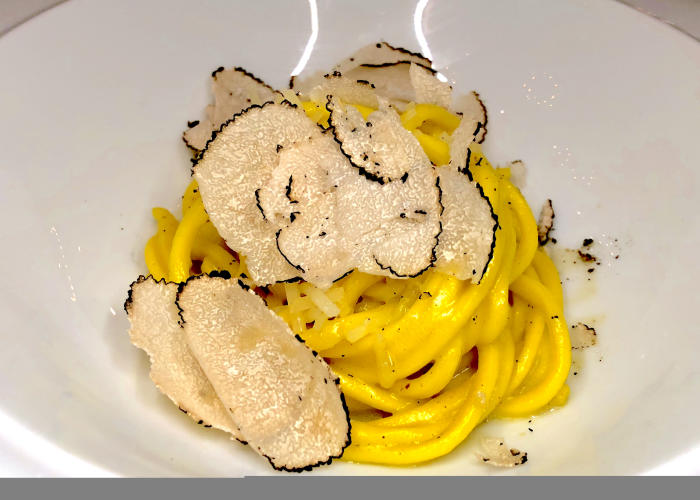 Looking for a chance to dine in one of Houston's most beautiful dining rooms for steal? Named Eater Houston's Most Stunning Restaurant of 2017, Potente Houston's $45 HRW Italian fine dining dinner menu offers a choice of four sumptuous starters, four entrees, and three desserts by executive chef Danny Trace. Start with the Polpetti Arrostiti, a charred octopus dish with squid ink fettuccine and fava bean, followed by a fire-roasted Branzino served in lobster broth, finishing off with a delightful Delizia al Cioccolato hazelnut chocolate dome.
The menu also offers some fancy upgrade options. A $5 supplement lets you enjoy a diver scallop appetizer, and an $8 supplement gets you an 8-ounce Filetto di Manzo beef filet entree. The restaurant's signature Spaghetti al Tartufo Nero, a cacio e pepe pasta finished at the table side with freshly shaved truffles, is also worth the splurge for a supplement of $12. *Photo by Mai Pham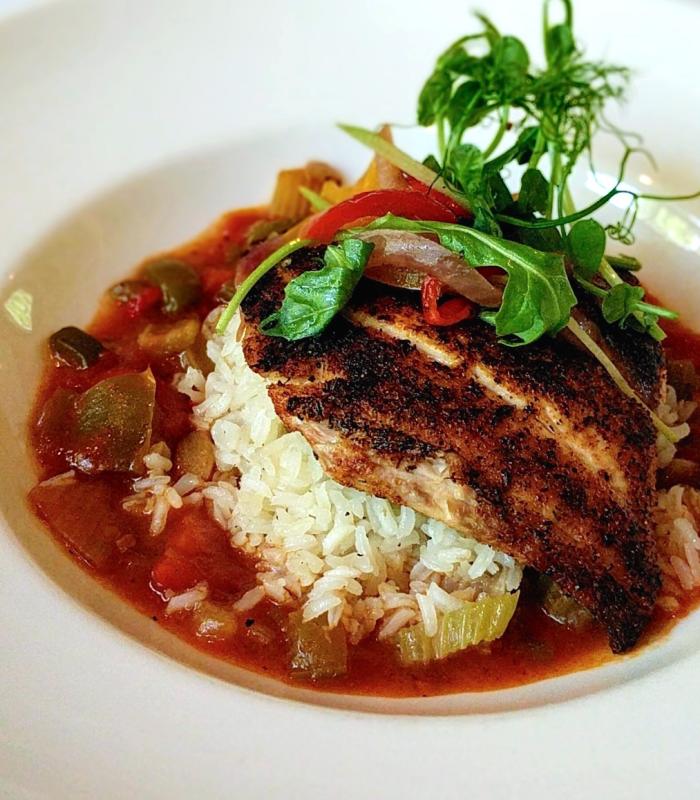 One of the great bastions of Houston fine dining, the Brennan's HRW menu, overseen by executive Joe Cervantes, is one that immediately grabs your attention. Offered for lunch ($20), brunch ($20) and dinner ($45) and filled to the brim with six to eight selections per course, you'll be spoiled for choice when you contemplate how exactly to craft your meal. Among the many options are the restaurant's famed Turtle Soup, 8-oz truffled chicken, peach wood grilled 8-oz filet mignon, and a the 7-oz Gulf Fish Ponchartain — a house classic with jumbo lump crab, j&j shrimp, crispy Louisiana oysters and more — for a supplement of $12. The menu ends with a flurry of dessert options ranging from strawberry shortcake and the incredible bananas foster flamed at the table side.