It's a place for concerts, family events and of course, home of the Houston Texans. As the players return to the field for the new season, the food game for fans has been taken to a whole new level. Forget stale popcorn or a boring hot dog… Aramark Food Service and other food partners have seriously upped the in-stadium menu options for fans.
This season, two more of Houston's top restaurants are joining the Houston Texans' gameday culinary roster at NRG Stadium. Antone's Famous Po' Boys and The Original Ninfa's on Navigation will bring their signature dishes to fans. James Beard award-winning chef Chris Shepherd will feature items from his new restaurant Georgia James and BBQ pit master Ronnie Killen expands his menu with new BBQ favorites.
New in General Concessions:
Killen's Beef Ribs - pictured above
Nothing goes better with football than quality meat (and beer, of course). Killen's Beef Ribs will hit the spot. The thick cut, in-house smoked beef rib is served on the bone. (Sections 109, 129)
Taco Trio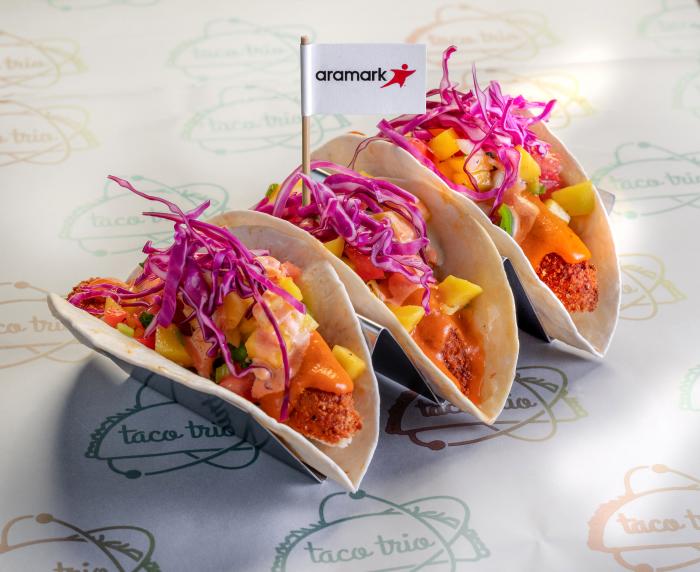 These tacos make for a memorable combo your mouth won't soon forget. The "Taco Trio" plate includes Chicken Tender Breaded in Flamin' Hot Cheetos, Mango Pico, and Sriracha Mayo. (Sections 103, 123)
Corn Dog Nachos
Two favorite stadium choices made into one. The Corn Dog Nachos are mini corn dogs topped with chili, cheese, pico de gallo and mustard. (Sections 101, 112, 121, 132, 520, 546)
Antone's Sandwiches
You can't go wrong with a quality food favorite. Antone's always has the best fresh sandwich selections like the original, turkey or tuna. Your choice of dozens of toppings to add. (Sections 129, 109, 546, 520)
New on the Club Level:
The Original Ninfa's on Navigation Fajita Tacos (Beef or Chicken)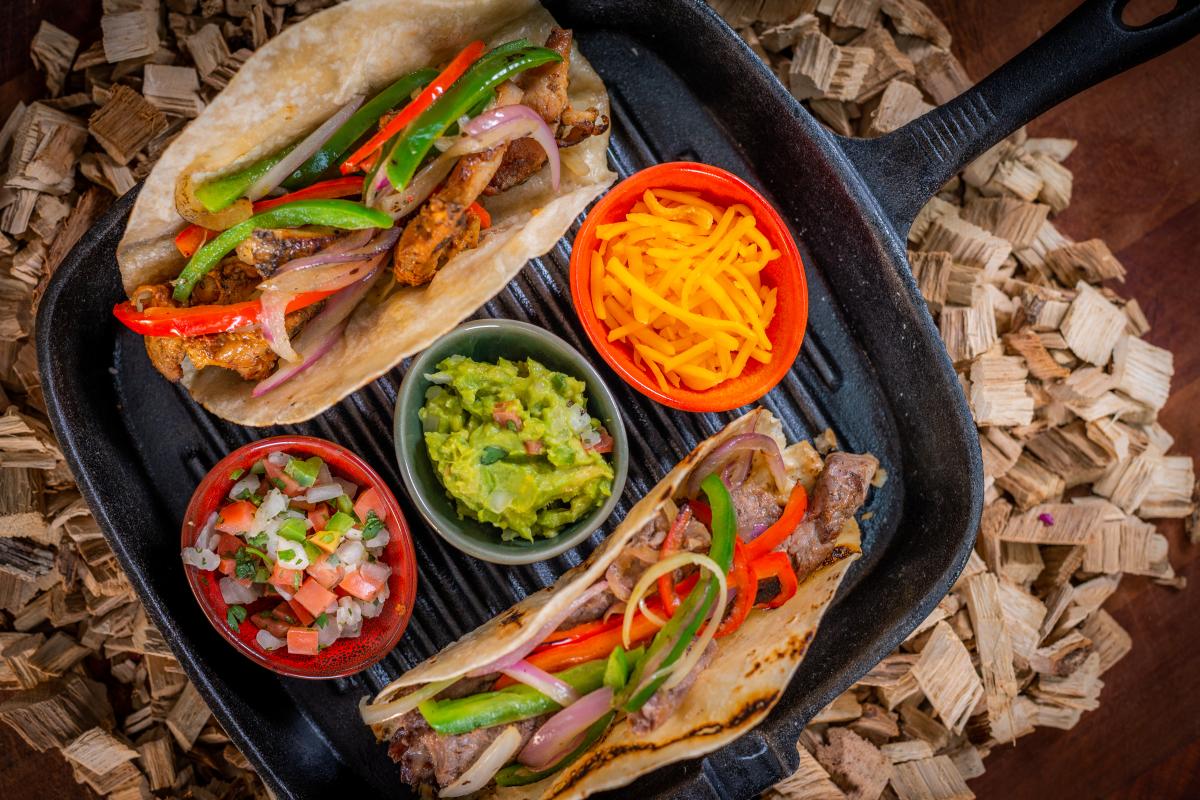 These Fajita Tacos are known around the world. The plate includes fresh fajita beef or chicken, flour (or corn) tortillas, grilled onions and peppers topped with red or green Salsa.
Chips and Ninfa's Queso
You can't smell the goodness coming from Ninfa's without enjoying the house favorite. Order up the house made tortilla chips with the Original Ninfa's on Navigation Queso.
Chris Shepherd's Georgia James Carved Roast Beef Sandwich with Wedge Slaw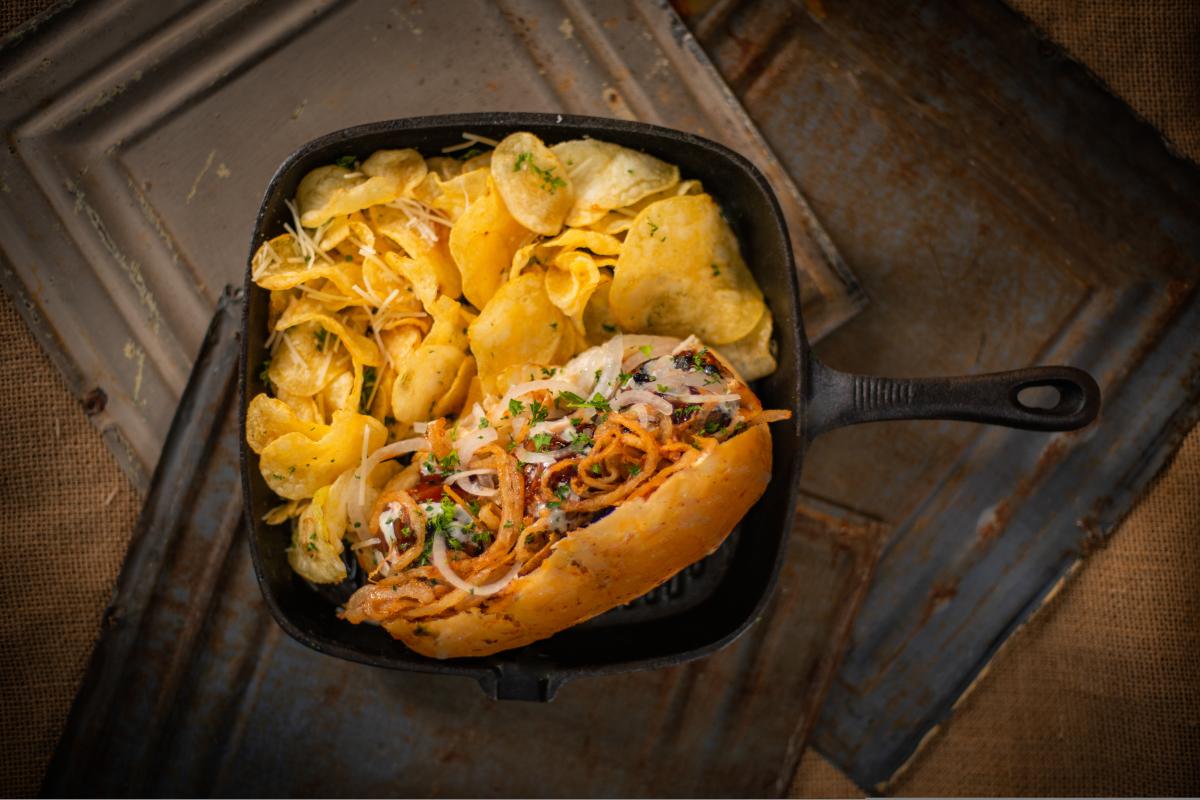 This tasty sandwich includes 44 Farms Beef, horseradish cream, pickled red onions, blue cheese, bacon, onion and tomatoes. The Wedge slaw is the perfect mix of salty and sweet and pairs perfectly with the sandwich.
(You can also check out the Texas Style Smoked Meatball Sub with Homemade Chips - pictured above - or the Texas Style Jalapeño Lobster Roll.)
Looking for a deal? The Texans will offer a game combo for $5 that includes choice of a drink along with nachos, a hot dog or popcorn. Head over to the Bud Light Plaza and pay $2.50 for a 12-ounce beer during pregame and $5 for domestic draft during the game.
New For Suites:
Korean Barbecue Eggroll Lettuce Wraps
These lettuce wraps include mint, cilantro, bean sprouts, pickled carrots with rice wine vinaigrette for dipping.
Quinoa Salad
Trying to stick to the diet? One healthy choice is the Quinoa salad with quinoa, roasted sweet potatoes, brussels sprouts and homemade lemon vinaigrette.
Lentil Salad
Another healthy pick is the Lentil Salad with lentils, baby kale, roasted peppers and Lemon Vinaigrette.
Crab Cake with Elote Corn
Fresh made crab cake with Elote corn is another favorite for fans. The Gulf Crab Cake includes sweet corn, peppers and pico.