More than 500,000 people are expected to pack downtown Houston and surrounding areas to celebrate Houston Pride 2018 on June 23rd. Are you one of them? We've got you covered! From brunch to dinner and drinks, we've got a few stops for you to hit up while you are in Downtown (or near) to refuel and keep the celebration going.  
We don't have to tell you Hamburger Mary's is THE place to visit to celebrate Pride. Hamburger Mary's is sponsoring the Grand Marshal reception where the past 40 years of Grand Marshals will be celebrated and honored. The restaurant is an open-air bar and grille serving a full menu of gourmet burgers, yummy apps, soups, salads and more along with an extensive bar menu featuring craft beers and cocktails. Check for "Dining with Divas" and "HamBingo Mary's" while you are in town.
Local Foods has quickly become a favorite on the Houston food scene. They have happy hour, brunch and dinner featuring all the freshest food available in the area. For folks in Downtown for Pride weekend, The Weekender menu includes small plates and shareables with harvest grain toasts and a selection of cocktails. Brunch plates are available until 3:00 pm for those of you who might need to sleep in.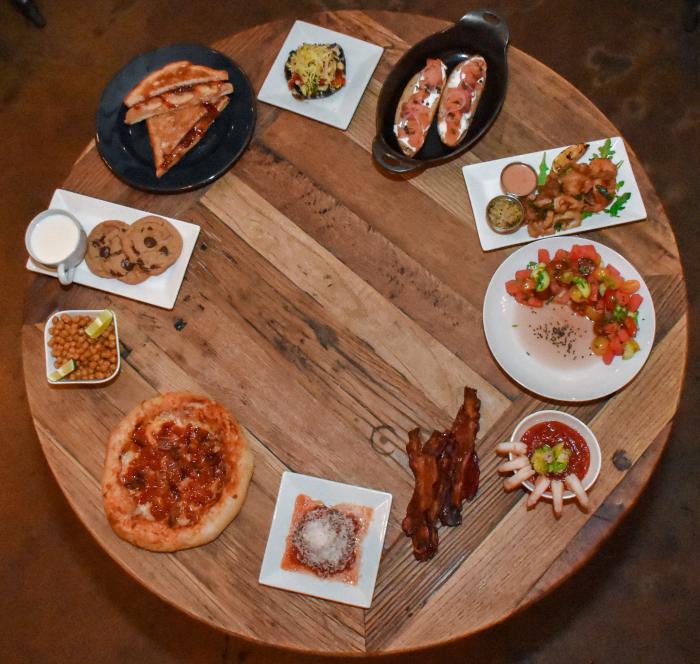 BirdDog Saint is Downtown's newest eatery and bar. The food menu serves everything from homemade pizza to salads, sandwiches, small plates, and entrees. They are making noise with their deviled eggs, bacon candy, wings, and stone pizza oven right behind the bar. BirdDog Saint offers a full bar with craft cocktails and 24 local draft beers on tap plus a huge second floor with a large lounge area and 60 foot patio that overlooks central station at Main.
MKT Bar (inside Phoenicia Specialty Foods)
In the heart of Downtown, MKT Bar is a global gastropub within walking distance of all Pride activities. They serve breakfast, late lunch, dinner and weekend brunch with plenty of cocktail options available. On Saturday, June 23rd enjoy Soul Sessions with DJ Tempty or swing by on Sunday for the Brunch Swing Rendezvous w/Danielle Reich. Snag free parking in One Park Place garage.
Phoenicia is a great place to stock up on snacks and drinks for the parade, but they also have something extra special planned for Pride weekend. They are making special Pride cookies and a six-layered rainbow cake. The cookies are almost too perfect to eat!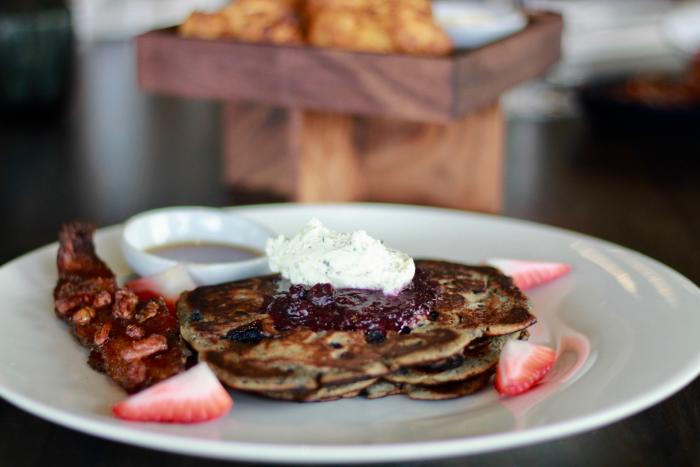 Photo by Victoria Christensen
Just a hop and skip from Downtown, (less than a mile) Poitín is a brand new full-service restaurant at Sawyer Yards from Irish restaurateur Ian Tucker. It celebrates the diversity of Houston as well as some of the global culinary locales. Dishes perfect for sharing with friends include the House Hummus, the three "Pick Ya Flavor" Pork Skins, Elote, and Gulf Oysters. Or, maybe try brunch? You can't pass up the Blueberriest Buttermilk Pancakes with Candied Bacon. Happy Hour Drink specials include $2 off all draft beers, $5 glasses of select wine, and three cocktails available for $7.
Tacodeli Houston is open from 8 AM - 3 PM on Saturdays and Sundays and serves its delectable breakfast tacos all day on the weekends! Located at 1902 Washington Avenue, Tacodeli is a short ride from downtown via either Washington or Memorial Drive. With spacious inside seating and additional outside accommodations on the covered patio, Tacodeli offers a menu that includes daily specials, vegetarian and seafood options, salads and more. There are dozens of taco options, like the "Cowboy" taco with dry-rubbed beef tenderloin, grilled corn, caramelized onion, roasted peppers, guacamole and queso fresco.
Other popular stops include: Batanga, Baba Yega, Barnaby's Cafe Montrose, Brasil, Canopy, Niko Niko's and Snooze
Drink Stops
Bayou & Bottle - Four Seasons Hotel Houston
Located inside the Four Seasons hotel in Downtown, Bayou and Bottle is like walking into a luxurious living room with friends. There are various spaces throughout the bar that makes for a "home-y" feeling in the middle of an upscale experience. They also have a Top Golf lounge area where you can play golf with friends. Stocked with more than 160 bourbons and whiskies, Bayou & Bottle is a bar destination complete with vintage barware and exquisite whiskey flights. (Happy Hour is from 7:00 - 9:00 pm each day.)
Opened in 2018, The Cottonmouth Club is a collaboration between Houston bar veteran Mike Raymond, international bar star Michael Neff and designer Greg Swanson. Open seven days a week from 4pm – 2am, The Cottonmouth Club is located in downtown Houston at 108 Main St. in the historic Brewster Building.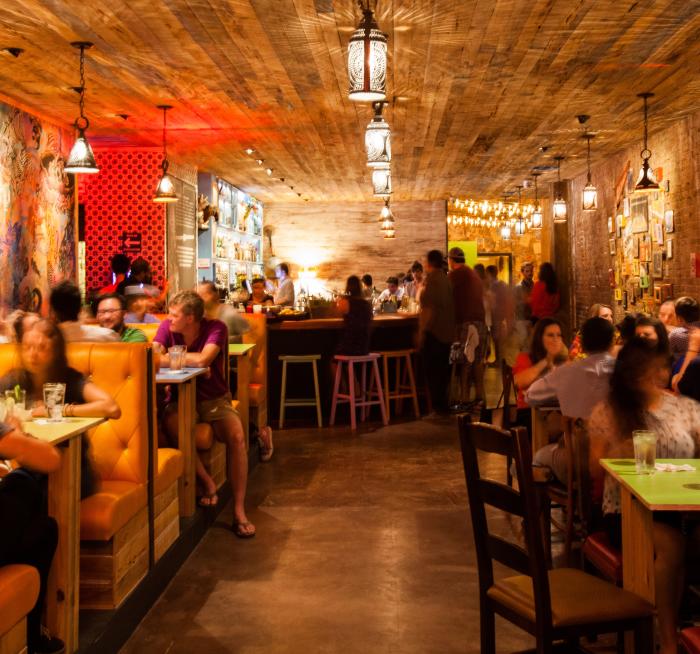 Other popular stops include: The Pastry War, JR's and Crocker Bar
Your Lyft Home
Lyft
Enjoy Houston PRIDE and everything it has to offer with LYFT! Offering 50% off June 23rd - PRIDE2018IAH - 50% off 1 ride, up to $5, to or from the parade. And make sure to stop by and visit Lyft at the parade! They will have special screen printed tote bags for the first 1,000 people.