Houston knows how to party, and one of the biggest parties of the year will take place June 22nd in downtown for the Pride Parade 2019. With more than 700,000 people expected to participate, the only thing more epic than our Pride Parade is the roster of restaurants and bars where you can grab a bite, get a drink and party all night long. We've got your cheat sheet on a few hot spots for you to visit while you're celebrating and having a good time.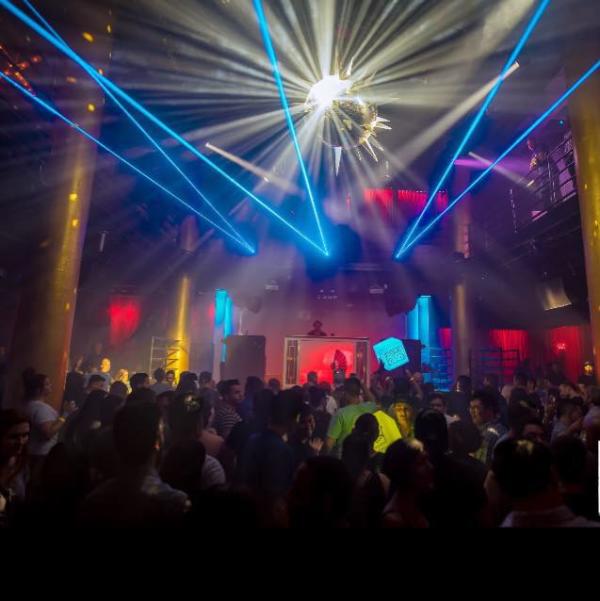 Rich's
The Pride Parade Official Afterparty is jumping off at the LGBT mega-club Rich's on Saturday, June 22nd. Enjoy great live music from Los Angeles DJ Roland Belmares and entertainment from your favorite drag performers. The party kicks off at 9 p.m., and tickets are $20.
Poitin
If you want to take things up a notch, Poitin is everything you want in a high-end restaurant that still knows how to have a good time. After you take in the gorgeous décor and upscale atmosphere, you can delight your taste buds with a few Southern-inspired dishes such as the shrimp and grits, buttermilk fried chicken and NOLA to Texas burger. Follow dinner with your choice of $2 draft beer, $5 glasses of wine or specialty cocktails for $7 (during happy hour).
Prohibition Supper Club and Bar
Don't even think of celebrating Pride weekend without making a stop at Prohibition Supper Club and Bar. Houston's resident burlesque destination is going "boylesque" with its show, Long Island Boys. The show boasts performers from around the world who will put on an acrobatic feast for your eyes while you enjoy dinner and drinks. You don't want to miss Prohibition's chargrilled oysters or one of its signature cocktails.
Riel
Located in the heart of Montrose, chef Ryan Lachaine's acclaimed restaurant is the perfect spot to enjoy some of Houston's best fare during Pride weekend. The menu features a mix of Gulf Coast- and Eastern European-inspired cuisine. Drink menu highlights include the So Fresh, So Clean (Vodka, Lime, Mint, Cucumber and Cava), Sittin' Sidewayz (Mezcal Cupreata, Dark Rum, Dry Curacao, Lime and Orgeat) and an impressive selection of wine and beer. Riel will also offer a specialty cocktail and Jell-O shots on the day of the parade.
Batanga
After the sun goes down, head over to Batanga to hang out on Houston's largest patio in downtown. Keep the party going with live music, great food and even better drinks. This Latin America-inspired tapas restaurant is perfect for sharing with friends after the parade. When you're done with dinner and drinks, hit the dance floor and show us your moves or learn some new footwork with the samba, salsa, bossa nova or cha cha.
Local Foods
If you want to keep things light, but still delicious, Local Foods is your spot. If you're going to hang around Downtown all day, they offer breakfast, brunch, happy hour and dinner, with fresh selections and dishes you can share with friends. Check out the popular Weekender menu, which includes an offering of cocktails to tickle your fancy.
Sweets & Treats
Want to satisfy your sweet tooth during Pride weekend? Here are a few options:
Rainbow Churro Daddy – Red Circle Ice Cream
Pride Sprinkle Cupcake – Sprinkles Cupcakes
Fruity Pebbles Ice Cream Sandwich – Creamistry
Rainbow Layer Cake – Barnaby's
Rainbow Pride Shake – Shake Shack