Houston Art Car Experience
Car Art, Spread Apart
May 14 - 16 | 7 p.m. – 11 p.m.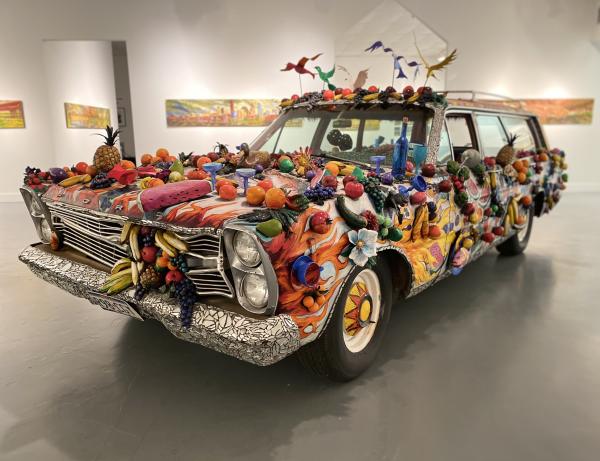 Photo by Dandee Danao
In 2020, the majority of events and festivals ceased to exist including Houston's annual Art Car Parade. Innovative thinking had to be implemented in order to bring back this classic celebration in a safe manner. This year, instead of a parade showcasing artistically built machines on Allen Parkway, The Orange Show Center For Visionary Art, the power behind the event, decided to bring the community to them.
This experience will take place on May 14-16 at Orange Show's sprawling 5-acre property located at 2334 Gulf Terminal Road, just south of Downtown Houston. Expect to see hand-painted cars, sculptors on wheels, and fully functioning wooden cars like the "Splinter" by Isaac Cohen. A new addition to the roster is the H-town favorite, SLAB's acronym for "slow, loud, and bangin."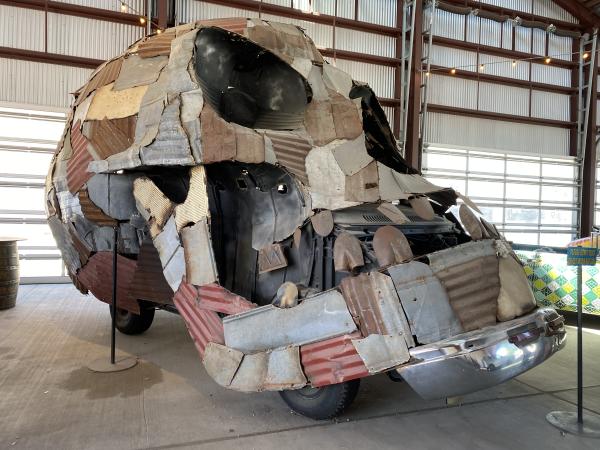 Photo by Dandee Danao
Rolling on elbow wheels, high-gloss candy paint, and over-the-top stereo systems, these customized classic cars have been heavily popularized by the underground car scene. Food, drinks, and merchandise will also be readily available. Tickets for the daytime show will cost $10 for adults and $5 for kids 12 and under, allowing admission for all three days.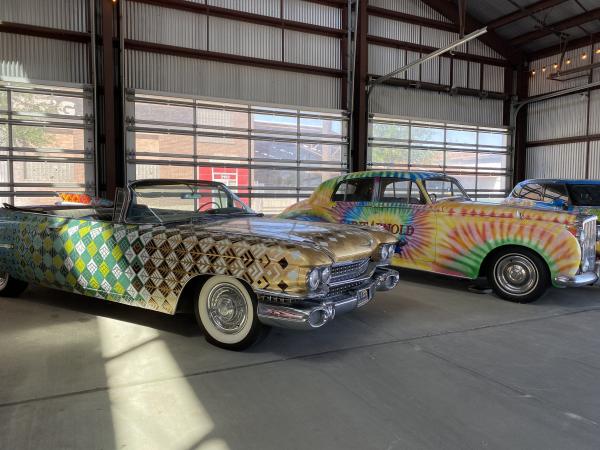 Photo by Dandee Danao
The experience will transform in the evening, mirroring the infamous Art Car Ball, complete with large-scale light displays and live music performances from our local celebrities will include The Suffers, Los Skarnales, Tomar & The FCs, and The Bayou City Funk. Quirky ensembles highly supported. The Houston Art Car Experience By Night tickets start at $40 and can be purchased tickets start at $40 and can be purchased here.