Memorial Day in Houston
This Memorial Day, we hope you'll find time to honor the men and women who have given their lives while serving our country. As with most holidays, Houstonians are great at celebrating and enjoying the day off. As the unofficial start of summer, Memorial Day is filled with good bar-b-que, finding the nearest body of water for swimming and soaking in the sun. In and around Houston, there are plenty of opportunities to celebrate. Whether you're visiting Houston for a long weekend or enjoying a "staycation," there's an event for everyone.
Sunday, May 28, 2022
Over 50 different food vendors from Houston, Austin, and other surrounding cities will be in Midtown Park this Memorial Day Weekend. Everything from Tacos to Gumbo to Ice Cream to Vegan Burgers to BBQ will be available for you to snack and munch on along with live music.
Sunday, May 28, 2022
Come enjoy live Zydeco music, food, drinks and a good time at the Jumbo Zydeco Soul Festival to kick off the Memorial Day Weekend!
Friday, May 27, 2022
Salute those who served this Memorial Day Weekend by attending a special presentation of patriotic music presented by the Monarch Chamber Players, an ensemble of top classical musicians committed to keeping live music alive. Bring a chair or blanket to Peggy Shiffick Park from 7 - 8 pm and enjoy the music.
Monday, May 30, 2022
Museum tours, photos with troopers and, of course, BBQ, will all be available at the Memorial Day Festival at the Buffalo Soldiers National Museum.
Saturday, May 28, 2022
Spend the afternoon with good food and drink, games, music and shopping at this celebration! 
Saturday, May 28, 2022
Dress up in your most patriotic gear and hop around Midtown. This pub crawl begins at 2 pm at Barkley's. Enjoy drink specials and a raffle at FAO, 77 Degrees, Wonderbar, Unicorn, Electric, and Dogwood.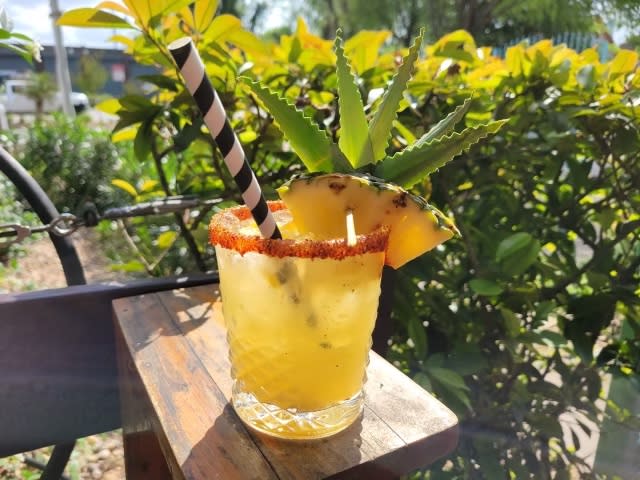 Memorial Day at Ninfa's

In honor of the long weekend, Ninfa's is bringing back his popular Piña-mezcalita, an exclusive new cocktail that combines Damiana Herb Liqueur, Ilegal Mezcal Joven, Chile Poblano Liqueur, fresh roasted pineapple chunks, pineapple juice, lime juice, agave syrup, chamoy, and a tajin rim, for $13.