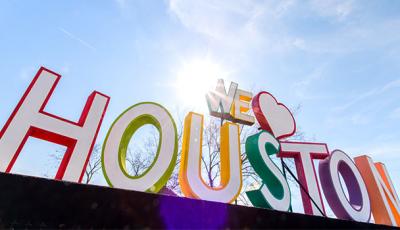 Thank you for your entries and votes!

All five winners have been selected and awarded their prizes. Congratulations to:
Reggie Dominique
Angelica Nava
Zachary Abella
Oscar Garza
Anthony Scott
Check back with VisitHouston.com for future contests and promotions.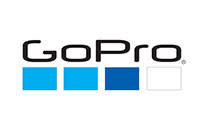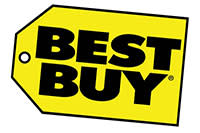 Terms & Conditions - My Houston Win a GoPro® Challenge
My Houston Win a GoPro® Challenge
OFFICIAL RULES
NO PURCHASE IS NECESSARY TO ENTER OR WIN THIS CONTEST. A PURCHASE DOES NOT INCREASE YOUR CHANCES OF WINNING. VOID OUTSIDE OF THE PROMOTION AREA AND WHERE PROHIBITED OR RESTRICTED BY LAW.
ELIGIBILITY: The My Houston Win a GoPro® Challenge (the "Contest") is open to individuals who, as of the entry date, (i) are legal residents of Texas or Louisiana (the "Promotion Area"); (ii) are at least eighteen (18) years of age; (iii) have a valid, non-private Facebook, Twitter or Instagram account; and (iv) have a valid email address. Entrants are eligible to win one prize only from Sponsor during any six-month period. Employees, officers and directors of Houston First Corporation; Greater Houston Convention & Visitor's Bureau; Graham Media Group, d/b/a KPRC-TV; Pink Metrics, Inc. d/b/a CrowdRiff; GoPro, Inc.; Best Buy Co. Inc.; (collectively, the "Contest Parties") and their immediate family members (i.e., their spouse, parents, stepparents, children, stepchildren, siblings, and grandparents, regardless of where they reside), or individuals living in the same household as such individuals, regardless of relation, are not eligible to enter or win this Contest.
SPONSOR: Houston First Corporation, 1331 Lamar St., Ste. 700 Houston, Texas 77010. This Contest is in no way sponsored, endorsed, administered by, or associated with Facebook, Twitter or Instagram. Entrants acknowledge and agree that Graham Media Group, d/b/a KPRC-TV is a promotional partner only.
PROMOTION PERIOD: This Contest begins on June 15, 2015 at approximately 8:00 a.m. CST and will end on July 5, 2015 at approximately 5:00 p.m. CST (the "Promotion Period"). Sponsor's computer shall be the official timekeeper for purposes of this Contest.
HOW TO ENTER: During the Promotion Period, create an original video clip (15 seconds or less in duration) showing what "My Houston" means to you (the "Video"). Upload your Video using your Facebook, Twitter or Instagram account tagged with the hashtag #MyHouston. Follow the link provided in the auto-response; complete and submit the official entry form. Limit one (1) entry per individual. Depending on the manner of entry, Facebook Terms and Policies (https://www.facebook.com/policies), Twitter Terms (https://twitter.com/tos), and/or Instagram Terms of Use (https://instagram.com/about/legal/terms/) shall apply as if set forth herein in full. Questions, comments or complaints regarding this Contest must be directed to Sponsor and not Facebook, Twitter or Instagram. Should a dispute arise as to the identity of an entrant, then the person named as the authorized account holder used to enter shall be deemed the entrant. If multiple names are listed on the account, then the first name listed shall be considered the entrant. Any attempt to submit more than the stated number of entries by using multiple/different email addresses, identities, registrations, logins, or any other methods shall void all entries by entrant. Any entry submitted with the use of a script, macro or other mechanical or automated device or means will be void. Odds of winning depend on the number of eligible entries received during the Promotion Period.
CONTENT REQUIREMENTS: By entering this Contest, each entrant represents and warrants to the Contest Parties that their Video (i) is an original work, created solely by the entrant, over which entrant has all necessary rights, title and interest, including copyright; (ii) does not infringe upon the intellectual property rights, or defame or invade the publicity or privacy rights, of any third parties; (iii) does not use, and is not confusingly or deceptively similar to, brands, trade names, trademarks or logos of any third parties; (iv) is suitable for the purposes of this Contest and appropriate for family audiences; and (v) has not been published previously or submitted in any other contest, sweepstakes or competition.
GRANT OF LICENSE: By entering this Contest, entrant grants to each of the Contest Parties an irrevocable, royalty-free, non-exclusive license to broadcast, publish, display, reproduce, modify, edit, or otherwise use their Video, in whole or in part, in any form, media or medium, in perpetuity throughout the universe, for any purpose arising out of or related to the advertisement or promotion of this Contest or marketing of the My Houston brand in any manner. Entrant waives any moral rights in and to their Video in favor of the Contest Parties.
JUDGING: On or about July 7, 2015, Videos entered by eligible entrants in the manner set forth above will be evaluated by a Sponsor-appointed panel based on the following criteria, in equal measure: Creativity and originality; relevance and My Houston brand consistency; and overall aesthetic appeal. All decisions are final and binding.
PRIZES: Subject to the terms and conditions of these Official Rules, the five (5) top-scoring entrants of this Contest will be awarded a GoPro® high-definition camcorder. The approximate retail value of each prize is $250.00. Sponsor is not responsible for any costs or fees incurred by prize winners due to acceptance or use of their prize. Prize winners shall be solely responsible for reporting and payment of any federal, state and/or local income taxes incurred in association with acceptance of their prize. Prizes are non-transferrable and must be accepted as awarded on as "AS IS" basis, with no warranty, representation or guarantee, express or implied, made by Sponsor or for which Sponsor shall be liable. SPONSOR DISCLAIMS ANY WARRANTIES OF MERCHANTABILITY OR FITNESS FOR A PARTICULAR PURPOSE. No cash or other substitution shall be made, except by Sponsor, who reserves the right to substitute a prize with another prize (or component thereof, including cash) of equal or greater value if a prize is not available for any reason, as determined by Sponsor in its sole discretion. Each prize winner, by acceptance of their prize, grants to the Contest Parties the right to publicize such winner's name, city and state of residence, statements and/or likeness and prize information for advertising, promotional, trade, and/or any other purpose in any media or format now known or hereafter devised, in perpetuity throughout the universe, without limitation and without further compensation, consideration, permission, or notification to such prize winner.
NOTIFICATION: Each prize winner will be notified via the email address submitted at the time of entry (the "Notification") with instructions to contact a Sponsor representative within forty-eight (48) hours from the time of the Notification. Receipt of prize is contingent upon compliance with these Official Rules and completion and return of an Eligibility Certification and Release of Liability by the prize winner. If a prize winner does not timely respond to the Notification, fails to complete and return any required document hereunder, fails to comply with these Official Rules, or declines the prize for any reason, then a disqualification shall result, such prize shall be forfeited and, at the sole option of Sponsor, the next highest-ranked entrant may be awarded a prize. By entering this Contest, each entrant gives permission to be contacted by the Sponsor for purposes related to this Contest.
LIMITATION OF LIABILITY: Sponsor is not responsible for entries that are late, incomplete, illegible, corrupted, stolen, lost, or misdirected due to human or computer error. Sponsor is not responsible for printing or typographical errors in any Contest materials. Sponsor reserves the right, in its sole discretion, to terminate, modify or suspend this Contest if, in Sponsor's opinion, there is any suspected or actual evidence of electronic or non-electronic tampering with any aspect of this Contest, or if viruses, malicious code, unauthorized intervention, fraud, technical difficulties, or failures or any other kind or type beyond the reasonable control of Sponsor corrupt or affect the administration, security, fairness, integrity, or proper conduct of this Contest. BY ENTERING THIS CONTEST, EACH ENTRANT AGREES TO AND SHALL RELEASE, DEFEND, INDEMNIFY, AND HOLD HARMLESS THE CONTEST PARTIES, INCLUDING THEIR RESPECTIVE PARENTS, SUBSIDIARIES AND AFFILIATES, FROM AND AGAINST ANY AND ALL CLAIMS, LOSSES, DAMAGES, LIABILITIES, COSTS, AND EXPENSES RELATED TO ANY ACTUAL OR ALLEGED INJURY, DEATH, DAMAGE, OR OTHER LOSS TO PERSONS OR PROPERTY ARISING OUT OF OR SUSTAINED, DIRECTLY OR INDIRECTLY, DUE IN WHOLE OR IN PART TO PARTICIPATION IN THIS CONTEST AND/OR THE ACCEPTANCE, RECEIPT, USE, OR MISUSE OF ANY PRIZE. FURTHER, ENTRANTS AGREE TO AND SHALL RELEASE AND FOREVER DISCHARGE FACEBOOK INC.; TWITTER, INC.; AND INSTAGRAM, INC., INCLUDING THEIR RESPECTIVE PARENTS, SUBSIDIARIES AND AFFILIATES, FROM ANY ACTUAL OR ALLEGED LIABILITY ARISING OUT OF THIS CONTEST. Entrants acknowledge and agree that the foregoing release and indemnification obligations shall survive the expiration of the Promotion Period.
DISPUTES: Entrant agrees that any and all disputes, claims, demands, and causes of action arising out of or sustained in connection with this Contest, or any prize awarded thereunder, shall be resolved individually, without resort to any form of class action; any and all judgments and awards shall be limited to actual out-of-pocket costs incurred, but in no event include attorneys' fees; and under no circumstances will entrant be permitted to obtain (and entrant hereby waives all rights to assert or claim) awards for punitive, incidental or consequential damages. All issues and questions concerning the validity, interpretation and enforceability of these Official Rules, or the rights and obligations of entrant or Sponsor in connection with this Contest shall be governed by, and construed in accordance with, the laws of the State of Texas, without regard to any conflict of law provisions. Litigation in connection with this Agreement shall be in a court of competent jurisdiction in Harris County, Texas.
CONSTRUCTION: The invalidity or unenforceability of any provision of these Official Rules shall not affect the validity or enforceability of any other provision. If a provision is determined to be invalid, illegal or otherwise unenforceable, then these Official Rules shall be construed in accordance with their terms as if such provision were not contained herein. In the event of any discrepancy or inconsistency between disclosures or statements contained in any broadcast or publication (in any form, media or medium) related to this Contest, these Official Rules shall control, govern and prevail. These Official Rules cannot be modified or amended in any way except in a written document issued by Sponsor in accordance with applicable law.
ACCEPTANCE OF OFFICIAL RULES: By entering, each entrant fully, irrevocably and unconditionally accepts and agrees to be bound by these Official Rules and the decisions of Sponsor (including, by way of example and not limitation, decisions regarding eligibility of entries and entrants, the selection of winners, and the awarding of prizes), which shall be final and binding in all respects.
WINNER'S LIST/OFFICIAL RULES: To obtain the names of the prize winners for this Contest (available after June 24, 2015) or a copy of these Official Rules, send a self-addressed, stamped envelope (postmarked no later than July 31, 2015) to: Houston First Corporation, 1331 Lamar St., Ste. 700 Houston, Texas 77010. Please specify "Winner's List" or "Official Rules" on the outer envelope. Do not send entries by mail to this address.
NATURE OF SPONSOR'S BUSINESS: Promotion of conventions, meetings, tourism, and special events in Houston, Texas and surrounding region.