HOUSTON WEDDING VENUES
Saying 'I Do' to The Perfect Aesthetic
A wedding is often a reflection of the bride and groom's taste and style. With so many wedding and reception venues in Houston, how does a newly engaged couple narrow down the seemingly endless options? Whether you're more traditional, trendy, hip or DIY, there's a venue for every couple. Take a look at our list below for some top hotel, indoor and outdoor venues.
Romantic Escapes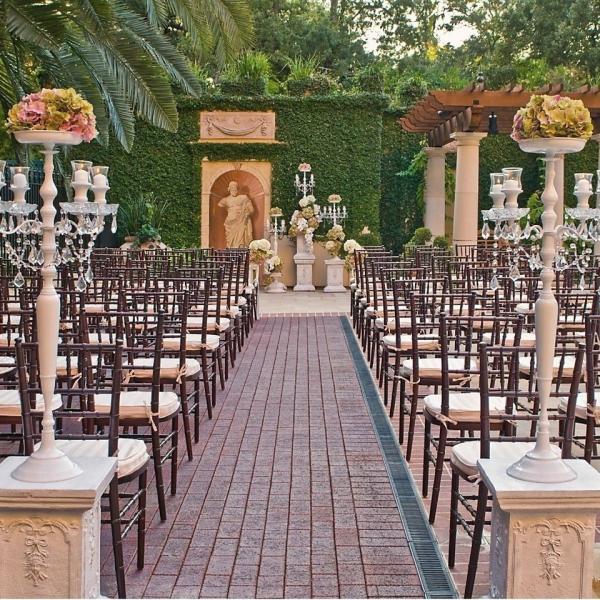 Courtesy of @hotelgranducahouston on Instagram
Looking for an intimate and romantic wedding receptions? May we suggest Hotel Granduca? The stunning 1,500 sq. ft. ballroom, Salone Rialto, accommodates up to 120 guests and takes its name from the famed Rialto Bridge in Venice, Italy. Now that's amoré! With hand-painted ceilings and a glass-enclosed atrium overlooking the hotel's lush courtyard, natural light is abundant. If you desire an outdoor venue, the Tuscan-inspired pool with its warm woods and lush greenery makes for a perfect spot. Lastly, Hotel Granduca has four additional rooms that can be transformed into a stunning and intimate ceremony or reception space.
---
Big-Time Blowout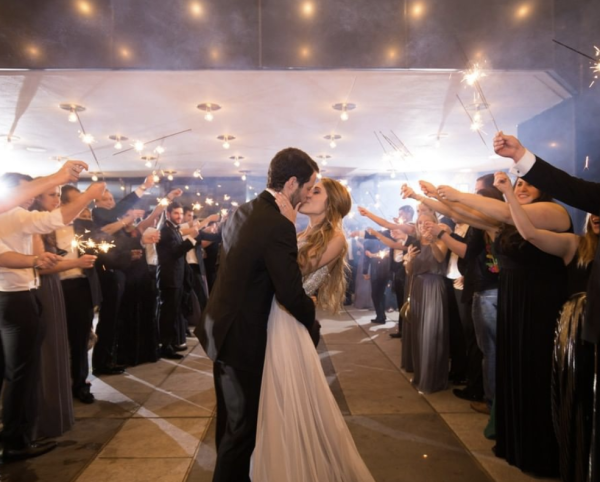 Courtesy of @fshouston on Instagram
Want a contemporary venue that can host up to 800 guests at a reception? Head to the uber-chic Four Seasons Houston. However, the Four Seasons doesn't just do big, they have plenty of space for smaller, more intimate gatherings as well. With 19 different rooms located on the hotel's property, you can truly create a custom wedding experience. There are a number of wedding packages including a beautifully coursed sit-down dinner or buffet style complete with carving stations. Bonus, each couple will have their own personal wedding planner to help personalize the celebration and make sure everything runs smoothly.
---
Eclectic and Elegant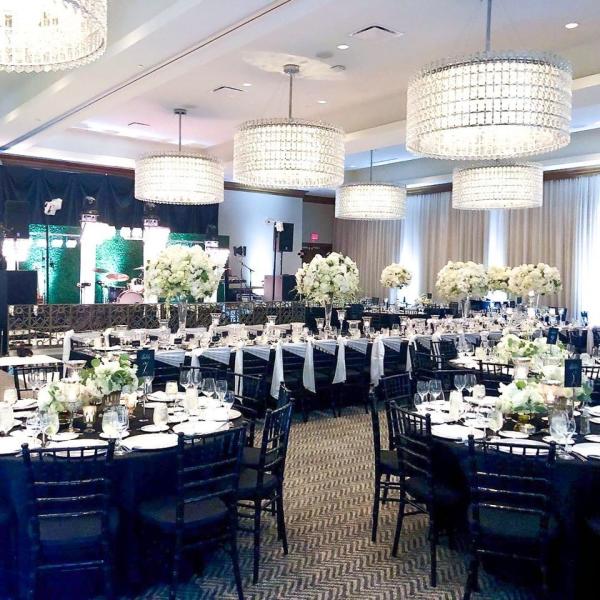 Courtesy of @majesticlinens on Instagram
Hotel Zaza is truly an iconic Houston location, now with two locations. Whether you're looking for sweeping Downtown views at Hotel Zaza Museum District or want a brand-new, state-of-the-art experience at Hotel Zaza Memorial, there are plenty of reception rooms to plan your big day. At the Museum District Zaza location, don't miss the stunning Grapevine room located on the 11th floor with floor-to-ceiling windows. For the Memorial Zaza, we suggest the lux Great Expectations ballroom with over 3,700 sq. ft. for an unforgettable large gathering. As Hotel Zaza is one of the premier boutique hotels in Houston, guests will love the eclectic mix of art and décor.
---
Curated Couples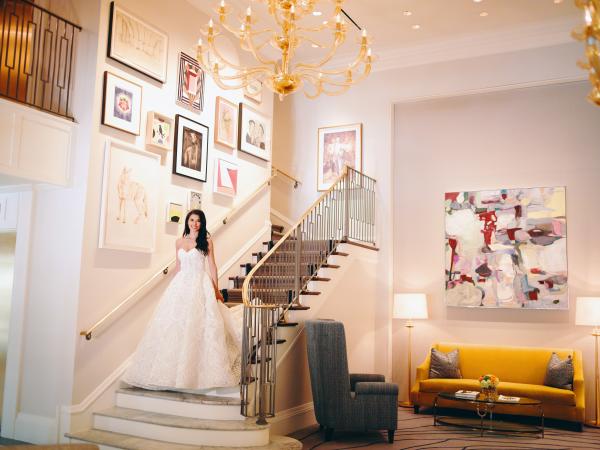 Courtesy of CivicPhotos
Should you choose Lancaster Hotel for your wedding or reception venue, wedding guests will include James Surls, Trenton Doyle Hancock, Mark Flood and Robert Rauschenberg. Okay, maybe these incredible artists won't be in attendance, but their artwork will be on display throughout the hotel. The Lancaster Collection of art includes over 200 pieces of Contemporary art by artists with strong ties to Texas. The broad variety of art in this collection is meant to be accessible and appreciated by all of the hotel's guests. Though the hotel itself is suited for small gatherings of up to 12 people, it is well within walking distance to additional venues and event spaces.
---
Extra, Extra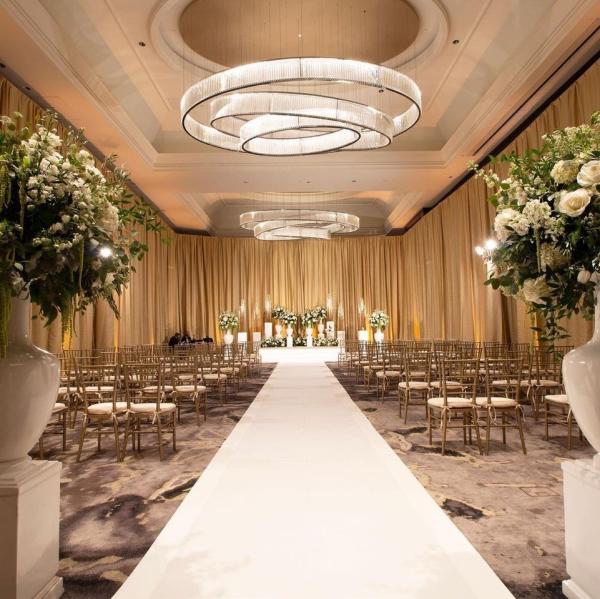 Courtesy of @alidabonphoto on Instagram
There is nothing wrong with being a little bit extra and The Post Oak Hotel is the perfect spot to realize your over-the-top wedding celebration. With 21 meeting, event and support spaces, brides and grooms will have their pick of amazing rooms that are elegant, expansive and perfectly appointed. The Post Oak also includes a beautiful bridal suite boasting a private outdoor terrace. Each Post Oak Hotel couple will also get to work with a dedicated planner for their special day. Plus, there are a number of on-site amenities include spa services, designer shopping, pool with cabanas, extensive wine selections and bonus, pet friendly.
---
Classically Corinthian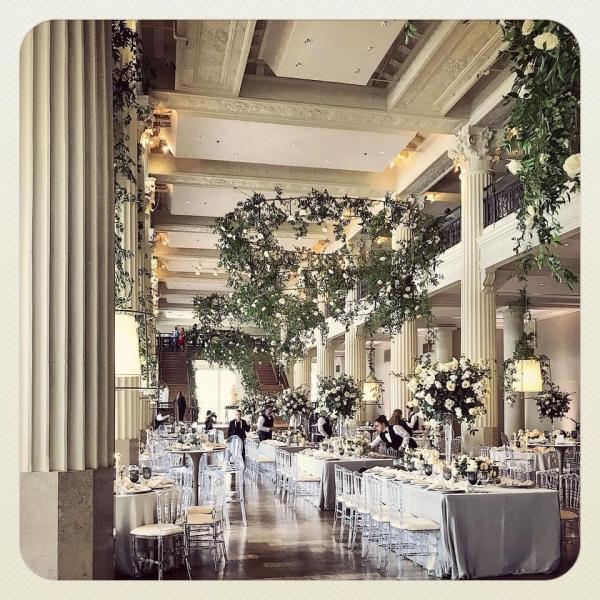 Courtesy of @thecorinthianhouston on Instagram
Perhaps one of the most storied wedding venues in H-Town is the Corinthian Houston. Completed in 1909, the venue is a majestic neo-classical treasure in the heart of Downtown. Further, the venue is recognized as one of the city's true architectural landmarks. The ambiance is truly out of a fairy tale, as The Grand Hall and surrounding Mezzanine level offer exquisite vistas; including a colonnade of 24 soaring Corinthian pillars, intricate marble floors and a stunning suspended bi-cameral staircase. Every inch of the venue is picture perfect, so couples will surely keep their photographer very busy.
---
Blank Space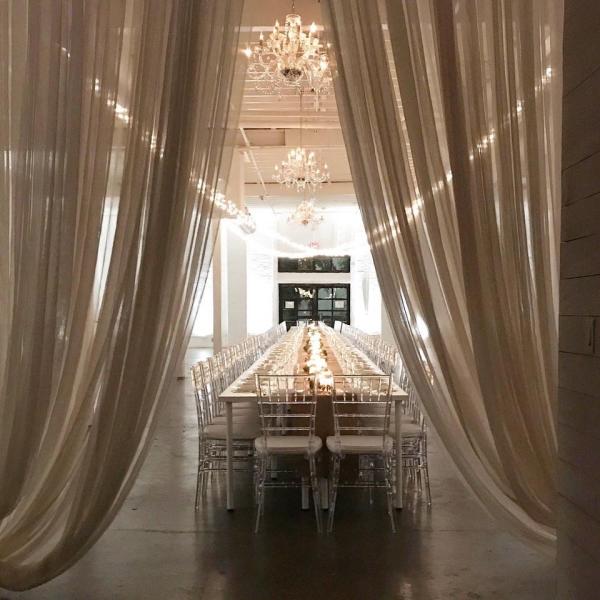 Courtesy of @thespacehtx on Instagram
White on white on white. The Space HTX is a blank canvas and we mean that in the most complimentary of ways. This urban-chic venue is in the heart of EADO, can host up to 300 people and has 5,000-sq. ft. of completely white industrial warehouse space. The vibe fuses raw material and contemporary design that can be easily transformed for any event. You can truly put your style on display by bringing in rentals to showcase your vision and put your style on display. Plus, guests will get to experience an unparalleled view of the Downtown Houston skyline.
---
Indoor and Outdoor Indecisiveness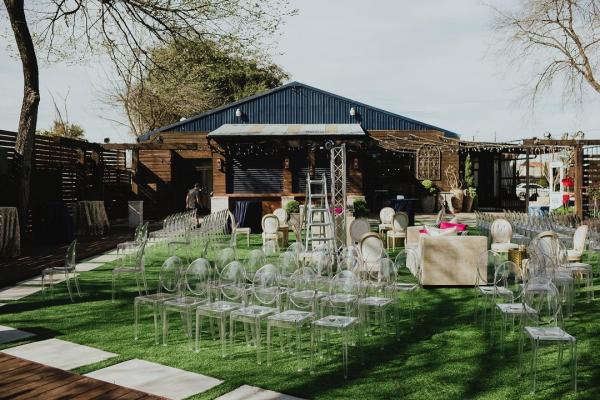 Courtesy of @theographics on Instagram
Indecisive couples rejoice! Can't decide whether you want an indoor or outdoor wedding and reception? Stop looking and just head to Hughes Manor. With space on the perfectly manicured garden, coupled with the manor, Hugh's can accommodate seated dinner for up to 232 people inside and 300 people outside. There is a myriad of ways to set up your celebration at Hughes no matter your preference. Hughes Manor also has its own on-site caterer, bridal suite, groom's suite and the décor is a beautiful mix of modern luxury and industrial-chic.
---
Historic Nuptials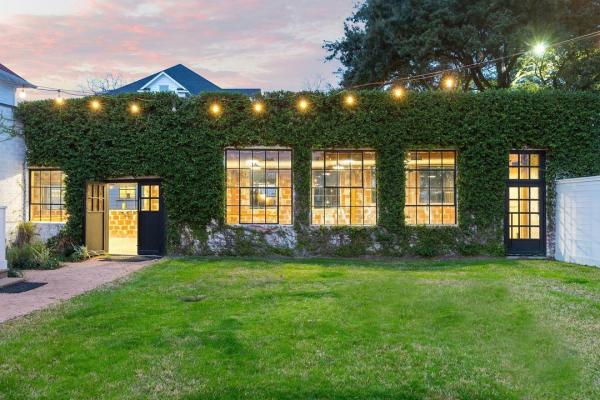 Courtesy of @heights.ironworks on Instagram
Head to the historic Houston Heights neighborhood for the perfect boutique venue, Heights Ironworks. Established in 1902 and home to an old iron and metal workshop, this venue was lovingly restored in 2019 by Heights residents, L.A. Bezanis and Dr. Maria Gomez. The venue is 2,200 sq. ft. featuring 14 ft. tile block and concrete walls that lead to exposed wood ceilings. There are also 12 sets of windows that allow for plenty of natural light. Further, the courtyard leading into the space is lined with string lights and has walls covered in beautiful ivy, an Instagram couple's dream backdrop. Plus, you can use the courtyard space for additional tents or a stage.
---
A Moveable Feast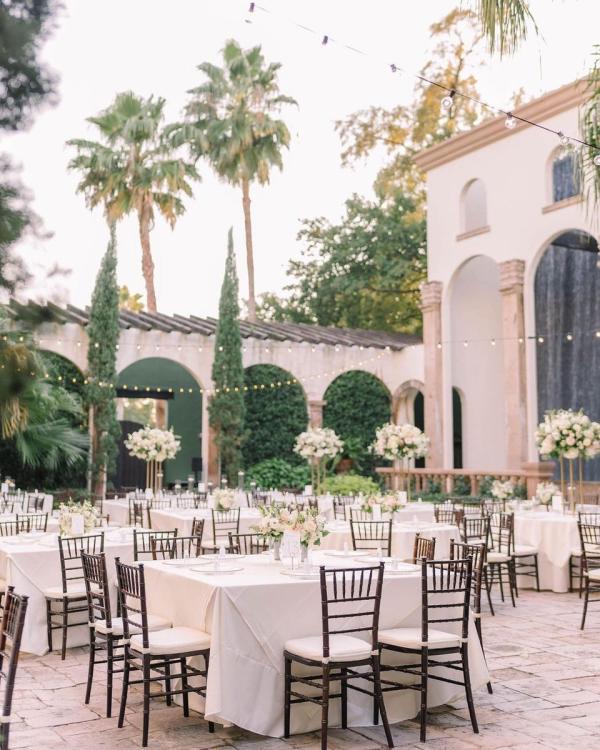 Courtesy of stephania_photo on Instagram
To ensure a perfect party flow, head to The Bell Tower on 34th. Every event at The Bell Tower is customized so that the space and happy couple's requests are maximized for comfort, fun and entertainment. Whether indoor, outdoor, formal, casual, day or evening, there are plenty of ways to accommodate every type of celebration, from small and intimate gatherings to formal parties. The venue boasts magnificent architecture inspired by and reminiscent of grand Italian villas and luxurious haciendas. Perhaps the most iconic on-site location is the cascading water wall. In grand style, there are also stylish ballrooms with dramatic staircases, elegantly appointed dressing rooms, private gardens with cool fountains and lush greenery, colorful built-in dance floor and accent lighting, high ceilings, giant chandeliers and so much more.