Austin may be the live music capital of the world, but Houston artists have a sound all their own. From blues to country music, Houston singers have serious soul. Catch some local favorites around Houston during these summer concerts in the area.
Thursday Nights
Deer Park's Concert in the Park
Jimmy Burke Activity Center
500 W 13th St, Deer Park, TX
June – August
7:00 p.m. 
Deer Park's Concert in the Park series kicks off with a special event at 6 p.m. on Friday, June 8 featuring musical guest Flashpoint, but the series will continue every Thursday evening at 7 p.m. for the next nine weeks.
Break up the week's monotony by catching live bands in a fun, family friendly atmosphere at no cost. The last concert of the season is on August 9, so you've got plenty of time to get in on the fun.
Friday Nights
Pearland Concerts in the Park
Southdown Park
2150 Countryplace Parkway, Pearland, TX
May – June
7:00  p.m. – 9:00 p.m.
These free, outdoor concerts are a favorite with families and feature a different music genre each week. Bring your own picnic basket or enjoy something tasty from the food vendors at the park. Lawn chairs and blankets are encouraged, but that doesn't mean you won't want to get up and dance!
Lake Jackson Concert Series
Lake Jackson Civic Center
333 Highway 332, Lake Jackson, TX
May – June
7:00 p.m. – 10:00 p.m.
Kick-off your weekends with the Lake Jackson Outdoor Concert Series in the Brazosport area. Rain or shine, these live shows are free to the public and always bring lively crowds. Don't forget your lawn chairs and refreshments to enjoy while you listen to bands like Intercoastal Pirates, Brazos Valley All Stars, The Slags, the Spinsations and the Rockafellas.
Saturday Nights
Galveston Movie & Music Nite on the Strand 
Saengerfest Park
2302 Strand St., Galveston, TX 
March - October 
6:00 p.m. – 9:00 p.m. 
From March through October, Movie & Music Nite treats you to movies on the first Saturday of the month and live music from some of the area's top bands on the second Saturday of each month. Not only do you get to see great movies like Dolphin Tale and It's A Wonderful Life, you can also hear dynamic bands like Campfire Soul in the great outdoors. Movies start after dusk and music performances start at 6 p.m.
Waterway Nights
Waterway Square
31 Waterway Square Place, The Woodlands, TX 
May – June
6:30 p.m. – 8:30 p.m.
Sit at a restaurant patio along The Woodlands Waterway and enjoy the concerts from afar or pick up a Grimaldi's Pizza to go and watch performers take the stage every Saturday night this summer. Bring along your blankets, lawn chairs, coolers or even pets! Waterway Nights features local artists like Russell Boyd, The Blue Grooves and Sugar Joiko.
Other Notable Shows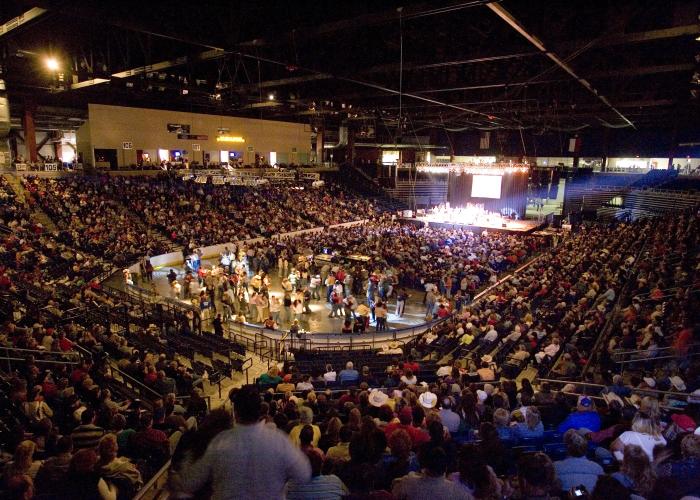 While these shows may not be free, Beaumont's summer line-up of concerts brings big names from jazz to country to southeast Texas, where they share their sound with audiences at a variety of venues. Check out the full schedule here.
John Wolfe at Dixie Dance Hall - May 5 starting at 9 p.m.
Marty Haggard at Jefferson Theatre - May 12 starting at 6 p.m.
Koe Wetzel at Dixie Dance Hall - May 12 starting at 8 p.m.
Stoney LaRue at Backyard Dance Hall - June 22 starting at 7 p.m.
Tomball's Oiltown Jamboree features live old-timey music on May 27 from 1 p.m. to 5 p.m. at the Historic 1907 Depot. Celebrate Tomball's '33 Oil Gusher with a model car show, county fair games, festival food and more!
For more events happening outside of Houston this summer, click here.