It's the most wonderful time of the year for celebrating fall and all things pumpkin! Start your Fall Bucket List now and check out these stops just a short drive from Houston. From playing in the snow to meeting a penguin, we've tracked down a few unique, must try items for you and your family to enjoy!
1. Take a haunted hay ride!
John Jay French Pumpkin Walk – October 20 
Walk through the lined walkway of decorated pumpkins, and go on a "haunted" tour of the 1845 French home in Beaumont where costumed actors portray departed French family members and interact with guests. There's also a haunted hay ride on the grounds and a pumpkin craft for the kids (while they last). 
2. Play with Bulls
Conroe Bull Mania – October 20
Nothing says Texas like a night full of action packed Bull Riding. Conroe Bull Mania is back again this year with another great event. This year is set to impress with great bulls matched up with super star riders!
3. See the Stars like never before
Fall Astronomy Day - October 27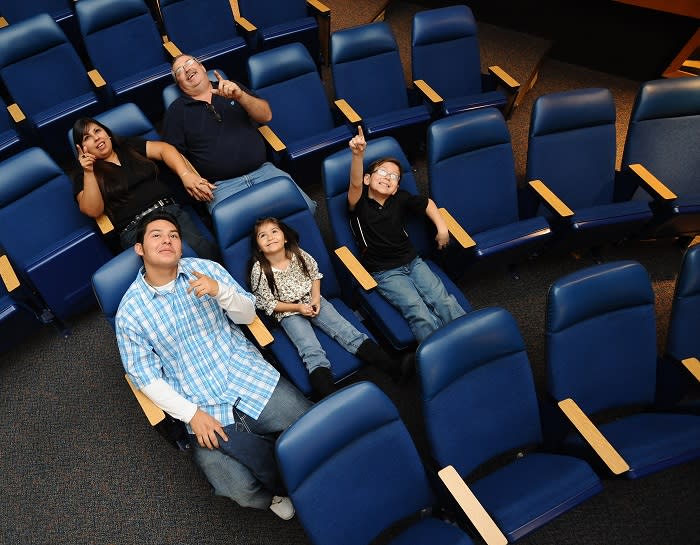 This evening of fun will include telescope viewing of fall celestial wonders, safe solar viewing, and hands-on demonstrations. High-powered telescopes will be set up on the grounds of The Center for Arts & Sciences in Clute along with volunteers to help identify what's in the sky. There will also be free planetarium shows every half hour. 
4. Search for Real fossils
Dinosaur Day – October 27 
This educational program at the Texas Energy Museum in Beaumont features outdoor activities for children to learn about dinosaurs and how fossils are found and studied. Activities include talks by professional "dinosaur hunters," making huge papier-mâché dinosaurs, searching for real fossils and hands-on, creative activities. 
5. Watch Awesome Kite Flying Tricks
Treasures by the Sea & Kite Fly-By Show - November 3
Hand-thrown pottery, mosaics, jewelry (including pieces made with sea glass found at Surfside Beach), handmade soaps, antiques, collectibles, local honey, and much more will be featured at this unique market. The Surfside Kite Flyers Club will entertain with kite flying demonstrations all day. This is a fundraiser to benefit dune and beach restoration. 
6. Play in Snow!
Festival of Lights - November 17
Kick-off the holiday season with the annual Festival of Lights at the Lake Jackson Civic Center. Everyone can enjoy the carnival, games, Snow Land, and more! The highlight of the festival begins at dark - the lighted parade and with Old St. Nick.
7. Live like a Medieval Lord or Lady
Texas Renaissance Festival – weekends Sept 29th – Nov 25th 
Experience the Texas Renaissance Festival like never before. Conroe is proud to be the Royal Destination Partner of the 2018 Texas Renaissance Festival. Book your hotel and shuttle from Conroe to the festival where you can enjoy food, dancing, games and other activities. Learn more here. 
8. Meet a Penguin
Ghostly Gardens - October 28th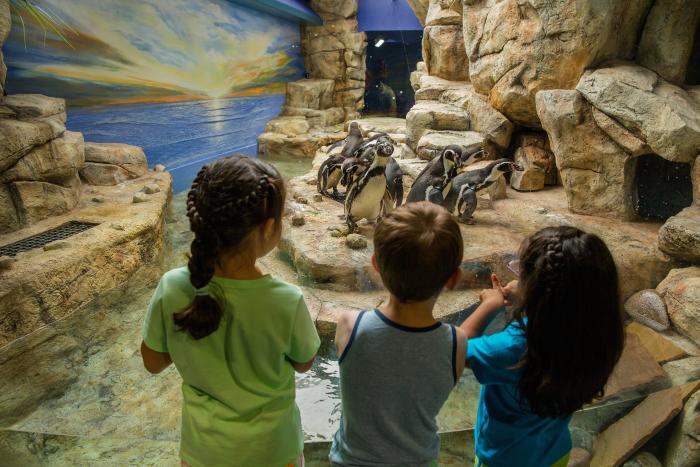 It's a family affair with the annual Ghostly Gardens celebration at Moody Gardens in Galveston! Children and their families can participate in free trick-or-treating, creepy crafts, face-painting and other fun activities from 2 pm to 4 pm. Families with a member in costume will receive $5 admission to the Rainforest Pyramid, SpongeBob SubPants Adventure, Discovery Museum, MG 3D Theater, 4D Theater and Colonel Paddlewheel per person.
9. Celebrate Christmas Early
Dickens on The Strand - November 30 – December 2
The annual holiday street festival, based on 19th-century Victorian London, features parades, non-stop entertainment on six stages, strolling carolers, roving musicians, bagpipers, jugglers and a host of other entertainers. Costumed vendors peddle their wares from street stalls and rolling carts laden with holiday food and drink, Victorian-inspired crafts, clothing, jewelry, holiday decorations and gift items.
10. Catch up with the birds, flying in for fall migration
Fall Migration - November
Warblers and more hit Sabine Woods, the famous chenier ridge in Port Arthur that draws birders from around the world. Find the feathers through November for a best look at these passers-through. Beginners and experts will enjoy these colorful visitors.  
Need more ideas? Check here for a list of even more Fall Events going on outside of Houston.