Shh… you hear that? It's the sound of you ignoring all your worries and spending a quiet day on the water. If you need more convincing than that, here are three fishing holes a short drive away from Houston that deliver big in the peace department (and the fish department).
Nestled among 4 different saltwater bays that feed into Galveston Bay, Cedar Bayou and Goose Creek wind through Baytown and provide a prime place for freshwater fishing. Need to stock up before you head out? We recommend Thompson's Fish Camp, which is the longest operating private pay boat ramp. For a small fee, you can launch your boat, pick up fresh live bait and grab some drinks before you set sail.
A few free spots to scope out: Bayland Marina, Roseland Park, Eddie V. Gray Wetlands Center
With a lighted gulf fishing pier, Quintana Beach County Park is where serious fishermen aim to catch snapper, cobia, drum and mackerel. The park also has jetty access for sea trout and sheepshead as well as wade fishing in the surf where casters can catch trout, redfish and cobia. Restrooms and showers are available, but don't forget cash – the park has a $5 parking fee.
Other spots include: Surfside Jetty County Park and Christmas Bay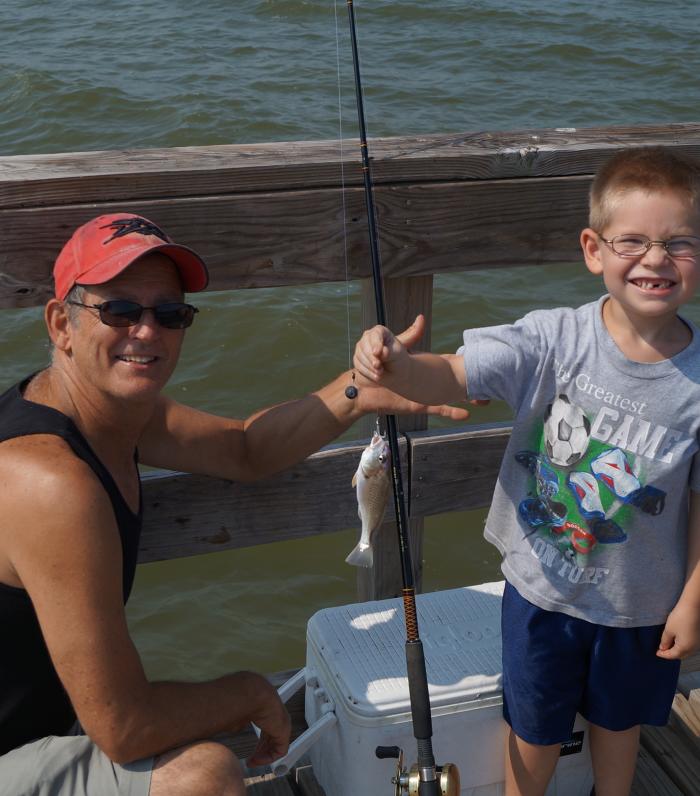 With a 1,000 foot long fishing pier along 52 acres, Pine Gully Park is the perfect place to set up camp for the day. Bring your family along to enjoy the natural playground complete with zip line, serpent mound, tree forts and swings plus a 6 mile trail loop. Admission charges vary for weekdays, weekends and holidays.
Clear Lake Park along NASA Road 1 features great amenities at no cost to park, boat launch or use the fishing pier. The playgrounds, spray park and BBQ pits are sure to turn your day away into a family adventure.
Other spots include: Bay Area Park, Lake Nassau Park, Founders Park, Heritage Park
For more information about Outdoor activities outside of Houston, click here.