Outdoor Experiences
Warm summers followed by mild weather in the fall and winter months make Houston and its surrounding areas perfect to get outside year-round. If you like to be on the water, are hoping to take a hike or just want to experience wildlife, your next adventure in the great outdoors is just a day trip away.
Nature in action
Head to Gator Country, an alligator theme park in Beaumont, to see the lifespan of an alligator and get up close and personal with nature's wild. With hands-on activities like holding baby gators to helping feed them, the whole family will find something to enjoy. Gator Country has over 585 alligators and four species of crocodiles along with caimans, alligator snapping turtles, snakes and other reptiles. It is also home to two of the largest alligators in captivity in Texas, Big Tex and Big Al. 

Experience animals from across the globe in Alvin. Bayou Wildlife Park is an exotic animal paradise that is home to over 60 species of wildlife and more than 500 animals and birds. Visitors are driven through 86 acres of natural habitat via guided tram tour. If you're one of the lucky passengers to hold a food bucket, you could experience an up-close encounter with a camel or antelope. Be on the lookout for some of the endangered species in the park, such as the ring tail lemur, white rhino and addax.
Cool off on the water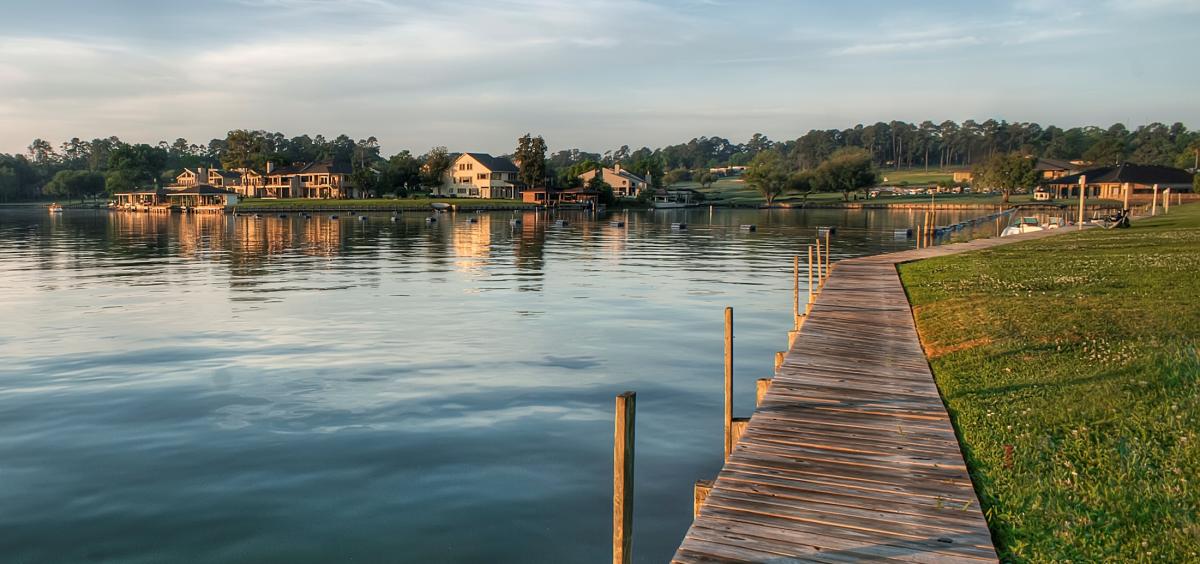 Lake Conroe is a scenic 22,000-acre lake in Conroe bordered by the Sam Houston National Forest and the W. Goodrich Jones State Forest making it rich with greenery and wildlife. Historically heralded as a fisherman's paradise, Lake Conroe is home to largemouth Bass, bluegill, channel catfish and white and hybrid striped bass. If you're not a fisherman, enjoy swimming in the lake, boating or even kayaking along the water's edge. For more activities you can enjoy on Lake Conroe, check out our blog.

Escape the heat in Pirates Bay in Baytown. The large and colorful pirate-themed water play center features a large dumping bucket and a fabulous array of spray nozzles, tot slides and water guns, as well as a 671-foot long lazy river and two large slide towers. Perfect for visitors escaping the hot Houston summer, this park fills up fast, so make sure you come early! Pirates Bay is only open for visitors during the summer season.
Take off on foot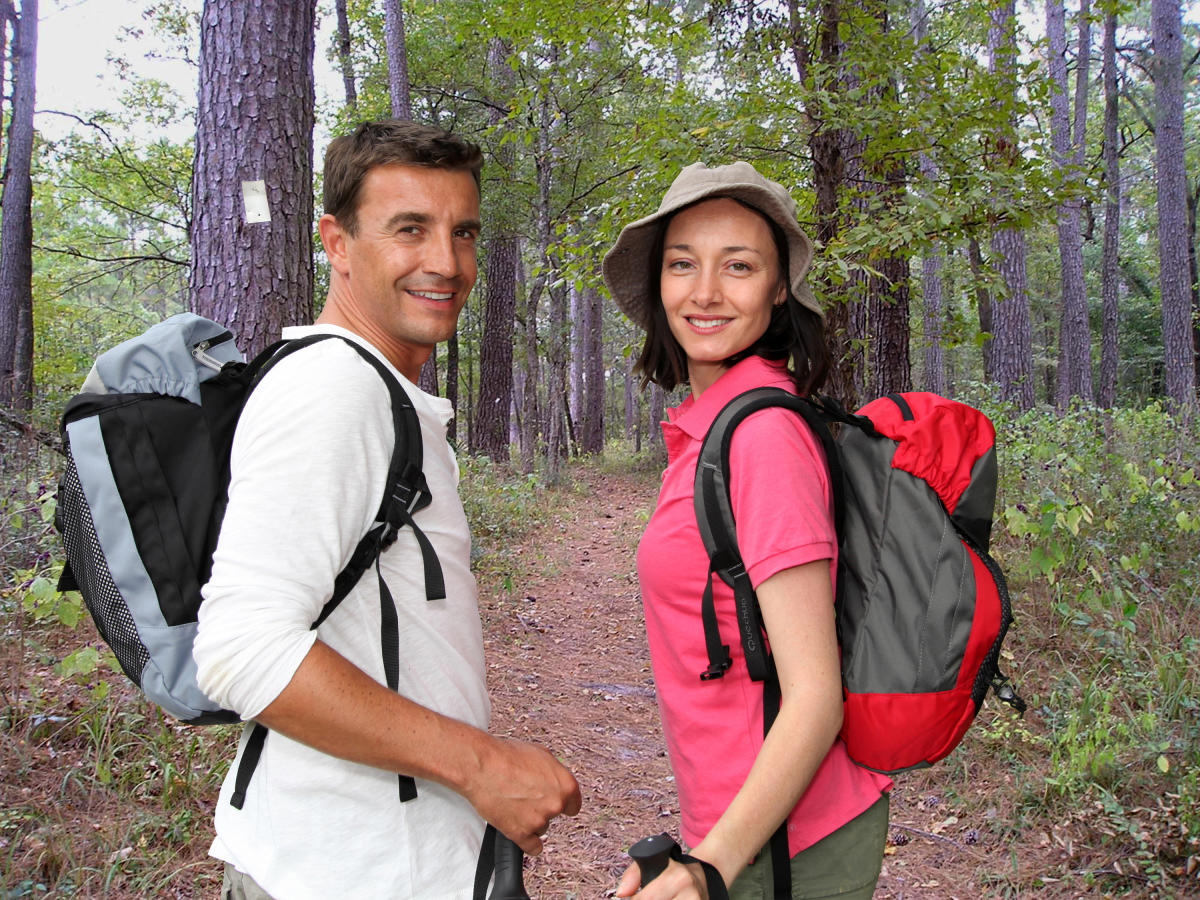 For long-distance hikers, The Lone Star Hiking Trail is the perfect fit as the only long-distance National Recreation Trail in the state. Located just north of Conroe, this 140-mile hiking trail travels through the Sam Houston National Forest. One of the trail's highlights is the Big Creek Scenic Area in the eastern portion of the forest, where the path is laced with gently flowing streams and sprinkled with springtime flowers. With seemingly endless views of forests, this trail is a paradise for tree-lovers year around.
Huntsville State Park lies in the piney woods of the Sam Houston National Forest, near the western edge of the Southern Pine Belt in Huntsville. The heavily-wooded park, dominated by loblolly and shortleaf pines typical of the East Texas Pine Belt, surrounds the 210-acre Lake Raven and provides attractive camping and picnic areas. Lake Raven, fed by three major creeks, offers fishing for crappie, perch, catfish, and bass. Hiking trails have been constructed so that wildlife and birds can be observed in a natural setting.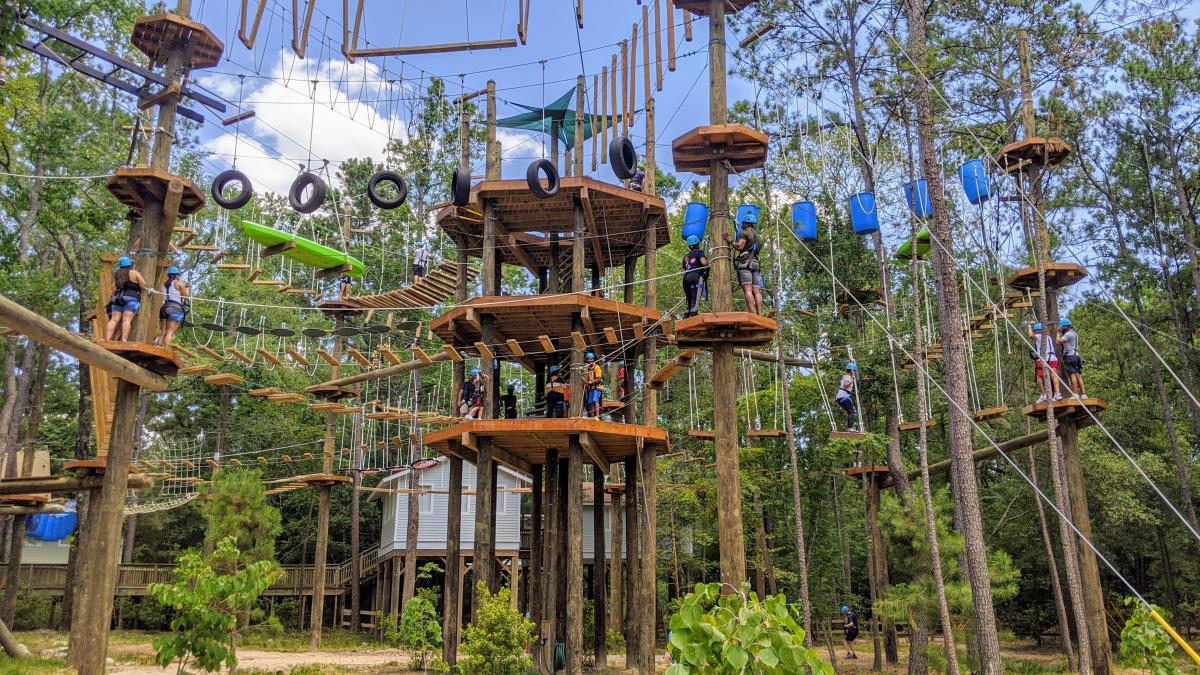 The Woodlands is truly an oasis for outdoor and nature lovers and there are many opportunities to get outside, soak up some sun and breathe in the crisp air. The Township has more than 200 miles of hike and bike trails and 140 parks for you to enjoy— a great way to see the woods and waterways. 
For more experiences like Birding, Beaches and more click here.