HOUSTON (Jan. 27, 2014) - Houston knows how to make waves in the art world. Renowned institutions such as the Menil Collection and the Houston Grand Opera have made the Bayou City a destination for art lovers around the globe.

In fact, Houston is one of only a handful of U.S. cities with professional resident companies in opera, ballet, music and theater. And with major upcoming U.S. premieres and new developments in the performing arts community, 2014 promises to keep Houston's art scene buzzing.

The Passenger - (Jan. 18 - Feb. 2.) - The Houston Grand Opera brings to its stage the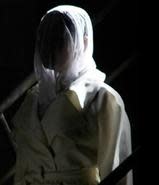 The Passenger
American premiere of the once-banned and seldom performed opera, The Passenger, which tells the story of a German woman dealing with her past as an SS officer during the Holocaust. Written first as a play by Auschwitz survivor Zofia Posmysz, The Passenger from Cabin 45 was later adapted into an opera by Mieczyslaw Weinberg and Alexander Medvedev.

On the heels of its premier, The Passenger will debut in New York for the 2014 Lincoln Center Festival at the Park Avenue Armory on July 10, 12 and 13. The performances will mark the first time an American Opera Company has toured to New York City since the Festival's inaugural year in 1996.

Houston Grand Opera is the only opera company in the world to win a Tony, two Grammy and two Emmy Awards.

Rene Magritte - (Feb. 14 - June 1) - The single largest collection  of work by artist Rene Magritte will soon debut in Houston at The Menil Collection thanks to joint efforts by the Menil Collection, the Art Institute of Chicago, and the Museum of Modern Art (where the exhibition opened). The main instillation, Margritte: The Mystery of the Ordinary (1926-1938) will be on view February 14 to June 1. Exclusive to The Menil, the exhibit will also include Magritte: Memories of a Voyage, a new installation of the artist's late work on display through July 13, and a symposium Beyond the Image, Beneath the Paint on March 1 led by Sarah Whitfield, co-author of the Magritte catalogue raisonne, as well as curators and conservators.

The Magna Carta - (Feb. 14 - August 17) - Find art in the law when viewing an original edition of the Magna Carta. The historic document is the only known example of the King's Writ - a letter from King John to the Sheriff of Gloucester announcing the signing of the Magna Carta. This literary piece of art is considered Great Britain's most valuable export to the world and is headed to Houston for the first time from its home in Hereford Cathedral for an exhibition at the Houston Museum of Natural Science. The Magna Carta is a model upon which the United States Constitution was based and serves as the definitive document modeling basic civil liberties.

Aladdin - (Feb. 20 to March 2) - Aladdin is headed to the U.S. for the first time as a co-production between Birmingham Royal Ballet and the Houston Ballet Foundation. Originally created for the New National Ballet of Japan in Tokyo in 2008, the celebrated English choreographer David Bintley's Aladdin will take the stage in Houston to tell the magical story of love, trickery and triumph.

Following critically acclaimed appearances in the Chicago Dancing Festival, the Houston Ballet has also been invited to perform Aladdin at the Auditorium Theatre in Chicago in March 22 - 23, 2014.

The Houston Ballet, the fourth largest ballet company in the country, has been hailed by The New York Times as "...one of the nation's best ballet companies." The-Passenger

The Age of Impressionism - (Through March 23) - The acclaimed international tour of The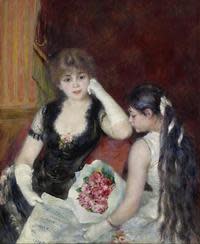 Age of Impressionism
Age of Impressionism: Great French Paintings from the Sterling and Francine Clark Art Institute concludes in Houston at the Museum of Fine Arts, Houston. Showcasing the Clark's renowned holdings of French Impressionist painting, this exhibition features 73 works of art by a stellar lineup that includes Edgar Degas, Édouard Manet, Claude Monet, Berthe Morisot, Camille Pissarro, Pierre-Auguste Renoir, and Alfred Sisley. Also represented are Pierre Bonnard, William-Adolphe Bouguereau, Jean-Baptiste-Camille Corot, Jean-Léon Gérôme, Jean-François Millet, and Henri de Toulouse-Lautrec.

The Clark launched the collection tour in 2011 at the Palazzo Reale in Milan, coinciding with a three-year expansion of the Clark's Williamstown, Massachusetts facility. The MFAH is only the second, and the final, U.S. museum to host the exhibition.

The Israel Philharmonic Orchestra - (March 27) - The Israel Philharmonic Orchestra returns to the Jones Hall after nearly 20 years. Founded in 1936, the Israel Philharmonic Orchestra is one of the country's oldest and most influential cultural institutions. Currently under the musical direction of Zubin Mehta and led by Principal Guest Conductor Gianandrea Noseda, the program will include Berlioz' Symphonie fantastique, Ravel's Mother Goose Suite, and Daphnis et Chloe: Suite No. 2. The philharmonic has performed twice before in Houston: in 1982 led by Conductor Leonard Bernstein and in 1993 led by Conductor Zubin Mehta.

Trenton Doyle Hancock - (April 26 - July 20) - Texas-raised Houston resident Trenton Doyle Hancock has made international waves in the contemporary art scene since emerging nearly two decades ago. Since then, he has received the Joyce Alexander Wein Artist Prize from the Studio Museum in Harlem and his exhibitions have been shown in nationally and internationally, including the 2000 and 2002 Whitney Biennials. Trenton Doyle Hancock: Skin & Bones, 20 Years of Drawing will debut at the Contemporary Arts Museum - Houston as the first in depth examination of Hancock's extensive body of work, from 1998 to 2014, recounting the saga of the Mounds, portraying birth, life, death and afterlife of fantastical creatures based on a complex fictional narrative.

Art in the Park - (Through 2014) - To celebrate Hermann Park's 100th anniversary in 2014,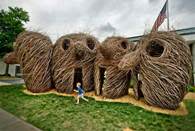 Art in the Park
the CentennialThe-Passenger Art Project, known as Art in the Park, was launched to display a series of contemporary art installations over the Park's 445 acres throughout 2014. The installations will present a diverse array of public art experiences to the 6 million-plus people who visit the park annually. Installations include a permanent commission by Houston artist Trenton Doyle Hancock as well as pieces by artists Patrick Dougherty, Orly Genger, Yvonne Domenge, Louise Borgeois, Sharon Engelstein and Ugo Rondinone.

Coming Soon
MATCH - (Breaking ground in 2014) - The Midtown Arts and Theater Center Houston (MATCH) will be Houston's exciting new destination for performing and visual arts. Located in Houston's Midtown neighborhood, the MATCH will welcome a broad spectrum of Houston's leading and emerging arts organizations.  The nearly 59,000 square foot facility will serve as a central hub artists as well as a visitor destination within the neighborhood. With a coffee and wine bar, rehearsal space and classrooms, box theater spaces, and gallery space, MATCH will help to shape the already vibrant Midtown neighborhood and help promote Houston as the cultural capital.
###

Contact: Public Relations Manager, Leah Fillion, LFillion@visithouston.com, (713) 437-5275
Sr. Public Relations Manager, A.J. Mistretta, AMistretta@visithouston.com, (713) 437-5206