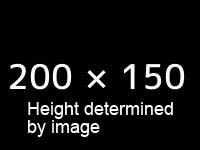 Don't forget to change this caption
Top Chef Texas has been shooting in San Antonio, Austin and Dallas and will being its 17-episode run on Nov. 2.

While Bravo will not be shooting any episodes in Houston, a Houston native, Sarah Grueneberg (who began her career at Brennan's of Houston and is now executive chef of Spiaggia in Chicago) will compete on the show.
In addition, the Greater Houston Convention and Visitors Bureau worked with Zen Film to create a special culinary My Houston TV spot, featuring celebrities like George Foreman, Jim Parsons, Lyle Lovett, Monica Pope and ZZ Top touting Houston's food scene. This 30-second spot will run during all 17 episodes in Dallas, Austin, San Antonio and El Paso and will also run in Chicago and DC during the first 8 episodes.
Click here or on the image above to view the TV spot.