Experience Houston for Less
There are so many things to do in Houston, but what if you're running low on cash?  Well, there's still a lot for you to do while you're here!  Houston delivers a hearty sampling of entertainment options for all budgets. Whether you take our suggestions below or build your own experiences a la carte, this value adds up.
You may also be interested in our insiders look Houston for Free.
All This For Only $25: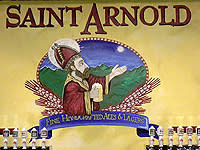 It's hard to beat Saturday afternoon tours at the Saint Arnold Brewery.For $10, fans receive a beer tasting glass from which they can enjoy Saint Arnold's 10 different beers—our money is on the Lawn Mower—and a tour of the facility.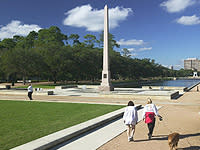 Hermann Park
On a nice day, head to one of the city's most popular places — Hermann Park.The 445-acre spot, bordered by the Museum District, features a golf course, zoo, Miller Outdoor Theatre and half-hour pedal boat rides on McGovern Lake for $11 for up to four people. For details, contact visitors services at (713) 526-2183.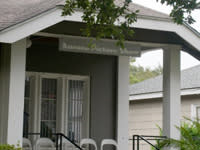 Visit the hippest cinema in H-Town. With screenings everywhere from rooftops to junkyards, Aurora Picture Show is Ground Zero for new media artists. Expect irreverent indie films like the recent Obama music video Change You Can Dance To and Toy Punks—a documentary on Japanese toys, fashion and punk rock. Admission for regular screenings is $6. Visit www.aurorapictureshow.org to view the event calendar.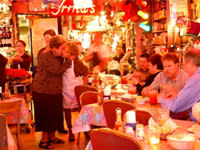 When life handed Irma Galvan lemons, she made the best darn lemonade in the city, which is why customers flock to Irma's Restaurant for a $4.99 freshly squeezed bottomless glass of legendary lemonade. Make plans to stop by during breakfast and lunch since Irma's is closed for dinner and on weekends.
All This For Only $50: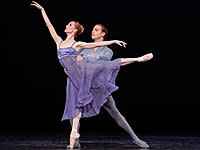 When in Houston, don't miss a performance by Houston Ballet — the fourth-largest professional ballet company in the United States. For $18, visitors can take in tutu-clad dancers from the orchestra side front section. Visit www.houstonballet.org for the performance schedule.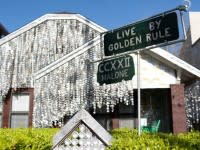 Tour the house that booze built. Covered in more than 50,000 empty beer cans, the Beer Can House is unlike anything you've ever seen. Visitors pour into the Rice Military area bungalow on Saturdays and Sundays for a close-up look at the aluminum (literally) siding and beer-can garland. Visit the grounds of this amazing work of art for just $5, or take a guided tour for $5 and get access to the house exhibition.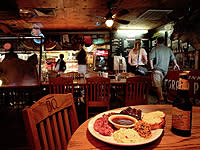 Want some Goode news? You can take it with you. Enjoy the taste of Goode Company Barbeque at home with a 13 oz. bottle of BBQ sauce for $8 from the company's store. The spicy, smoky tomato goodness is made from scratch daily.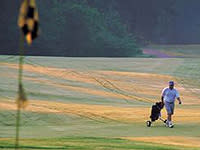 Memorial Park Golf Course
Product
More than 60,000 guests hit the 600-acre Memorial Park Golf Course each year. On the weekends, save money by opting for a twilight tee time and enjoy 18 holes for $21.
All This For Only $100: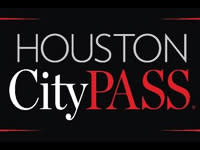 Tourism on sale! Visit Houston's most popular attractions, avoid ticket lines and save 47 percent off admission prices by buying a CityPass. For $62, pass holders get access to Space Center Houston, the Houston Zoo, Museum of Fine Arts and several more highly sought-after spots.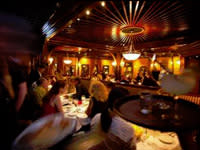 It's never too early for Tex-Mex. Join other pretty young things for the "Recession Proof" Sunday brunch scene at River Oaks-based Armando's Restaurant. There, pair a $3 mimosa with a $12 brunch entrée, which includes steaks and traditional Mexican breakfast fare.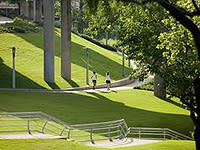 Get a water-front view of Buffalo Bayou from the comfort of a pontoon boat. On the second Saturday of each month, the Buffalo Bayou Partnership provides 30-minute cruises from Sesquicentennial Park to the Sabine-to-Bagby Promenade. For $7, riders get to see herons, jumping fish and even the occasional alligator.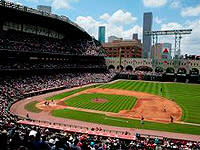 Cheer on the Astros, but keep an eye out for home run hits in Minute Maid Park's Crawford Boxes. Situated in left field—only 315 feet from home plate—the Crawford Boxes are known to be hitter-friendly, but well worth the $34 ticket tab.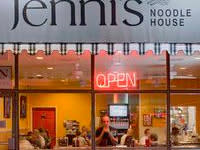 Hip, unpretentious service has a home at Montrose'sJenni's Noodle House. The unassuming spot is outfitted in funky, eclectic decor and dishes up some mean (and vegan-friendly) "Art Car" curry made with potatoes, mushrooms, carrots and tofu for $10.
All This For Only $200: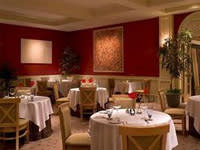 Even in tough times, there are certain things one shouldn't have to do without, happy hour being one of them. Grab a handful of friends and hit the Remington Bar inside the St. Regis Hotel. The bar is offering a Tapas & 'Tinis special indefinitely to groups of five or more for $25 per person, which allows each group member two drinks and three appetizers. See, things are looking up already!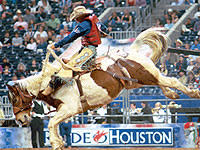 Houston Livestock Show and Rodeo
Houston's annual Livestock Show and Rodeo may be the world's largest livestock event, but the 20-day celebration isn't just about the bull riding and barrel racing. The event also brings top performers to Reliant Park. Check out major music acts starting at $30, carnival rides and more.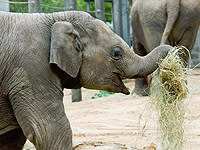 Get smooched by a sea lion and meet up with the meercats on a Behind The Scenes tour at the Houston Zoo. For $50, zookeepers will take you on a 30-minute trip to see your animal of choice. Choose from more than 23 categories including giraffes, grizzly bears, mandrills and African lions.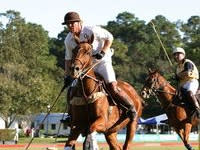 Plan time for polo! During the spring and summer seasons, the Houston Polo Club hosts tournaments and matches only minutes from The Galleria. Tucked away on 26 wooded acres, the club offers exciting matches and fun people watching for a $25 ticket price.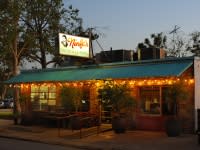 It may appear unsuspecting from the outside, but inside,Ninfa's on Navigation definitely delivers on the drinks. The signature Ninfarita, which tastes of freshly-squeezed lime juice, is made using the original recipe from 1973. Grab a glass for $9.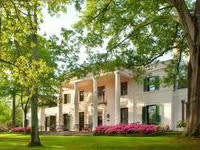 It's been more than 50 years since Miss Ima Hogg donated her home and her famous art collection to the Museum of Fine Arts. Known today as Bayou Bend, visitors can explore Miss Hogg's beautiful gardens and outdoor rooms, as well as sign up for guided tours of the house, which are conducted at noon on selected Tuesdays and Thursdays. Admission is $12.50, and reservations are a must.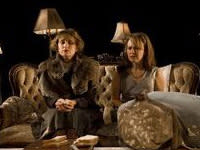 Mildred's Umbrella Theater Company
In its eighth year in business, Mildred's Umbrella Theater Company continues to produce innovative and thought-provoking works. Expect a mix of original plays by resident playwright John Harvey, as well as H-Town premieres of New York and London shows. Tickets are $25.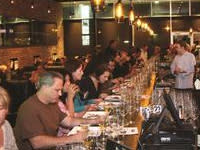 Head to Washington Avenue's Max's Wine Dive for a hipster scene, upscale comfort food, and a stellar wine stock. Do order a glass of New Harbor Sauvignon Blanc. For $9.75, the New Zealand vino is perfect for pairing with one of the restaurant's delicious seafood dishes.
Start planing your trip to Houston with this must-have guide that covers the city's best attractions and...

Sign up to receive special offers and contest info.

Find local music, art, theaters and much more!