Family Flight Crew
CREW MEMBER PROFILE
When adventure is just over the horizon, new experiences are always better when shared. As we celebrate the 50th anniversary of the brave Apollo team and their historic mission to the moon, Houston has plenty of exciting and fun-filled activities for you and crew members of any age.
MISSION BRIEFING
STAY
The most important part of a successful mission to the Bayou City will be settling into a comfy home base. Hampton Inn Houston Galleria, located in one of Houston's premier shopping districts, will be the perfect launching pad for all your adventures. They will be offering a special 20% discount on room rates in honor of the Apollo Mission anniversary. Additionally, parking is only $8 for the entire length of your stay.
EAT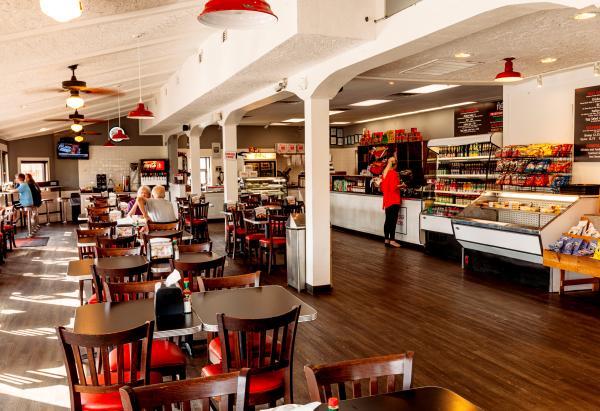 After you've gotten your fill of museums for the day, you might be ready to fill those grumbling stomachs. Antone's Po'Boys, one of Houston's most beloved local delis, is offering 50% off all sandwiches to anyone holding a ticket stub from Space Center Houston. If you've never had the opportunity to try chow chow, we recommend you do so right now.
Wherever you decide to dine during your visit, be sure to swing by BuffBurger during their Moon Mission Kids-Eat-Free days on Mondays and Tuesdays. In addition to yummy treats for the younger crew members, there will also be some sweet space swag to keep them smiling for the rest of your flight.
PLAY

While there are plenty of things to do all over the city, without a doubt, plan to dedicate a full day working your way south to the coast. On the way, begin with a stop at Ellington Field to visit the Lone Star Flight Museum. The brand new facility offers up close and personal interactions with modern and vintage aircraft as well as special aerospace displays and discounts to commemorate the Apollo 11 mission during the month of July. Once your curiosity has been piqued, take a trip just down the road to the beating heart of the American space program, Space Center Houston. Packed with exciting interactive exhibits, historical astronautical memorabilia, and fun workshops, this is the quintessential destination for the inner space cadet in children of all ages.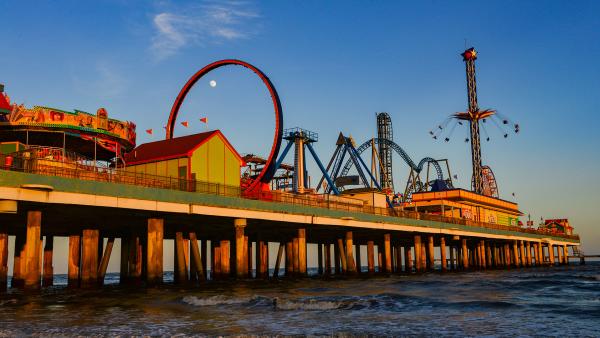 When it's time to let yourself unwind with a little fun in the sun, make your way down to Galveston Island and the Texas Gulf Coast to check out Schlitterbahn — the area's most popular water park. They are celebrating Space City month during July with special themed events, decorations, and activities for the whole family. And after beating the Texas heat with some wet and wild playtime, you and your crew can while away the rest of your day playing carnival games and watching the space-themed movies on the Galveston Pleasure Pier.
BONUS OBJECTIVES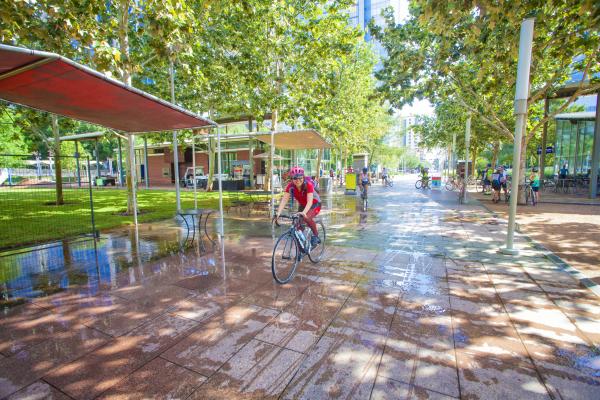 If you time your mission just right, check out the free outdoor celebration event at Houston's Discovery Green Park on July 20.