Gastronaut
CREW MEMBER PROFILE
If you have experienced the al dente perfection of hand pulled pasta, enjoyed the spicy complexity of a slow cooked curry, or compared the bright, citrus overtones between two glasses of Sauvignon Blanc, it's obvious that cuisine has the power to take us on a journey. For those with an adventurous palate, opportunities abound across Houston to savor the memory of the moon landing through Apollo-inspired epicurean delights and cocktail creations.
MISSION BRIEFING
STAY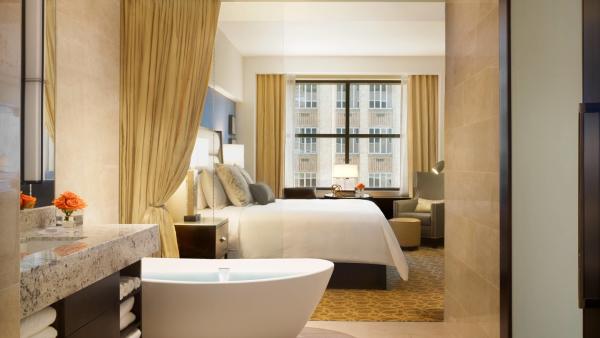 JW Marriott Houston Downtown is the perfect launch pad for epicurean explorations. In honor the Apollo 11 anniversary, they are offering a special space weekend package on July 20-21. Enjoy moon rock truffles and black hole donuts in your room before checking out The Discovery Dome, an inflatable planetarium provided by the Houston Museum of Natural Science. That evening, feast like an astronaut on a three course, 60's space-themed dinner.
EAT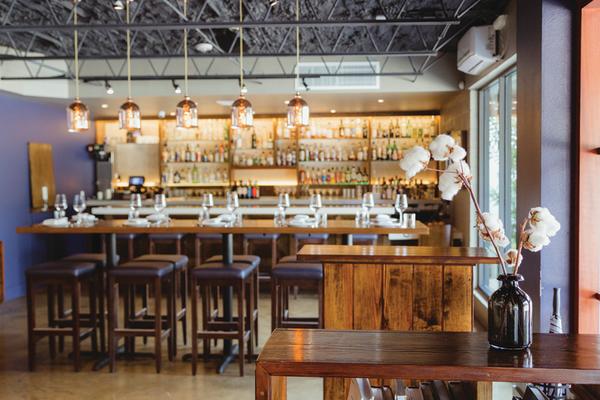 Without a doubt, Houston has become one of the most diverse and exciting food scenes in the country, and tracking down an amazing meal in Space City is easier than finding the North Star on a cloudless night. However, this mission is a special one — a journey of fusion and discovery. To understand the lunar landing through food requires a unique understanding of flavor and unparalleled creativity. Luckily, our chefs have you covered!
To get yourself in the right frame of mind, it may help to condition your taste buds to the late 1960s. Ouisie's Table, a haven of soulful Southern cuisine, is offering a special pre fixe menu featuring dishes and cocktails infused with the retro flair and outer space vibe of the Apollo era.
At this point, you're probably wondering when this rocket will take us into orbit. Well, have no fear. Ryan Lachaine, executive chef at Riel, has created bonus menu items for the Apollo anniversary that include elevated takes on food actually eaten aboard the spacecraft en route to the moon.
EAT SOME MORE
Eventually, however, the mission must return home. In sweet celebration, drop by Yauatcha for a galactic themed dessert flight and a hot kettle of tea from their extensive, curated list of exotic leaves. Maybe even grab some dim sum for the ride back to mission control. Soup dumplings are out of this world.
Finally, what mission to South Texas would be complete without some Mexican flavor and maybe a nightcap or two. Both Xochi (here) and Caracol (here) are amazing options for limited-time-only, space themed cocktails and Southwest inspired menus created by James Beard award winner, chef Hugo Ortega. 
BONUS OBJECTIVES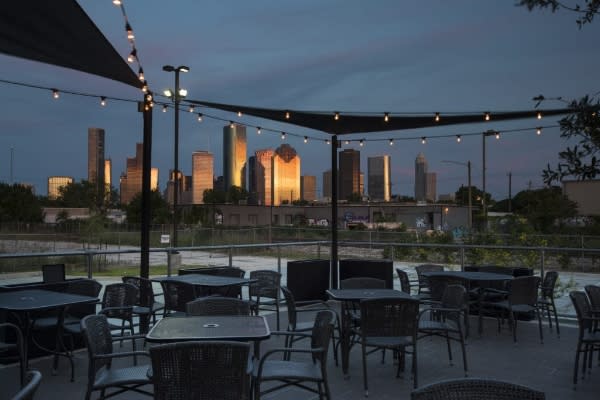 For gastronauts who touchdown at just the right time, there are also some special events that shouldn't be missed. The creative chefs at Poitín will be hosting a very special, limited seating multi course dinner inspired by the American space program and first lunar landing.