Rockstar
CREW MEMBER PROFILE
When the sun goes down, the stars come out to play. Just like the Apollo 11 astronauts did 50 years ago, some still venture out into the night in search of excitement. With so many concert venues and social hotspots to choose from, anyone looking for spectacular music and stellar nightlife is sure to find plenty of fun under the big, bright Houston moon.
MISSION BRIEFING
STAY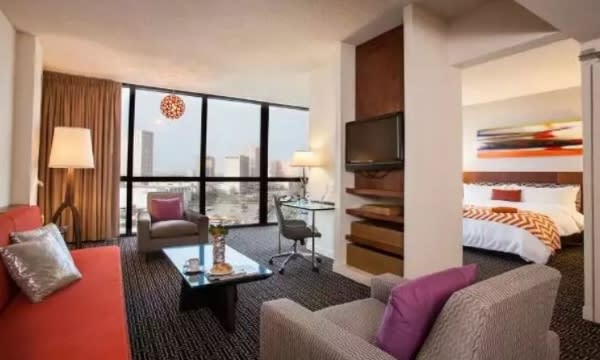 What kind of lunar base is complete without a sea of tranquility? Hotel Derek has you covered with a unique SPLASH pool and Texas-sized movie wall. Sip space-themed cocktails, snack on moon pies and enjoy a screening of Apollo 13 at their "float and flick" pool party. Moon beach balls will float gently by and Moonwalk dance lessons will be available upon request!
EAT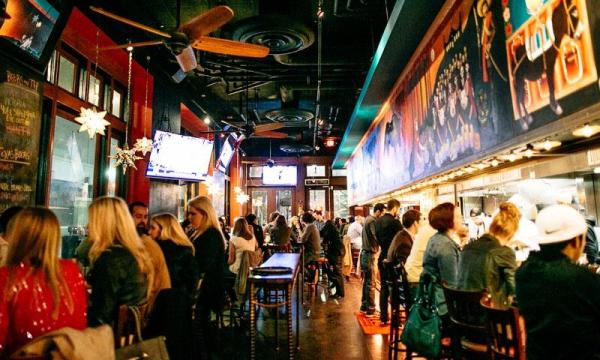 The Dogwood in Midtown has a wrap-around rooftop bar with Deep Eddy sweet tea vodka on tap, and Brenner's on the Bayou serves up sublime, buttery oysters with a winding waterside view. If you're on the west side of town, Monnalisa Bar has live music Wednesday through Saturday with Poptails (popsicle cocktails) served poolside to beat the summer night heat. Finally, in the heart of Downtown Houston are a dynamic duo of fresh air hangouts. Hit up Frank's Backyard for killer craft beer on tap and some of the best pizza in the city, then saunter around the corner to El Big Bad for "the First Word", a cocktail inspired by the first word spoken from the moon. Can you guess it? The first word spoken on the moon was "Houston". 
PLAY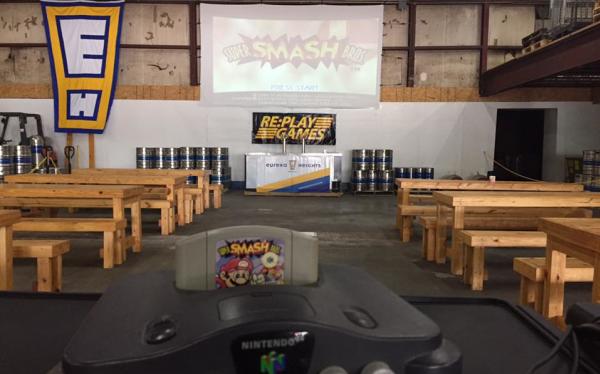 When considering the best way to celebrate those first lunar steps in style, your nightlife success hangs on two little words - 'Open Air'. There's no better time to appreciate that beautiful moon than right now, and there's no better way to do it than over drinks with friends, listening to verifiably great music.
If your crew enjoys the brewpub scene, you can't go wrong at Eureka Heights Brew Co. Their spacious taproom includes ample indoor yard games, a delicious IPA named Space Train, and a special Trivia Night from Outer Space July 11 in honor of the moon landing.
Finally, for the cocktail crowd, the mixologist artisans at Bosscat Kitchen and Libations have taken a page out of the Apollo supply manifest to fashion some incredible, retro, Tang-inspired creations. Or, for a tipple that's truly out-of-this-world, order a CR7 from Peli Peli and be transfixed by the glittering, swirling, color changing display — all before taking your first sip!
BONUS OBJECTIVES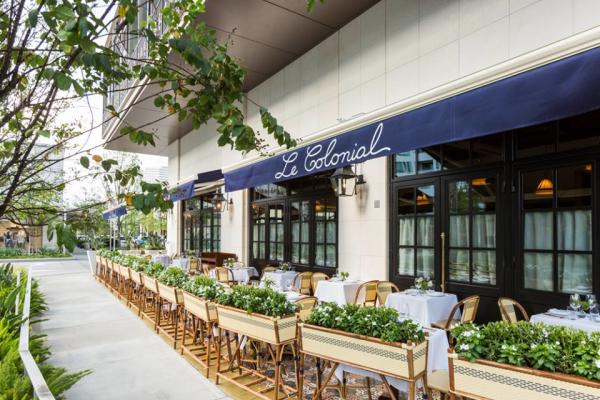 If your mission to Space City is timed just right, be sure to attend some of the can't-miss celebration events going on around the city. Le Colonial is hosting a 50th anniversary party on July 18 with space theme costumes, 1969 billboard hits, custom cocktails and bites, as well as video montages of vintage moon landing footage and newsreel. Additionally, you can enjoy a Buckle Bunny cream ale and test your space knowledge at the Eureka Heights Brewery trivia night on July 11.