Star Trekker
CREW MEMBER PROFILE
Maybe you're the kind of person who loves to boldly go off the beaten path. If adventure draws you into the great outdoors, you may be surprised to learn that during the 50th anniversary celebration of the lunar missions, Houston offers plenty of amazing opportunities to get out under the open sky and enjoy our beautiful blue and green planet.
MISSION BRIEFING
STAY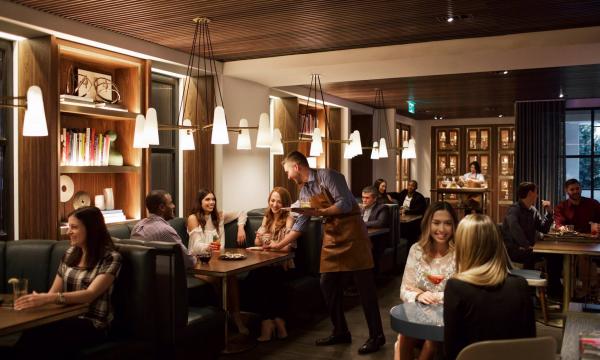 .
As you prepare to celebrate the 50th anniversary of NASA's Apollo 11 mission, you'll be happy to discover plenty of opportunities to enjoy the festivities under a beautiful open sky. Even if you decide to sleep indoors during your mission to Space City, Four Seasons Hotel has you covered with telescopes set up around the rooftop deck and a Full Moon party on July 16. When you do decide to venture back inside, you'll find an abundance of space-themed cocktails and dishes available to refuel for your next excursion.
EAT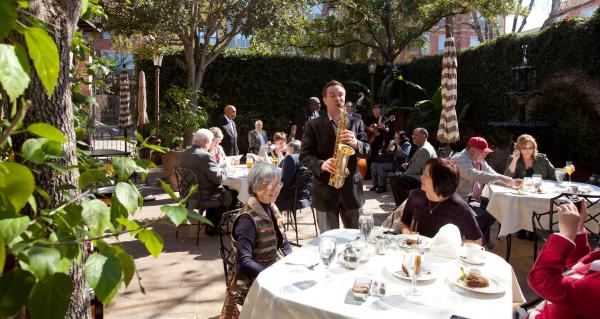 At the end of a long day you may be in the mood to relax with your crewmates, enjoying amazing food and wonderful company in the gentle night air. Gather in the courtyard at Brennan's of Houston and unwind over constellation themed dishes from their 'Under the Stars' menu accompanied by a special 'Jet Fuel Cocktail'.
Other great patio spots include Backstreet Cafe, Xochi and The Grove, each offering stellar limited edition, space-themed cocktails and treats.
PLAY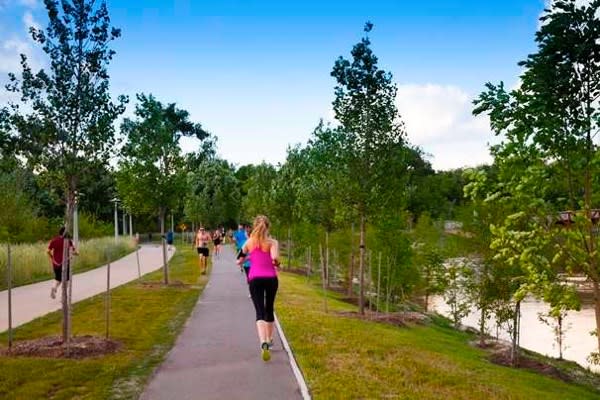 Though at first glance Houston seems like a sprawling, urban jungle, scan a little longer and you'll discover a city that loves getting outside into nature. In fact, the Bayou City boasts more green space than any other among America's top five largest cities. From Buffalo Bayou to Houston Arboretum, Memorial Park and Hermann Park to Armand Bayou Nature Preserve, there are plenty of options for hiking, running, biking and kayaking just a stone's throw from Downtown.
For true explorers who don't mind a trek off the beaten path, Brazos Bend State Park is an easy 1 hour + drive southwest of Houston. This haven encompasses miles of trails, small lakes, campsites, and plenty of viewing opportunities for alligators, whitetail deer and birds galore. However, stay after dark for the best part yet. Brazos is the home of the George Observatory and is often regarded as the best location for viewing the night sky in the entire Houston area.
BONUS OBJECTIVES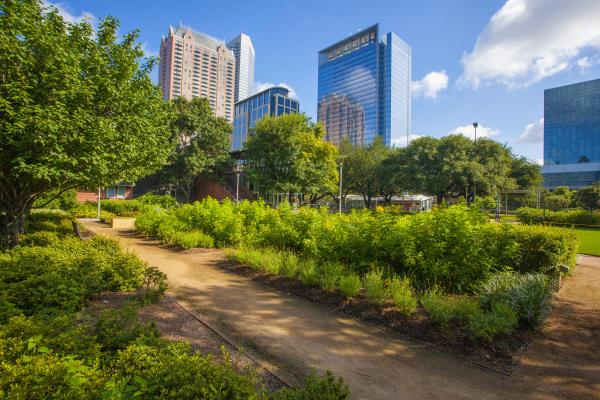 For those galactic travelers with a knack for being in the right place at the right time, don't miss the July 16 Over the Moon Hike along Buffalo Bayou and the special July 20 outdoor Apollo 11 celebration at Discovery Green.