SPACEY CASEY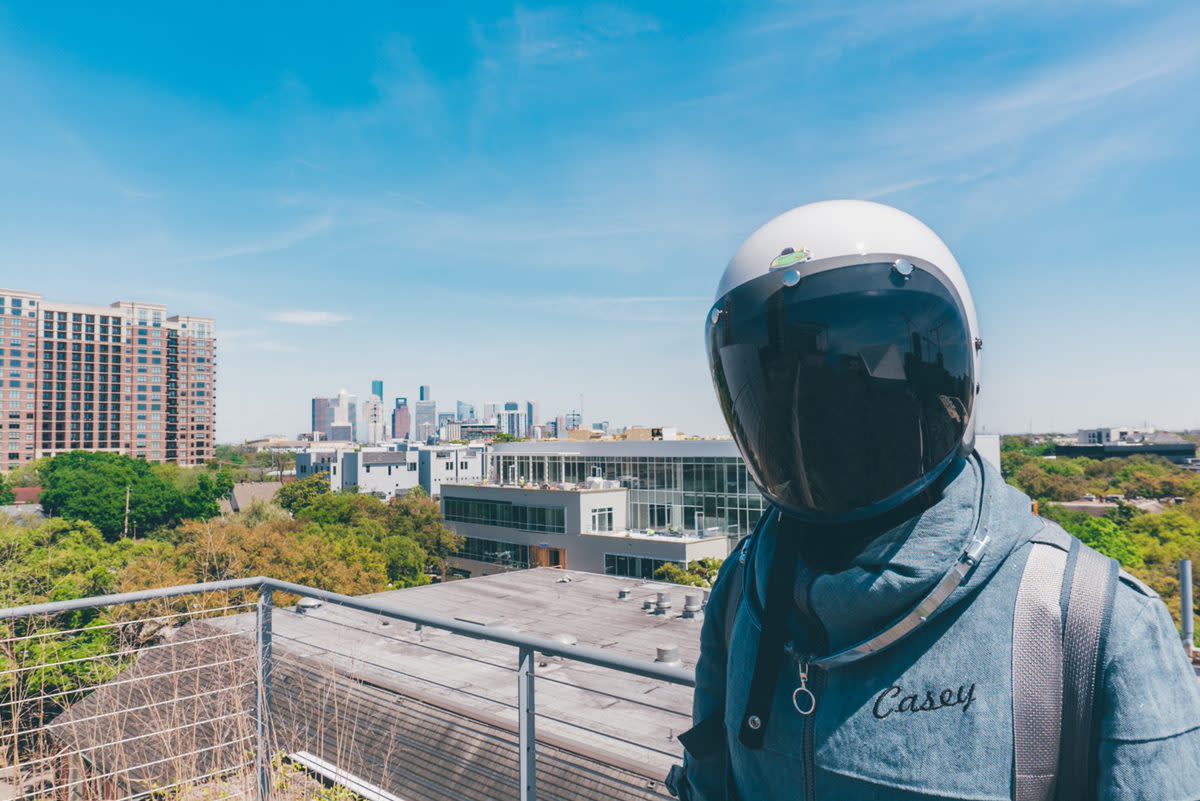 "There comes a time in every space cadet's life, when you realize that your dreams should not be left as dreams. I am not a dream. I am space."
-Spacey Casey
Who is Spacey Casey? 👨‍🚀

You're probably wondering who Spacey Casey is, which is why you are reading this. Pretty interesting, huh?
Anyways, Spacey Casey is a local Houstonian who has dedicated themselves to achieving one thing: making it to space. Though, since the whole space thing hasn't really worked out just as of yet, Visit Houston caught notice of Spacey Casey around town at some pretty trendy places and knew that they needed SC on the team.
Huh? But, why hire this space person? 

Great questions deserve great answers: Houston is Space City. 🚀
With the 50th anniversary of the moon landing taking place this summer, Visit Houston needed someone who had a passion for two things: space travel and Houston. <enter Spacey Casey>
Casey has been brought on as the official Campaign Coordinator for #SpaceCity Month, coming up this July. The month will be full of space and moon landing-related activities and events all over Houston.
So, Casey doesn't have to work until July? Wow…

Not quite. Spacey Casey is a dedicated professional, so we have tasked them to do two things:
Do Space Things
Do Houston Things
📹 For the next few months, Spacey Casey is going to getting to know Houston from a space-y perspective and every Friday we'll release a new video documenting SC's enjoyments around town. You can find them on our Facebook page and below, if you are super lazy.
I. NEED. MORE. SPACEY. CASEY. 🤤

Get in line, sweetheart. But what you can do is follow along on their personal Instagram. It's getting pretty legit.
EPISODES
Ep 21: Spacey Casey's Next Mission
Ep 20: Spacey Casey Celebrated Moon Day
Ep 19: Spacey Casey Takes NYC
Ep 18: Spacey Casey x United Airlines
Ep 17: Spacey Casey Explores Space Center Houston
Ep 16: Spacey Casey Helps Out at City Hall
Ep 15: Spacey Casey Visits The Moon
Ep 14: Spacey Casey Goes to Giant Leap Coffee
Ep 13: Spacey Casey Gets Renaissance-y at MFAH
Ep 12: Spacey Casey Visits Lone Star Flight Museum
Ep 11: Spacey Casey's Day Off at Typhoon Texas
Ep 10: Spacey Casey visits Party on the Plaza
Ep 9: Spacey Casey visits St. Arnold Brewing Company
Ep 8: Spacey Casey Meets Orbit
Ep 7: Spacey Casey Paints a Mural
Ep 6: Spacey Casey Finds a Space Train
Ep 5: Spacey Casey's Cosplay for Comicpalooza
Ep 4: Spacey Casey at Yuri's 5K
Ep 3: Spacey Casey Goes to The Art Car Parade
Ep 2: Spacey Casey at Astros Opening Day
Ep 1: Spacey Casey's First Day