Must-Try South American Restaurants in Houston
Craving some empanadas, a nicely grilled steak, or a ceviche? Houston's diverse culinary landscape offers visitors and locals the chance to sample some great cuisine from countries all over South America – from Colombia to Argentina. We've put together a guide to help you explore Houston's best South American cuisine. If you've never visited these places, you're in for a treat. Read on and start making reservations.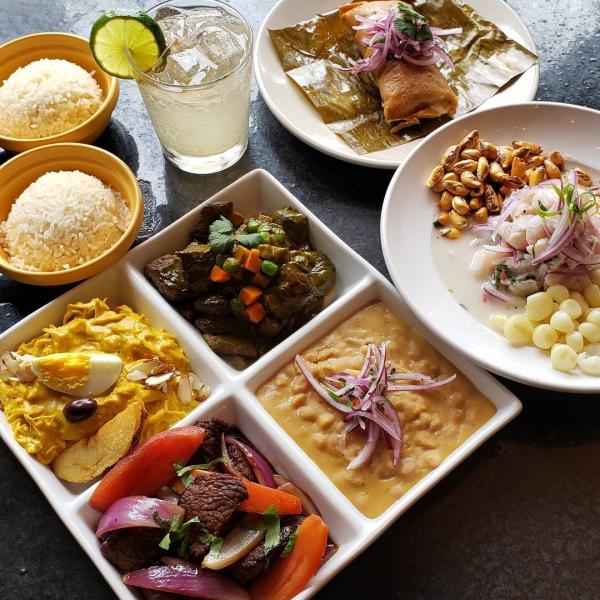 Courtesy of @latinbiteskitchen on Instagram
Peruvian
Peruvian cuisine is considered among the best in the world, and luckily, we can get a small taste of Peru's gastronomy right in our backyard. Latin Bites Kitchen has been serving Peruvian classics in its elegant Tanglewood location since 2012.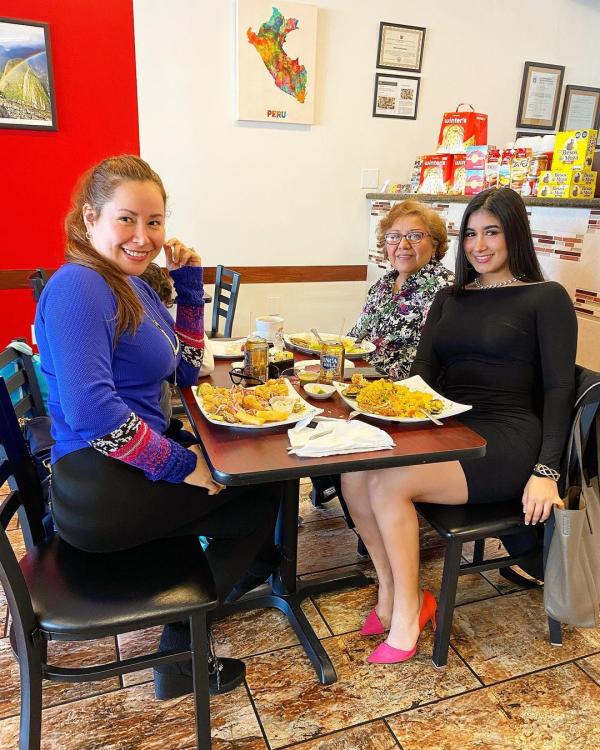 Courtesy of @perucafeexpress on Instagram 
On the menu you'll find traditional ceviches, chaufa (Peruvian-style fried rice), and other traditional dishes like lomo saltado (beef tenderloin sauteed with peppers and onions served with a side of rice and fries), and aji de gallina (a comforting chicken stew). Make sure to try a pisco sour, one of the many refreshing cocktails. For a more casual eatery, we also suggest Peru Cafe Express.
---
Brazilian
Houston has a good selection of upscale Brazilian steakhouses, or churrascarias, like Fogo de Chão and Chama Gaucha, but to get a taste of the culinary richness of the country, go to Empório Brazilian Grill.
You'll still be able to get a plate of churrasco and a basket of warm pão de queijo (cheese bread), but Emporio's menu also features some Brazilian classics like shrimp muqueca – shrimp stewed in coconut milk served with a side of white rice – and feijoada, a stew of black beans with salted and smoked pork and beef cuts. Bonus, each weekend there is live Brazilian music, along with other nationalities, adding to the enjoyable ambiance.
---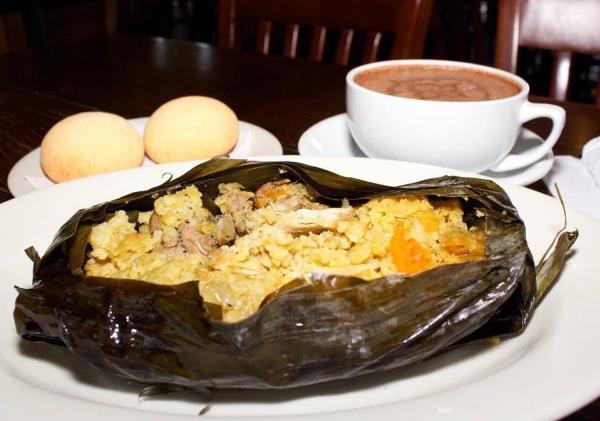 Courtesy of @mipueblitorestaurant on Instagram
Columbian
Mi Pueblito Restaurant has been serving Colombian dishes to Houstonians since 1998. To start, don't miss the empanadas filled with beef, chicken or cheese. If you're really hungry, try the bandeja paisa, a dish typical of the Colombian region of Antioquia. This hearty dish comes with rice, red beans, chicharrón, sausage, grilled steak, your choice of fried green or ripe plantains, an arepa, and avocado, all topped with a fried egg.
Other options are ajiaco, a potato-based soup with chicken and peas, or sobrebarriga en salsa, flank steak topped with a traditional tomato and onion sauce. On your way out, stop by the restaurant's bakery to take home some Colombian baked goods or sweets.
---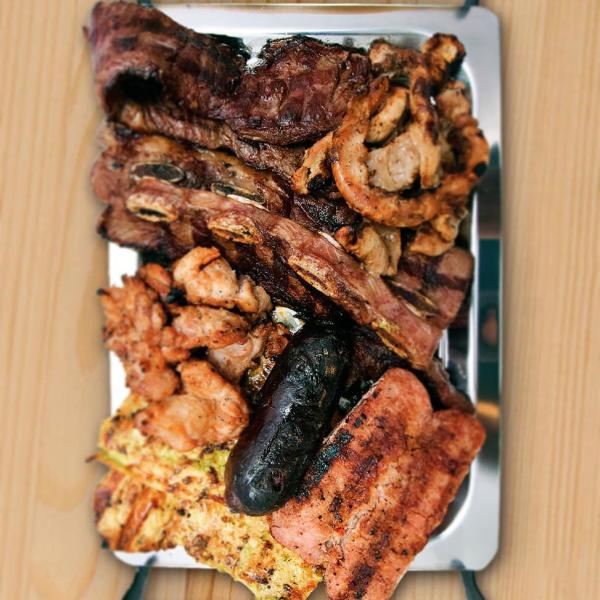 Courtesy of @theargentinacafe on Instagram
Argentinian
Whether you're looking for coffee, a quick snack, delicious dinner or just dessert, we suggest Argentina Café. While Argentinian cuisine is driven by cattle, as steaks often reign supreme, there are additional influences like German, Italian and even British techniques applied to indigenous culinary favorites. Everything served is prepared in house and some of the spices used throughout the menu are imported from Argentina.
At Argentina Café, one of the best deals on the menu is the Parrilla for Two which includes, short ribs, skirt steak, chicken breast, sweetbreads, small intestine, one imported blood sausage and one regular sausage. Further, you have to order an assortment of empanadas which are homemade from a family recipe. For a sweet treat, order the alfajores which is a cookie sandwich, filled with dulce de leche and rolled in coconut flakes.