Houston's Guide to the Great Outdoors
Get out and Get Moving in H-Town
There are more than 250 sunny days a year in Houston with an average temperature of 70 degrees, so it's no surprise locals and visitors alike bolt out their doors to experience all the outdoor adventures the Bayou city has to offer.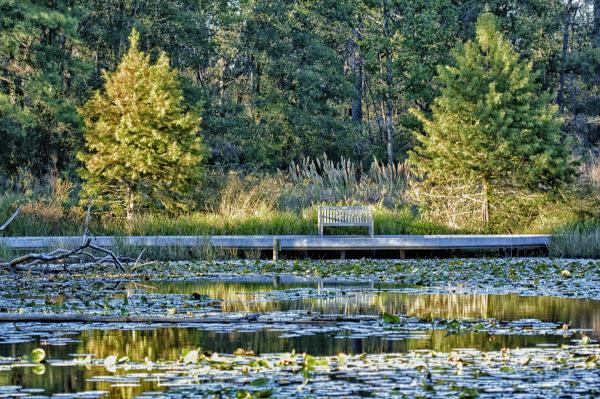 Parks
With 370 parks and more than 200 greenspaces and esplanades, Houston has plenty of space to roam and enjoy the great outdoors. Tranquillity Park, known for its fountains and commemoration of the first landing on the moon, is located in Downtown Houston and is a great spot for a shady outdoor meal or place to sit. The inner loop is also home to Discovery Green and Eleanor Tinsley Park, both hosting all sorts of green space and lush trees. George Bush Park, Hermann Park and Houston Arboretum and Nature Center are also some Houston favorites among outdoorsy locals. For more information about Houston parks, click here.
On Your Feet
Jog, run, walk or hike on some of Houston's prettiest trails. Buffalo Bayou, Heights Hike & Bike Trail, George Bush Park, Hermann Park, Memorial Park and the Rice University Loop are some favorites among locals and all boast uniquely beautiful views. Take a casual stroll around Discovery Green where you'll find plenty of things to do at all times of year. The heart of Downtown Houston hosts dog runs, restaurants with outdoor seating, a beautiful stage for performances, jogging trail, gardens are more. Hiking and running opportunities are endless in Houston — see more information here.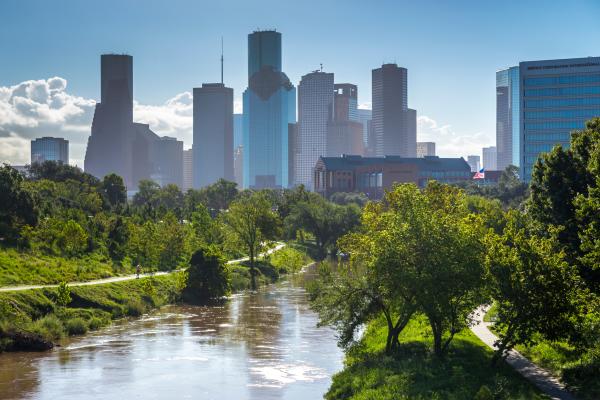 Biking
More than 300 miles of interconnected bikeway allows for hours of rotating those legs to your heart's content. Houston's bike share, BCycle allows locals and visitors to grab a bike, ride and return the bike to get around H-town without the need to purchase a bike of your own. The Buffalo Bayou Hike & Bike Trails host miles and miles of biking plus historic sites, artwork and canoe launches. It's the perfect route to explore lots of Houston and some breathtaking scenery on pedals. Check out all the ways to tour Houston by bike here.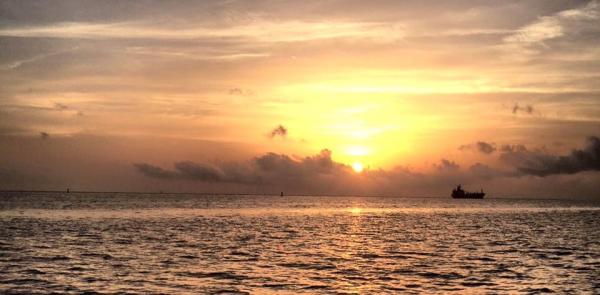 Water Activities 
Canoeing, kayaking, water parks and nearby beaches make Houston a versatile destination for summer getaway. With Houston's infamous heat, visitors will want to know where they can make a splash. Some of the best can be found here, like a cruise through Houston Party Boats, kayaking on Buffalo Bayou and fishing in Galveston. Find all the ways to cool off around Houston here.
Plenty of outdoor activities are available in surrounding Houston areas as well. Check them out here.