Pick Your Perfect Tour
There's a lot to see and do in America's fourth-largest city, but if you're looking for a tour to explore a particular element of H-Town, this is your list. From art and architecture to ghosts and beer, here are some organizations that can take you on your perfect adventure. 
Find exclusive savings and deals for the perfect tour here.
Two Wheelers 
You get a very unique perspective on a city when you see it by bicycle. Take a ride with the folks at Bayou City Bike Tours and you'll get to discover various areas of town in more depth. Take for instance the Heights Tour, which guides riders along the tree-lined streets of one of Houston's oldest and most historically significant neighborhoods. If you want to check out a more modern mode of transport, go on an excursion with Segway Tours of Houston. You'll ride along the newly remade shores of Buffalo Bayou, take in panoramic views of the skyline and see some great public art along the way. 

Art Strollers 
Houston is known as a hub for great art, and nowhere is that more apparent than in the city's Museum District. Gallery Sonja Roesch conducts guided, two-hour art tours of some of the best museums, including the Menil Collection, Contemporary Arts Museum and Blaffer Gallery. Discover local artists and galleries withExplore Houston Arts. If learning about the architecture of the city's different neighborhoods is more your speed, Architecture Center Houston offers tours each weekend in areas such as Rice University, Montrose and the Museum District. And Preservation Houston hosts architecture walks in places like Glenwood Cemetery and the Old Sixth Ward.

Gastro Followers 
Food culture has become a major reason why people travel. And few cities have experienced the kind of increased culinary attention that Houston has. Houston Culinary Tours offers weekly walking foodie walking tours in various parts of the city as well as monthly chef-led tours around themes ranging from Korean to crawfish. Group tours are also available. 

Double Deckers 
The double-decker tour bus may be synonymous with London, but Houston has one all its own and it ferries people to some of the most interesting spots inside the Loop. On Houston City Tours Double Decker Tour, you'll go from Downtown to Midtown to the Museum District, stopping along the way to hop off and sight see-the Downtown Aquarium, Houston Visitors Center and Museum of Fine Arts are just some of the places you'll stop. When you're ready to continue the tour, just catch the bus on its next trip around.

Culture Seekers
Looking to experience another culture for the day? Houston is one of the most diverse cities anywhere, so naturally we have a few tours exploring the food and culture of the many people that call this place home. On an Asian Heritage bus tour, you will spend time meandering through Southwest Houston among markets, restaurants and even a Buddhist Temple. Other tours showcase cultural rituals and various Asian flavors.

Outdoors Lovers
Whether it's just for a day or a long weekend under the stars, the Escape the Pavement team offers outdoor adventures for everyone. For first-timers, dip your toe into camping with a short day trip and some camping 101 stacked with tutorials on setting up a tent, cooking outdoors and building a campfire. For the more experienced camper, sign up for the long hall with overnight camping.

Ghost Seekers 
There's rich history on Galveston Island-and with that comes some great ghost stories. Go on a tour with Discover Houston Tours, a locally-owned and operated tour company offering one-of-a-kid ghost stops with a "spooky" past in the city. Or, check out Dash Beardsley who relates in haunting detail the supernatural experiences of this unique Texas place. A number of different tours are offered including the Original Ghost Tour (best for families) and the Restless Spirits Tour (geared toward more mature audiences). The Secret Society Cemetery Tour reveals the lives and deaths of the island's more interesting former residents.

Pedal Party
Travel the hippest parts of Htown with the 16-person Pedal Party, an entirely pedal-powered bike that doubles as a fully mobile pub. Also called the "Party Bike", Pedal Party offers rentals with routes along Midtown, Washington Ave., The Heights and Montrose. Customize your groups' pub crawl or dinner plans with the hottest ride in Houston. 
History Buffs
Houston is a city rich in cultural heritage and a proud history going back over 180 years. Every neighborhood, ward, block and borough has a story to tell, and plenty of unique character to uncover. Mister McKinney's Historic Houston Tour is the perfect way to transport wide-eyed wanderers of any age on a journey through our city's intriguing past. Each bus ride travels through a different location, like Houston Heights, Midtown or EaDo, to highlight the local history that put them on the map. Give your family a blast from H-town past and let Mister McKinney bring Houston's history to life. Discover Houston Tours offers a historic pub crawl around town for samplings of local brews, each with their own Houston history. 
Tunnel Dwellers 
Many people are unaware that beneath the bustling streets of Downtown Houston is an equally bustling maze of tunnels that stretch more than 7 miles. These subterranean passages are more like malls where many Downtown office workers go to find food at dozens of restaurants, products and gifts at boutiques and sundry stores and services at banks and other companies. 

Brew Tipplers 
Into beer? Houston is home to the state's oldest craft brewery along with some of its newest. Most of the breweries offer tasting tours at least one day a week. Learn how some of your favorite brews are made and sample the product along the way. Not a bad way to spend an afternoon. 

Shoppers and Antiquers 
Texas Tour Connection provides tours to the Galleria as well as area outlet malls for those looking for a retail fix. Others might prefer the company's excursions north to the quiet community of Old Town Spring where small boutiques, antique shops and gift stores mix with old fashioned restaurants. Spring was founded as a railroad town and has retained much of that century-old charm. 
These are only a few of the many tours offered around town. Visit our Tours page for more ideas. 
By AJ Mistretta
Explore central Houston on an eco-friendly personal transporter with the Segway Tours of Houston. A Segway is a two-wheeled personal...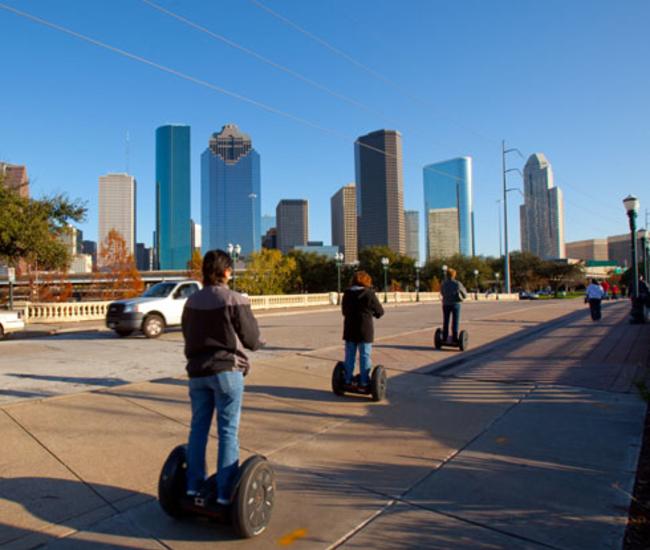 Art lovers will want to take advantage of guided tours through some of Houston's most acclaimed galleries and museums. Gallery...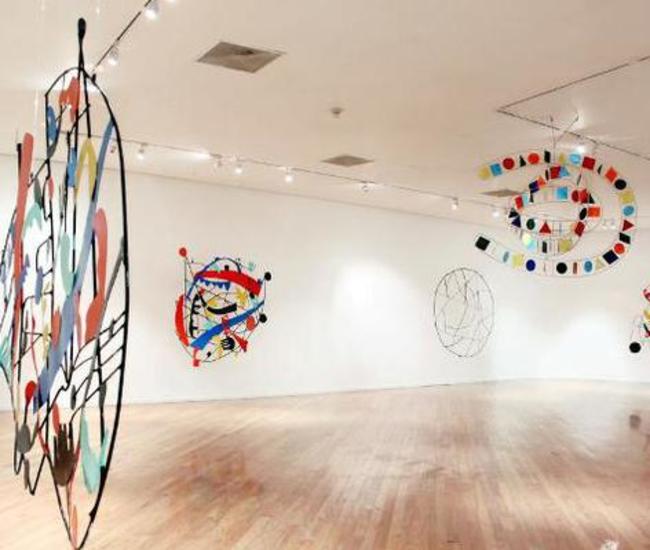 See the architecture and design that have shaped the look of Houston through the decades on a walking tour led by the Architecture...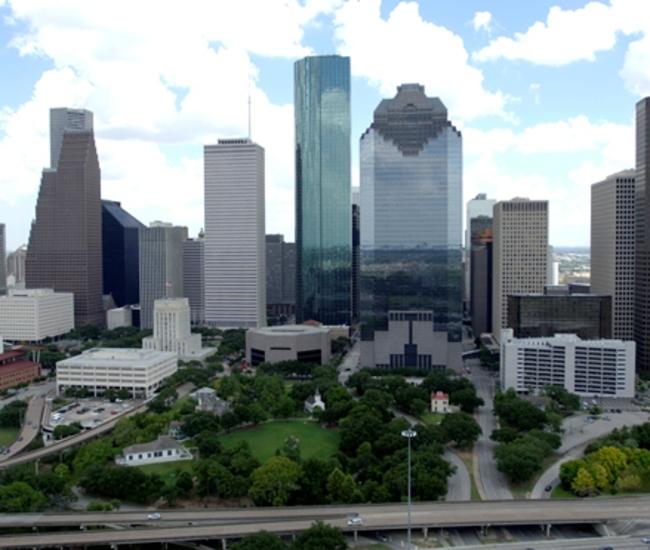 Explore Houston's architecturally and historically significant neighborhoods, buildings and institutions with Preservation Houston's...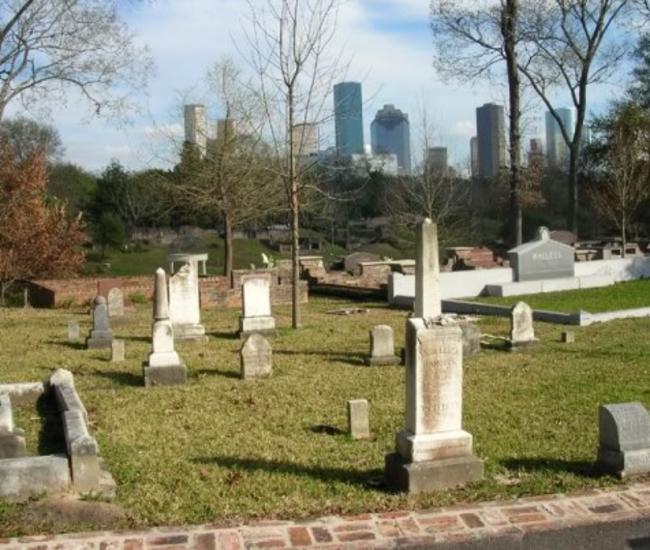 Houston City Tours is a local company offering guided sightseeing tours for travelers interested in learning about the nation's fourth...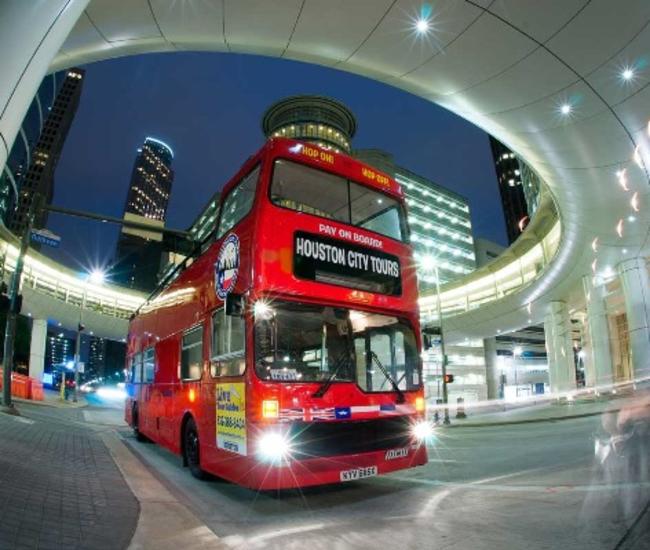 Discover Houston Tours is a locally owned and operated, Houston tour company specializing in private tours of the city and the...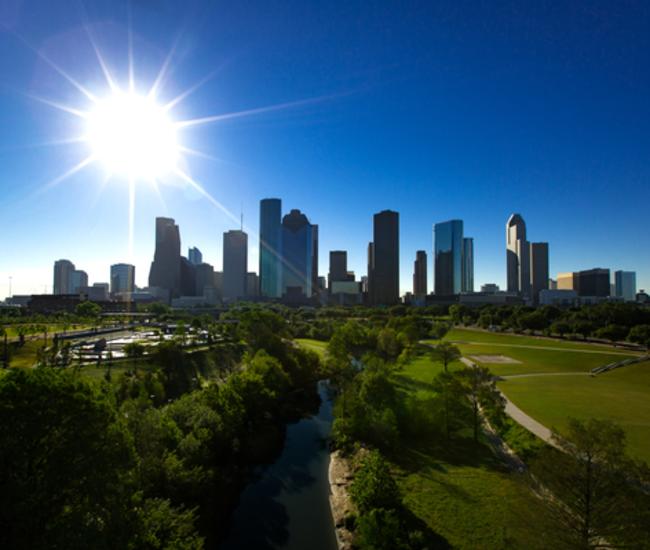 Houston is a city rich in cultural heritage and a proud history going back over 180 years. Every neighborhood, ward, block and borough...