Pack Your Bag Challenge 2019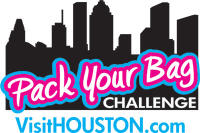 VisitHouston.com and Great Day Houston 
are giving you the chance to win a summer vacation!

Join us at the Avenida Houston campus for a chance to play the Pack Your Bag Challenge.

Great Day Houston reporter Cristina Kooker will hit the streets of Avenida Houston. Two people will compete for the grand prize of a Houston weekend getaway, but there will be other ways to win fantastic giveaways. 12 Weeks, 24 Winners! The games are easy and most of all, fun!
Internet Giveaway
Can't make it out this week? No problem! Simply register your information here for a chance to win a staycation from home. The package includes CityPASSes, and a relaxing weekend for two at the Whitehall Hotel. Enjoy: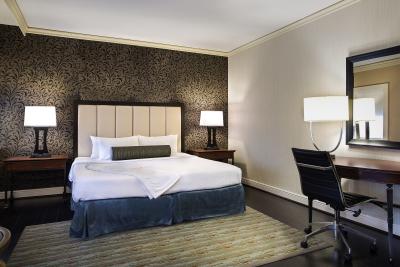 - Deluxe overnight accommodations for two nights
- Texas sized breakfast for two guests
- Overnight valet parking
- Two drink coupons
Downtown Houston's premier hotel, The Whitehall offers luxurious accommodations, first-class amenities and services, and exceptional cuisine.
2019 Schedule:
Please join us on the streets at Avenida Houston for Pack Your Bag Challenge Tapings. Exact taping locations may vary in the Avenida Houston/Discovery Green Campus. Avenida Houston's address is 1002 Avenida de Las Americas, Houston, TX 77010 and located in front of the George R. Brown.
We recommend parking in the Avenida Central Garage. Check out the transportation page for parking rate information and other transportation options.
*Contestants are chosen at random
** Dates and locations are subject to change
***Past players and their immediate families are not eligible to play again in future seasons
****Partners of the program and relatives/spouses of partners of the program are not eligible to play.
Questions?  Contact: Vargo Williams at vwilliams@visithouston.com

View the Official Rules for details.