FAQs
The Top 10 Frequently Asked Questions to About Visiting Houston.
A: There are lots of things to do with kids in Houston. Here are some of the highlights:
Downtown Aquarium: The 500,000-gallon under-water adventure complex includes a Ferris wheel, an aquatic carousel, Shark Voyage, a white tiger exhibit and a restaurant.
Kemah Boardwalk: Overlooking Galveston Bay, the Kemah Boardwalk features themed restaurants, retail shops, and amusements for the whole family.
Space Center Houston, the official visitors center for NASA's Johnson Space Center, is the only place on earth where guests can embark on an out-of-this-world journey through human adventures in space.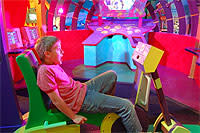 The Children's Museum of Houston is all-new and now twice as big! Rated a 5-star nationwide children's museum by Citysearch.com, it's one of the top children's museums in the country.
The Health Museum, the most visited health museum in the country, provides innovative and interactive health and science educational experiences to promote an understanding of the human body.
The Houston Museum of Natural Science, one of the most heavily attended museums in the U.S., features the Wortham IMAX Theatre, Burke Baker Planetarium, Cockrell Butterfly Center, permanent exhibit halls and traveling exhibitions.
Houston Zoo: Set in a 55-acre lush tropical landscape, the Houston Zoo is home to more than 4,500 exotic animals representing more than 800 species.
Zuma Fun Centers: With two locations in Houston, Zuma Fun Centers are the place for family entertainment, birthday parties and group events, with attractions including go-karts, miniature golf, batting cages, bumper boats and a state-of-the-art video arcade.
Discovery Green, a 12-acre park located in downtown Houston, has more than 400 events each year.  There is always something going on!
Need more suggestions? Check out our full, three-day family itinerary.
 
A: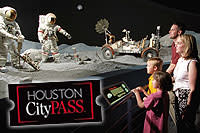 There are many iconic places Houston is known for. The city also has a diverse and quirky side! Here are some of the top attractions in Houston:
Now you can explore more and save at Houston's top attractions! CityPASS gives you access to the top attractions in the city for only $51 for adults (a savings of $45 per person) and $41 for children (a savings of $33 per child). A CityPASS provides a map, info on the best times to visit each attraction, editorial content from National Geographic Traveler and more. The attractions included on the pass are:
You can buy CityPasses online, at any of the attractions or at the Houston Visitors Center.
Houston offers a diverse and eccentric arts scene filled with contemporary and progressive works. Don't miss the Art Car Museum/Beer Can House/Orange Show Monument, Discovery Green, The Galleria, The Menil Collection, San Jacinto Monument, Buffalo Bayou Boat Tours.
 
A: With more than 10,000 restaurants representing more than 70 types of cuisines, Houston is a foodie's dream. From sizzling fajitas, to delicious barbecue to fresh Gulf coast seafood, Houston has just the place for every taste.
A: Houston is a city full of extreme shopping opportunities and shoppers can find the perfect piece at designer boutiques, deluxe malls and bargain-filled centers. 
In downtown, GreenStreet has a flagship Forever 21 store and BCBG. The tenant list continues to grow. 
Visit the 4th largest shopping center in the country! The Galleria has more than 375 shops, with everything from Chanel to Banana Republic. There is also an entire wing of restaurants, an ice rink and two hotels. Other great places to go are Rice Village (where Dao Chloe Dao is located), Uptown Park, Highland Village, The Heights.

Click here for a list of some of Houston's best boutiques.
A: Houston comes to life after dark with sleek lounges, laid-back pubs, and LED-happy clubs to keep you moving. Here is a complete list of nightlife options. Below are suggestions in specific parts of the city.

Midtown
Front Porch Pub, Cyclone Anayas for great margaritas. Howl at the Moon is a really fun dueling piano bar, and Pub Fiction is right next door. There are a lot of other bars in that area. The intersection at Bagby and Gray Streets is a good place to start.
Washington Avenue is a major nightlife hot spot in Houston!
Check out Hughes Manor (it's an expansive gastropub with a beautiful patio) the interactive Kung Fu Saloon and the low-key Liberty Station.  

There are many other pubs and bars along the street, too.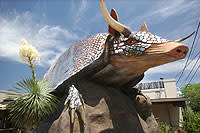 Country Western Bars
Armadillo Palace: Local flavor and southern charm collide inside this cowboy-chic country bar.
<Firehouse Saloon: The Firehouse is a large music club and bar reminiscent of an adult amusement park, with the Eagles on the jukebox, fancy video games, a full bar, outdoor-style wooden booths and a stage for live music.
Wild West: This country nightclub was built and is operated by Texans and features a solid oak dance floor just for your boots!
Downtown
Sambuca
Enjoy live music seven nights a week in Houston's historic Rice Hotel.
La Carafe
The oldest haunt in Houston, La Carafe wine bar is less a ghost than a piece of living history, a timeless challenge to the contemporary nightclub scene.
OKRA Charity Saloon
A group of independent restaurant and bar owners has launched a unique concept--a bar where 100 percent of the proceeds are donated to charity.
 
A: There are plenty of restaurants and bars open late at night. It's 2 a.m. and you're still going. We got you covered.
Click here for a list of places that are open after hours.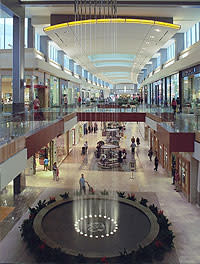 A: If you're in Houston for just a day or looking for things to do during your layover, there are plenty of places nearby.  If you're flying into IAH, you can take a Metro bus into Downtown or a cab (about $55). If you're flying into Hobby, then you'll need to take a cab (about $45 to downtown).

Head downtown and visit Discovery Green park and The Heritage Society. The Grove is a lovely restaurant inside the park that would be a good lunch spot. You could also explore downtown by downloading audio walking tours--it's a really cool way to learn about the city. From downtown, you can also take the light rail and visit the Museum District and Hermann Park. There are so many lovely places there, including the Museum of Fine Arts, Houston Museum of Natural Science, The Menil Collection and more. 

Or if you like to shop, take a cab (about $35) to The Galleria. You'll find 375 shops, an ice rink and an entire wing of great restaurants. Less than a mile away are two more shopping centers, Uptown Park and Highland Village.
If you want to stay near IAH, there is the National Museum of Funeral History. It's a quirky place whose motto is "everyday above ground is a good one."
 
A: Houston is an affordable city that stretches your buck. That means more fun for you. Here's a list of free and inexpensive things to do in Houston:
Click here for al ist of things to do that are free!
CityPass,which is essentially a Cliff's Notes for the city gives you access to the top attractions in the city for only $59 for adults and $49 for children. A CityPass provides a map, info on the best times to visit each attraction, editorial content from National Geographic Traveler and more. The attractions included on the pass are:
You can buy CityPASSes online, at any of the attractions or at the Houston Visitors Center.

These museums are ALWAYS FREE:
Here are FREE TIMES for the other museums.
General Admission Only
A: Here are some of the hotels in Houston in the downtown area near the George R. Brown Convention Center:
A: Getting around Houston is easier than ever.

METRO is Houston's public transportation system. 

Light Rail: The Metro Light Rail spans 7 miles from Downtown to Reliant Stadium. The rail passes through midtown, Hermann Park, Museum District, Rice University, Medical Center and Reliant Park. It's$1.25 per person each way.

What is there to do in Houston along the METRORail? Click here to find out.

Local bus system: Local service runs mostly on city streets, stopping at every other corner along its route.  One-way fare is $1.25. Park& Ride service is for long-distance commuting. METRO's 28 Park & Ride lots provide bus service to key destinations in the service area. One-way fare ranges from $2 to $4.50, depending on distance.

Cab Service: Houston has more than 2,200 taxis in its fleet. If you're in downtown, take advantage of a $6 flat rate in downtown. This $6 fare will apply anywhere within the Central Business District, bounded by Interstate 45, Interstate 10 and U.S. 59. The fare, in addition to increased downtown taxi stands, provides an easy alternative to driving to lunch, business meetings and activities throughout the downtown area. No surcharges will apply to the fare, which can accommodate multiple riders under the $6 total rate.

The Wave: The Wave is a jitney service that shuttles folks around Houston's primary nightlife areas, including Midtown, Montrose, Downtown, Uptown, Rice Village and the Washington Avenue corridor. There are a number of ways to catch the wave: along its route, call to see when and where the Wave will be arriving or pick it up at a designated free parking lot (southwest corner of Houston and Memorial Pkwy. and at Pizzitola's on Shepherd). (713) 863-9283