Invitation Etiquette
In an era where Facebook invites and mass text message are par for the course, navigating the etiquette world can be daunting. That said, your wedding day isn't the time to cut corners, so we caught up with Kristen Rubin Adcock, owner of The Heights' Invitation Solutions studio, to get help with those burning invitation questions. Read on for her expert perspective.
When should save the dates and wedding invitations be mailed out?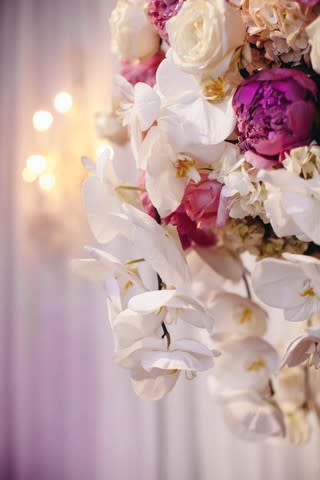 How does the timeline differ for destination weddings?
You may need to mail your stationery a little earlier, especially if some guests need to get passports or visas. Try sending save the dates about eight months prior to your wedding and invitations 10 weeks prior to your wedding. Also, make sure to include your wedding website address on your save the date and within your invitation suite so guests can find pertinent information.
When should the deadline for RSVPs be?
We recommend your reply by date be one week prior to when your caterer needs a final head count and no more than one month prior to your wedding.
If a couple would prefer for children not to attend the wedding, how do they make that clear on the invite?
According to etiquette, only those guests the invitation is addressed to are invited to the wedding. That said, many people do not know that etiquette today, so often times we have clients include a line on their response cards that says: "__ Number of adults attending." It helps reinforce that you prefer only adults attend.
How do you recommend tackling plus ones? Should every guest be able to bring a date?
If space and budget allow we recommend giving each guest the opportunity to bring a date.
Is it appropriate to include a wedding website and, if so, where is the best place to do that?
Including your wedding website within your invitation suite is a great idea! Your website gives you a place to include all kinds of details from how you met to your wedding registry and travel details. We encourage our Invitation Solutions clients to have a separate website card in place of a map card and accommodation card. It simplifies your invitation suite and gives you guests a place to continually look for updates.
Should we indicate dress code on the invitation and, if so, how?
Attire isn't traditionally included with an invitation suite, but it's another great piece of information to include on your wedding website.
Can I use printed labels to address my wedding envelopes?
Etiquette states you should hand address your wedding invitations to show you have personally taken the time to invite each and every guest to your wedding. Today many people choose to hire a hand calligrapher instead. This is widely accepted as well.
How do you handle hosts' names on the invitation? Should both sets of parents always be listed on the invitation?
According to etiquette whoever is hosting (paying for) the wedding is listed on the invitation. It is traditional for the bride's parents to host the wedding, in which case just the bride's parents would be listed on the invitation. One option for including the groom's parents' names if they are not hosting the wedding is to add a line below the groom's name that reads for example, son of Mr. and Mrs. John Michael Smith.
What about tricky situations where the bride's parents are divorced or one parent has died, how should the invitation be worded?
Divorced parents should be listed on separate lines, and with the exception of the Catholic faith parents who have passed away are not listed on the invitation. This is a very personal decision and an instance where we always recommend you do what is best for you and your family. There are many different wording options depending on the exact situation.
What's the biggest etiquette rule that you find people tend to break?
When you have your wedding and reception at different locations you should issue a separate reception card. People tend to break this rule and include the reception information on the wedding invitation to help reduce the cost of their invitation suite.