Q&A Wedding Planner
With hundreds of weddings worth of experience, Natalie Dawley has seen it all. The Houston-based wedding planner and owner of Two Be Wed is a pro at pulling the tiniest of details together to make sure her clients' Big Day is one for the books. Wondering if you really need a wedding planner for those pending nuptials? Read on for insight, straight from the source.
 
Why would you recommend couples hire a wedding planner?
You have never done this before and simply knowing where to begin can seem overwhelming. A wedding planner can help make your wedding vision a reality by helping you create a budget, directing you to trustworthy vendors and taking care of the plethora of details that haven't even crossed your mind yet.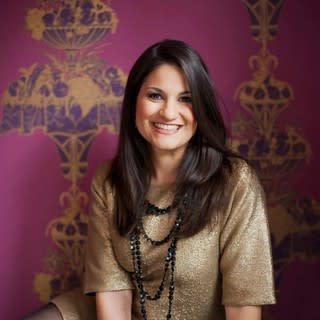 Wedding planners are also there to mediate between the two families and create a united vision that everyone can get behind. With different backgrounds, cultures and traditions potentially coming together, there is no telling the amount of disagreement that can arise.
Finally, the reality is that couples today are busy enough as it is with school, work, business, and life commitments and may not have time to contact and schedule appointments with photographers, videographers, hairstylists, makeup artists, musicians, transportation companies, caterers, cake designers, florists, and so on.
What would you say to couples on a budget that think wedding planners are just a luxury expense?
Just as in other areas and professions, such as doctors, home improvement, car mechanics or even accounting, you're willing to pay someone with expertise in order to ensure the best end result. The wedding planner is there to handle the brunt of the planning responsibilities, ensuring that you are able to cherish the months leading up to your wedding and the special day itself, instead of being consumed trying to coordinate the day of the wedding in your bridal gown.
As an industry insider, what sort of unique expertise do you bring to the table that makes you an asset?
The most important thing we bring to the table is experience. We have planned hundreds of weddings and we know what works and what doesn't. We're up to date on the latest trends, most popular venues, and the best of the best vendors in every budget range and category. As an industry insider, we have established lasting relationships with vendors who have a proven track record.
If a couple truly can't afford to hire an event planner for the entire planning process, is it still worth it to hire a day-of coordinator?
Day-of coordination is something that is highly recommended and beyond helpful. When the long awaited day has finally arrived, you want to be able to enjoy it without worrying about all the details. It's your right to be the bride and that's why you hire someone else to worry about the timing and execution of everything. The day-of coordinator takes everything in stride and makes sure your experience is seamless and smooth, even when there's a glitch or unforeseen circumstance.
Most weddings seem to involve some level of drama, whether it be between family members and friends or vendors, how are you able to mitigate that chaos or help things run more smoothly?
Drama among family members, friends and vendors is the last thing you want to be worried about on your wedding day. Mitigating the chaos is an important role that wedding planners gladly fulfill. We have a unique ability to create consensus and positive compromise, even amongst different traditions, backgrounds and cultures. We make sure that everyone feels heard and that their opinions are valued, which is an important step toward bringing peace on the wedding day. A successful wedding planner knows the perfect balance of sweet and assertive in order to get the job done.