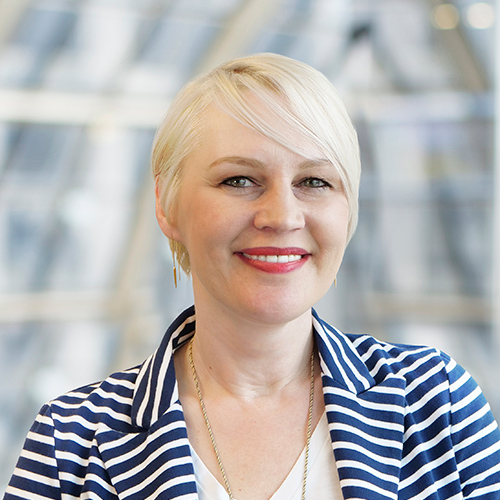 My name is Amra Elmore, and I am a National Account Executive at Visit Houston. I live in Maryland, so naturally I work with organizations that are based in DC, MD and VA. Living in my market makes it easy to connect face-to-face with my clients, and we all know the importance of face-to-face connections.
Since I joined the Houston team in 2018, I have realized that city is even cooler than I imagined. There are many things that I love about Houston, but one of my favorites is experiencing its amazing culinary scene-- and with over 10,000 restaurants, there is no shortage of great food and drinks. However, my favorite thing about Houston is its diversity. 1 in 4 residents are foreign-born, and over 145 language are spoken in the Houston area. And, as someone who immigrated to the United States from Bosnia & Herzegovina, diversity is very important to me.
When I don't represent Houston, I love to read, make scented candles, and spend time with my family--my husband and our two children. Our daughter is 17, our son is 11, and we have two playful cats and one very sweet, old dog
I hope to have an opportunity to get to know you!
Contact: