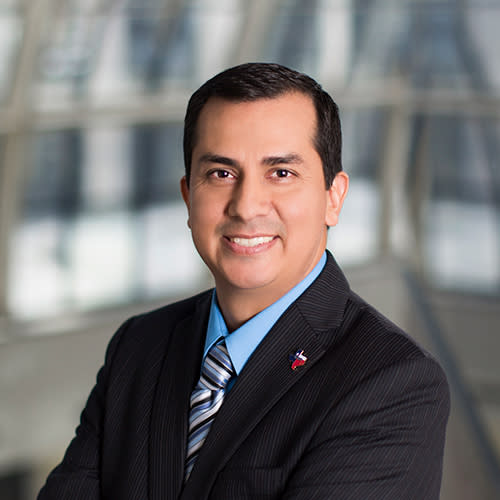 Hola, my name is Joel Rugerio III, and I am a National Account Executive at Visit Houston. I have been with Visit Houston since 2016 and received my education from University of Houston's Conrad N. Hilton College. I began my hospitality career with an internship at Walt Disney World's Boardwalk Resort and have worked for Hyatt, Hilton and Marriott properties in the Houston area for the past 20 years.
I am a Houston native and love everything that Houston has to offer. The diversity of the city is what really impresses me, with over 145 languages spoken and the culinary scene in Houston is out of this world. I am also a huge sports fan and I love that downtown Houston has 3 sports stadiums within walking distance of one another.
When I am not working, I enjoy spending time with my wife and 3 daughters, traveling to Monterrey, MX to visit family, going to the movies and watching or playing futbol (soccer). I can't wait until Houston hosts the 2026 FIFA World Cup. Futbol is Life!
Contact: