Montrose Restaurants
Houston's eccentric Montrose neighborhood has one of the most culturally diverse food scenes in town along with nationally acclaimed chefs. From Mexican to Mediterranean cuisines, you're bound to have a globally-inspired dining experience. With so many dining options, we thought we'd select some of our favorite restaurants for you to try.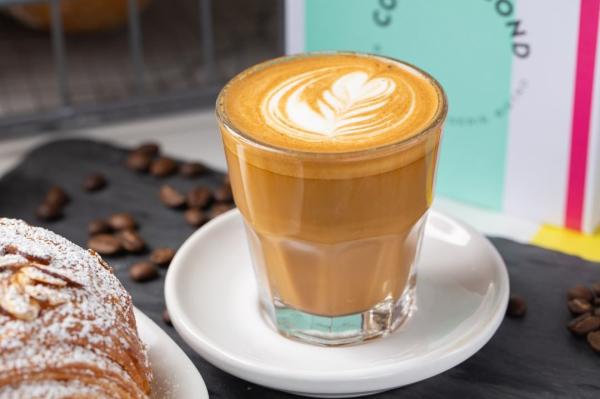 Courtesy of @commonbondbistroandbakery on Instagram
Start your day off with a coffee or a full breakfast at one of Montrose's popular coffee shops. Common Bond Bistro & Bakery's drip coffee and French Toast and Bacon is the perfect breakfast combo. If you're looking for a great study or work spot to go along with your morning coffee visit the Greek-themed Agora coffeehouse. At Agora you can sit back in one of their plush couches and get your day started.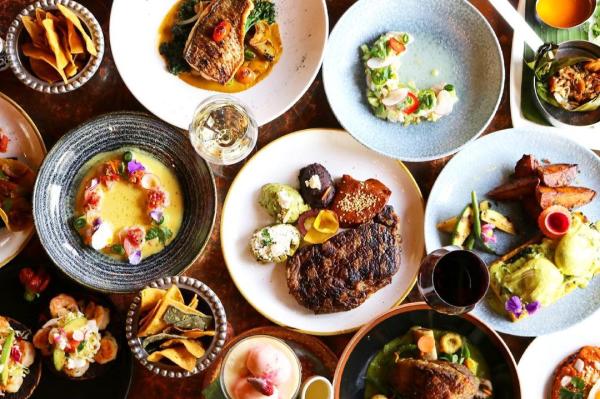 Courtesy of @hugos_houston on Instagram
James Beard Award Winner Chef Hugo Ortega's Hugo's in Montrose offers Mexico City classics with a contemporary twist. We recommend tasting the Taquitos de Pollo (rolled fried chicken tacos, avocado-tomatillo salsa, guacamole, queso fresco, crema fresca and frijoles refritos) - and  if you're feeling adventurous, try the Chapulines which are pan sautéed grasshoppers! Writer and journalist Matthew Mitchell's Traveler's Table is another dining option in Montrose. Its "curated global cuisine" menu serves modern versions of dishes from around the world like Pão de queijo from Brazil, Moroccan Lamb Tagine and Jamaican Jerk Chicken.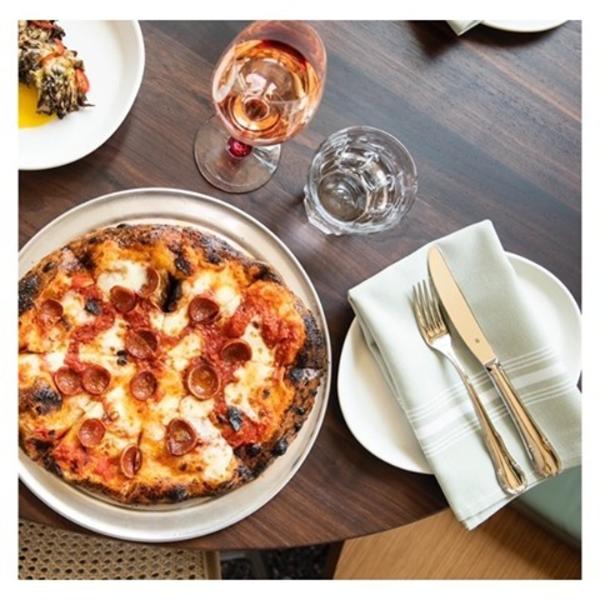 Courtesy of rosiecannonball on Instagram
Enjoy a date night at these lovely restaurants in Montrose. At Rosie Cannonball, Italy meets Texas. Its menu features delicious gourmet pizzas, pastas and wood-grilled items like the Chicken Basquaise perfect for dinner. Ostia's Mediterranean and Italian-inspired dishes, charming outdoor patio and greenhouse create a lovely dining experience as well. Taste delicious dishes from Chef Travis McShane's à la carte dinner menus that change everyday!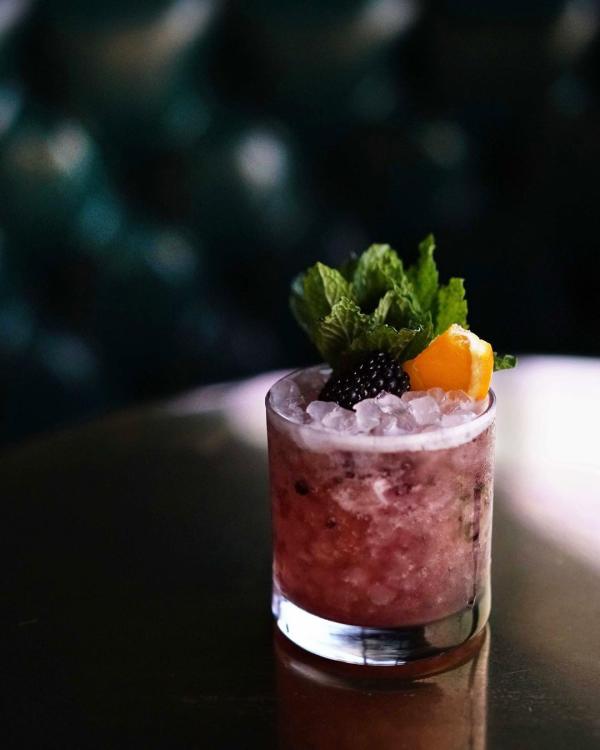 Courtesy of @anvilhouston on Instagram
With more than 100 specialty cocktails and knowledgeable staff, Anvil Bar & Refuge is the bar to be at in Montrose if you want to taste great drinks with the highest quality spirits. No need to feel overwhelmed by the modern and industrial decor, this bar is casual with a warm and friendly vibe that anyone can enjoy. For a more laid-back spot with happy hour specials, wallet-friendly frozen mojitos, house-made sangria and light bites, visit Bar Boheme.