Insider's Guide to Houston
In its 180-year history, the city founded near the banks of the Buffalo Bayou has grown from the capitol of the Republic (1837 to 1840) to the fourth-largest city in the nation. What began with 6,642 acres has expanded into nearly 600 square miles, bringing with it a rich history that's jam-packed with interesting facts, must-see sites and experiences to enjoy. 
Interested in staying in the know? Take our short course and get on the Houston Insider list for invites to sneak previews, exclusive events and experiences. It's the best way to stay up to date on the latest and greatest offerings in the city.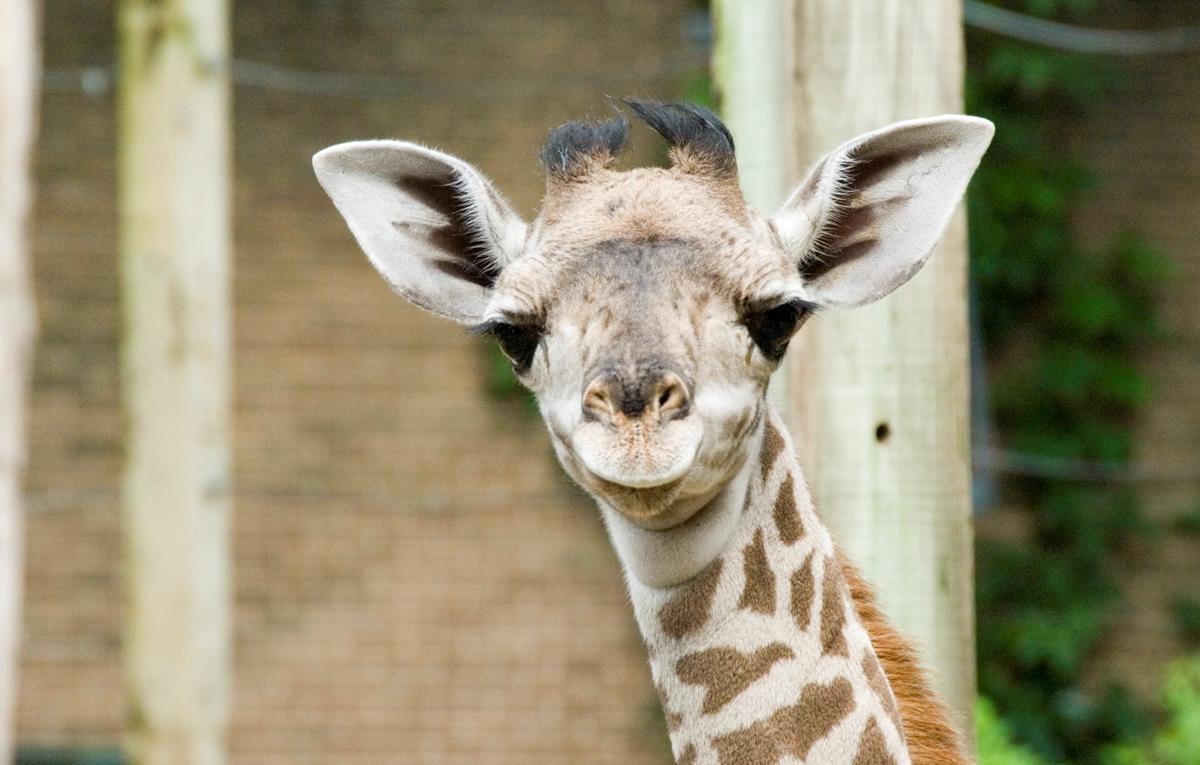 Animal House
Love seeing the giraffes at the zoo? Don't miss a chance to feed the whole giraffe family in the Houston Zoo's African Forest. For $7, guests get the chance to help serve up crunchy lettuce snacks to the giraffes, zebras and ostriches during daily feedings at 11 a.m. and 2 p.m.

Bat Country
See Texas' second-largest urban bat colony on its nightly exodus from beneath Montrose's Waugh Drive Bridge between Allen Parkway and Memorial Drive. A quarter-million Mexican free-tailed bats call the bridge home and emerge around sunset, nightly, over Buffalo Bayou. For the best vantage point, grab a spot on the platform just southeast of the bridge.
Beyond the Grave
Situated on 84 acres along the Washington Corridor, Glenwood Cemetery serves as a serene resting place for some of Houston's most iconic residents. Although we aren't going to suggest parking it there for an afternoon picnic, it is definitely a solid destination for a shade-filled stroll. Keep an eye out for the ornate headstones of more than 20 mayors, past governors, oil tycoons, even Howard Hughes.
Garden State
The former John Staub-designed home of Houston philanthropist Ima Hogg now serves as the Museum of Fine Arts' Bayou Bend Collection and Gardens, housing early American decorative arts and painting collections. Outside, the property's 14 lush acres are considered the largest organic historic public garden in the state of Texas and provide a perfect escape on a nice Houston afternoon.
On the Record
Empire Records meets H-Town at Upper Kirby's vinyl emporium, Cactus Music. The old-school record store stocks new and used CDs, but the real appeal here is the vinyl, which can be test-driven prior to purchase on Cactus' dual turntables. Even better, the indie-shop also hosts in-store performances from local bands, complete with free Saint Arnold's beer.

A-maze-ing Objects
It took more than 20 years for Houston postman Jeff McKissack to finish his maze-like Orange Show Monument. Made using concrete, brick, steel and anything else he could find, McKissack created a series of walkway mazes, balconies, arenas and exhibits inside an East End lot. When he died in 1980, the future of the project was uncertain, until a non-profit set out to preserve the structure. Together, 21 original donors—including Dominique de Menil and members of ZZ Top—helped pool enough money to restore and reopen the site for tours and special events.
Setting the Stage
Forget the tacky carpet, life-size Miley Cyrus cutouts and stadium seating at most modern cinemas, Landmark River Oaks Theatre plays by its own rules. This historic institution is known for its stunning art-deco interior, indie-film repertoire and second-level bar and lounge. It's also the only theater in Houston with a weekly midnight series, such as The Rocky Horror Picture Show, shown on the second Saturday of every month.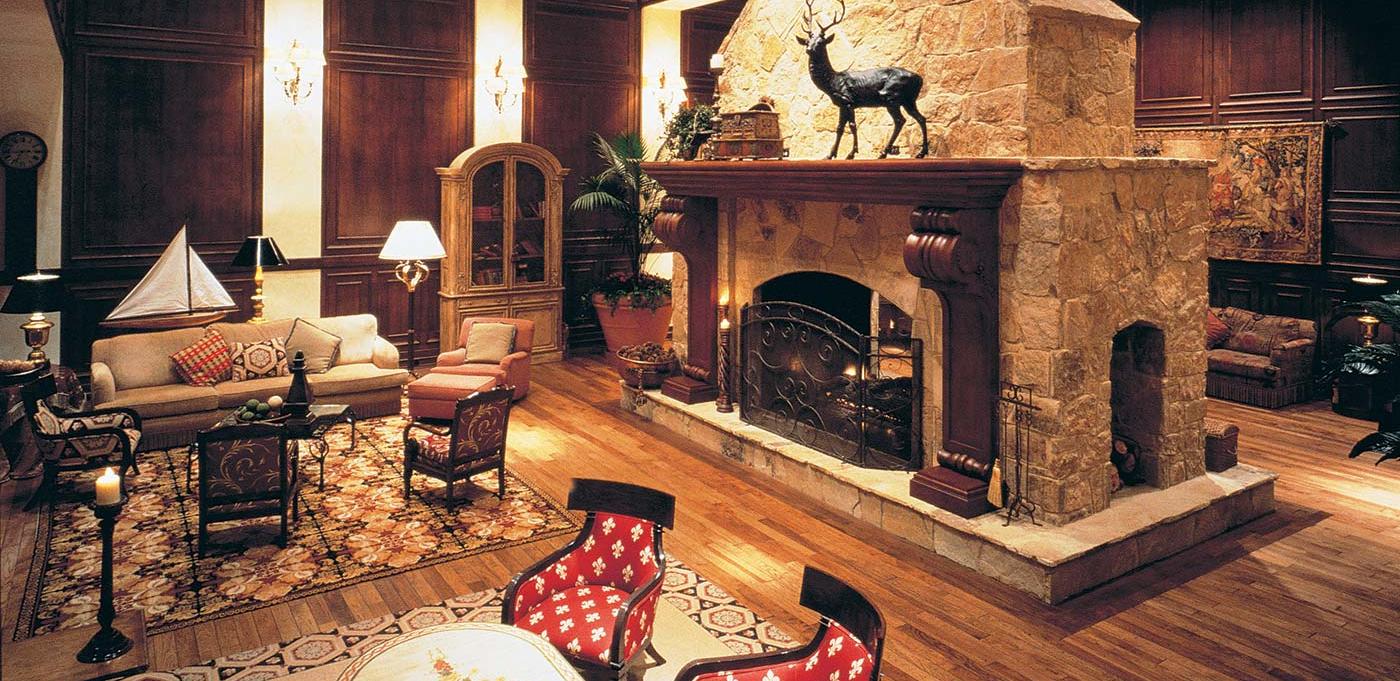 Staying Power
For more than a decade the Galleria-area Houstonian Hotel served as the formal residence of President George H.W. Bush and his wife, Barbara, while he served as vice president and president (1981-1992). Although they slept in The Manor House before it became the hotel's signature restaurant, the Bush family later moved to room 271 so the Secret Service could room above and below. Today, guests can reserve the two-bedroom suite and experience La Dolce Vita, at least for the night.
Sole Survivor
Visitors who arrive in Houston sans the oh-so-essential pair of cowboy boots should stop by Westheimer's Tejas Boots for a custom pair designed by Jose Gonzales. The local institution has been outfitting presidents, governors and athletes for more than 25 years. Sure, a pair will set you back around $1,000, but can you really put a price on the happiness that a perfectly-crafted set of black alligator boots will bring? Check out Tejas' other products including belts, buckles, shoes, skins, bags and wallets.

Buy and Buy
Take one step inside Chinatown's Hong Kong City Mall and it's easy to forget that you're still in Texas. More than 20 restaurants and cafes, along with a multitude of shops fill the center, including mall anchor Hong Kong Food Market. The grocery store is filled with a mind-boggling assortment of odd produce, seafood (anyway you like it), pungent durian, even an entire frozen food aisle dedicated to fake meat. If you're still hungry afterwards, venture over to the west wing of the mall for all-star dim sum at Ocean Palace.
Shot Collar
Houston's oldest family-owned biz, Hamilton Shirts, is still cranking out its bespoke button downs the same way it did in 1883, with hand-cut paper patterns and hand-stitched details. More than 700 seasonal fabrics—used in creating the company's famous made-to-measure and ready-to-wear shirts—are stocked at Hamilton's Richmond Avenue-based homebase. You'll find celebrities like Daniel Radcliffe, Lyle Lovett, James Franco, Neil Patrick Harris, Robert Duvall, and more sporting Hamilton-tailored shirts.
Right of Passage
Looking for Downtown's professional set during the week? Forget about finding them at the crosswalks—the real action is 20-feet below, in the 7.5-mile-long tunnel system. The series of subterranean passages allows the district's 150,000-employee workforce to take on tasks—doctors appointments, banking, shopping, post office and salons, among other things—in air-conditioned bliss. Access the network via street-level stairs, escalators, office-building elevators or head to Wells Fargo Plaza, which offers direct street-to-tunnel access.

Underground
The Buffalo Bayou Park Cistern, a structure reminiscent of the ancient Roman cisterns in Istanbul, is a cavernous, 87,500-square-foot-space featuring more than 200 slender, 25-foot high concrete columns. BBP re-discovered the Cistern in 2010 when it was developing the $58-million Buffalo Bayou Park project, a 160-acre site west of downtown Houston. Recognizing the historical and architectural significance of the highly unusual space, BBP took a bold step to repurpose the Cistern into a magnificent public space that would house an ambitious program of changing art installations.
Button up!
Go ahead. For once, we're giving you permission to press the red button. Seriously. We won't tell you what happens, since it's best experienced first-hand, but venture behind downtown's Wortham Theater—where Preston Street crosses Buffalo Bayou—and look for the non-descript red button, inset in the staircase, that leads down to the water. You can thank us later.

Show Boat
Explore Houston from below—on a kayaking or pontoon adventure along Buffalo Bayou. Beginning at the Shepherd Street Bridge, paddlers travel to Allen's Landing and eventually wrap up near the Theater District. Along the way, spot blue herons, loggerhead turtles and an occasional alligator sunning itself along bayou banks.

Neighborhood Watch
In 1993, artist and activist Rick Lowe helped launch the neighborhood non-profit, Project Row Houses, in Houston's Third Ward. What started with 22 shotgun-style houses has grown to 40 properties, spread out over six blocks. The mixed-use spaces have helped transform the community, creating a positive respite for art exhibitions, residency spaces, houses for young mothers, office spaces and low-income residential and commercial spaces.
Houston History
The Houston Museum of African American Culture is dedicated to telling the story of Africans and African Americans in Houston and beyond. Located inside the Houston Museum District, HMAAC offers dynamic programming, lectures and exhibitions that involve people of color. There are also film series, educational classes and even worship services at the campus on Caroline Street.
Parks and Restoration
Downtown's 20-acre Sam Houston Park opened more than a century ago and remains a proud oasis of living history in the city. The park mixes the great outdoors and museum spaces, which are open to the public. Visitors can also tour historical houses restored by the Heritage Society. Sam Houston Park is open from dusk to dawn, daily, and admission is free.