Antique Shops in Houston
What's old is new again in the nation's fourth-largest city

Looking for special, one-of-a-kind finds to fill your house? Houston's antique retailers have you covered. Whether you're a seasoned picker, searching for classic Americana and retro wares, or a veteran collector, on the hunt for neoclassical and French imports, H-Town has an endless array of resources celebrating bygone eras. Read on for help on navigating the area's most-loved antique emporiums.
INSIDE THE LOOP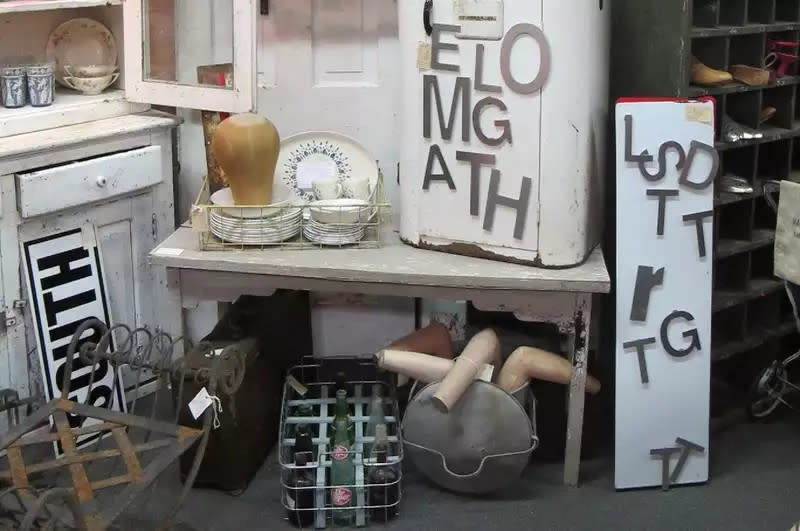 Venture to The Heights for a shopping crawl along 19th Street—the historic neighborhood's main drag. 
New England and New York-sourced treasures fill The Heights' August Antiques. The family-owned shop fills its two buildings with vintage lighting, rare books and McCoy pottery, as well as religious artifacts and pharmacy finds. Venture outside for a large selection of furniture, architectural accents, planters and vintage signage.
Expect the unexpected at the West Alabama-set Found for the Home. Since 2006, owners Aaron Rambo and Ruth Davis have drawn fans with their well-edited mix of eighteenth-and-nineteenth-century antiques and industrial pieces. Louis XVI selections, drippy chandeliers and mid-century items live alongside architectural finds, punchy pillows and garden accents.

For more than 14 years, Heights Antiques on Yale has continued to deliver an eclectic array of funky country finds and mid-century modern pieces. Set just a stone's throw from the 19th street shopping district, Heights Antiques unfolds in 10,000 square feet of space. Discover everything from one-of-a-kind oil paintings and primitive cupboards to French imports and colorful pottery.

Housed in an 1895 Carriage Barn, the Heights Station antiques has offered locals European and American furnishings since 1977. Set on Heights Boulevard, not far from Washington Avenue, Heights Station unfolds in more than 5,000-square-feet of space. Although the inventory is always-changing, customers can always expect to find collectibles, jewelry, lamps and furniture, along with signed sports and rock'n'roll memorabilia.
For a high-end antiques trifecta, venture to the crossroads of Bissonnet and Greenbriar. The West U nook is home to three of the city's most-inspiring showrooms—Neal and Company, Shabby Slips and Watkins Culver. All three locally-owned shops stock furniture and accessories brought back from buying in trips in France, Italy and Sweden. Fun aside: Readers of Veranda magazine will likely recognize the work of Shabby Slips owner Renea Abbott, whose interiors have appeared on the cover of the home design publication several times.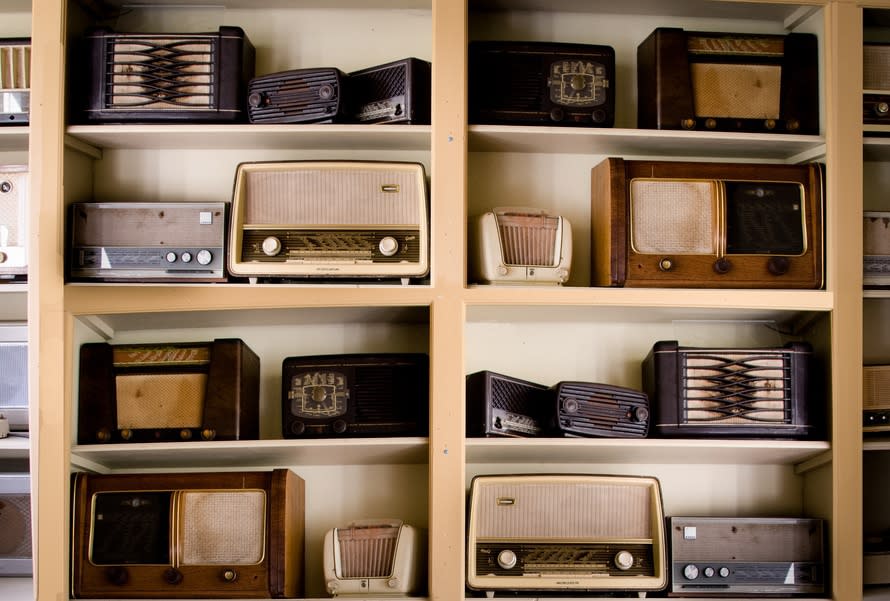 Set a stone's throw from Montrose's Boheme Café and Wine Bar, Reeves Antiques is an under-the-radar star for mid-century modern furniture and 20th century finds in Houston. There, iconic Eames and Knoll chairs are showcased alongside low-slung couches and art-deco-style buffets. The inventory changes frequently, so don't dawdle, if you see something you want. For even more furniture finds, stop by Reeves' other showroom—Cool Stuff Houston—located at 1718 Westheimer.

A cross between "Antiques Roadshow" and your grandma's attic, The Guild Shop is a resale thrift store that specializes in donations and consignments of gently used house wares, furniture, rugs, art work, jewelry and clothing. Since 1962, the store has maintained a revolving inventory of pieces, ranging from vintage map cabinets and Chinoiserie Hollywood sofas to retro chairs and garden furniture. The proceeds of these sales assist the elderly in need.
Houston is home to some of the country's best barbecue. Known for our briskets, sausage, and ribs, Htown...

With our METRORail system covering 23 miles of the city, you can save wear and tear on your car or avoid...
OUTSIDE THE LOOP
Interior designers have frequented the shops at 1001 & 1003 West 34th Street for years, though the retailers remain under-the-radar for the majority of antique-seeking Houstonians. Tucked inside expansive warehouse spaces, shoppers will find an endless array of European-imports at Judith McClellan's Antiques and Linens and Janet Wiebe's Antiques. While you're in the neighborhood, stop into Bungalow Antiques. Located a block east, the store offers an array of architectural, colonial and garden finds.
The Lone Star state's largest selection of vintage treasure can be found at the Antique Center of Texas. Located inside the Northwest Mall, in a former JC Penney's department store, the retail hub brings together more than 190 dealers in a 108,000-square-foot space. The Antique Center is open seven days a week, showcasing furniture, accessories, collectibles and oddities.
For more than 30 years, Joyce Horn Antiques has offered guests a large variety of unique furniture and French antiques, along with a selection of Italian, Spanish and Scandinavian pieces. Within the Horn's Spring Branch-set warehouse, 18th and 19th century armoires, tables and buffets share space with Louis Philippe mirrors, architectural accents and reproduction pieces.
Want to know where some of Houston's top interior designers find one-of-a-kind treasures to fill the homes of the city's well-heeled residents? Visit west Houston's Memorial Antiques & Interiors. There, more than 50 dealers and designers showcase a mix of country French, mid-century modern and industrial pieces within MAI's two buildings.
For European treasure in the Bellaire area, visit Mercader Antiques. Located on the same block as Grace Hart, the shop is known for its selection of European furniture, depression glass and copper pieces, among other offerings.

The town of Spring developed quickly around the turn of the 20th Century, at the site of two major intersecting railroad lines. Though the relocation of rail operations to Houston and later Prohibition took a toll on the North Harris County community, today Old Town Spring remains as a thriving multi-block district of art galleries and antique shops. If you're seeking American antiques, head to the area and spend a few hours perusing collectibles and folk art boutiques.

Unfolding in a 2,600-square-foot space near Voss and San Felipe, Tanglewood Antiques Etc. brings together more than a dozen dealers known for showcasing vintage and decorative pieces from local estates and Europe, alike. Inside, fans find a well-edited mix of art, lighting, furniture and accessories ranging from mid-century modern to 19th century French finds.

Hidden along the backside of a Blalock-set office park, just north of I-10, Village Antiques stands out as a go-to spot for European finds in west Houston. The expansive shop highlights hand-picked furniture and accessory collections from across the pond. Snag everything from antique French shutters and earthenware to os de mouton chairs and 18th century buffets.