May Openings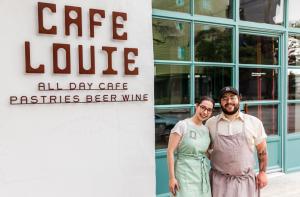 Cafe Louie
Open all day, Cafe Louie is actually so much more than a cafe. Serving up, of course, locally roasted coffee, the all-day bistro also offers wine, beer, lunch and dinner in addition to pastries pairable with coffee.
Specialty coffee drinks like rosemary lattes and golden milk lattes can be paired with fresh, flaky croissants for breakfast. For later in the day, there are "sammiches" and salads to choose from. The fried chicken and waffle fries have been known to steal the show.

Website: Click here to learn more.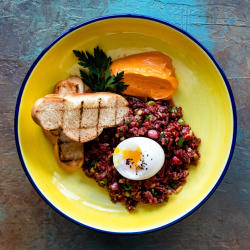 Hamsa
Hamsa is the first of its kind offering guests a unique culinary experience with an upbeat and sophisticated vibe. Guests should expect dishes rich with vegetables, spices and one-of-a-kind flavor profiles meant to encourage gathering around a table and enjoying great company. The restaurant is open for lunch and dinner services and offer scomplimentary valet parking.

Website: Click here to learn more.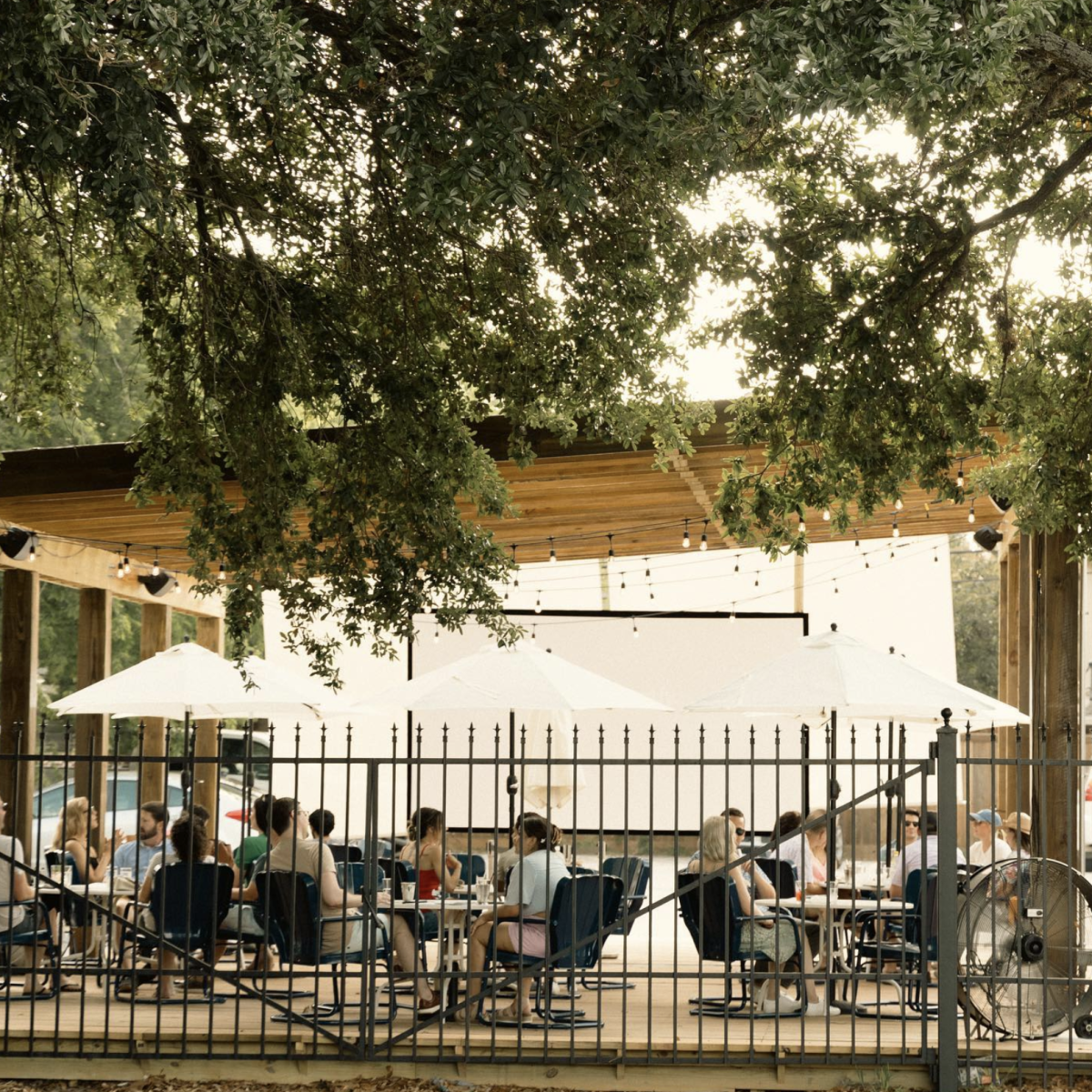 Heights & Co.
Heights & Co., aptly named since it's in the Heights, offers some of Houston's favorite things: cocktails and a patio.
Wrap your hand around a cold cocktail on their stunning patio. Some of their delightful cocktails include the salted watermelon: rum, salted watermelon, coconut, lime, salt; Texas star: mezcal, st. germaine, lime, hibiscus; or the hipstrict: gin, strawberry, lemon, coconut.

Website: Click here to learn more.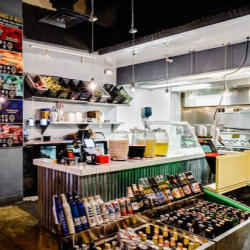 La Calle Tacos - Heights
Looking for something delicious, quick, and authentic? La Calle Tacos & Torta dishes up Mexico City-style street food in the Heights. Their motto, "vamos a comer a la calle" says it all, meaning let's go grab some street food.
Mexico City native Ramon Soriano Tomka takes the helm as chef at La Calle, faithfully recreating the tacos he eats at street stands when he's in Mexico. From carnitas to barbacoa, pastor to shrimp ceviche, the flavors of Mexico spring to life in this fast casual eatery.

Website: Click here to learn more.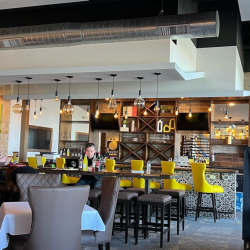 Passerella
In Northwest Houston, locals and visitors can gather at Passerella in a celebration of Italian cuisine with handmade pizzas and pastas, house specialties, world-class wines and cocktails.
The darling, modern restaurant serves all the classics plus some twists and all can be accompanied by a themed cocktail. The perfect spot for Italian comfort food, Passerella also hosts waterfront views over Towne Lake.

Website: Click here to learn more.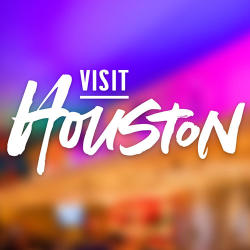 Rocambolesc
Chocolate bars, truffles, gelato and bombolescas line the glass-top counters at Rocambolesc, a funky little treat shop in Uptown Park.
The gelato and popsicles offered here are truly works of art and made with high-quality ingredients. Stop in for a true treat you can't get on just any corner of Houston. This place originated in Spain, and its first U.S. location is this one in H-Town.

Website: Click here to learn more.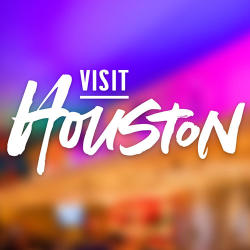 World of Sourdough
Sourdough bread is one of the finer things in life, and the staff at World of Sourdough agrees. A cute stop in the Heights, World of Sourdough offers sandwiches (on sourdough, of course), soups and salads galore.
This shop shouts the benefits of sourdough from the rooftops and serves up slices of it daily for lunch and dinner. Stop in to sink your teeth into a delectable, nutritious pair sandwiching fresh and crips ingredients.

Website: Click here to learn more.
See More
April Openings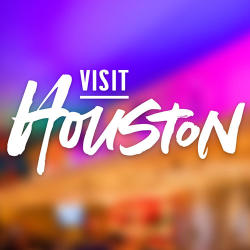 Chicken n' Biscuits
Cracker Barrel fans, rejoice! There is a new one to get tasty, Southern favorite fare. Chicken n' Biscuits via Door Dash, Uber Eats, and Grubhub delivers comfort food right to your door.

Website: Click here to learn more.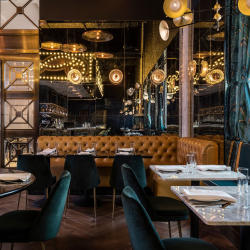 GJ Tavern
Houston chefs are pros at redefining "American" food for local and visiting foodies, and Georgia James Tavern in Downtown Houston is home to one of them.

Website: Click here to learn more.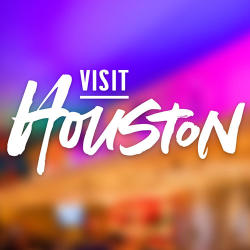 Hull & Oak
True Texas fare comes out hot at Hull & Oak nestled in The Laura Hotel in Downtown Houston.

Website: Click here to learn more.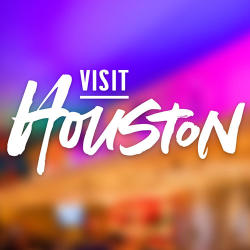 Mendocino Farms - Two Allen Center
A slice of California arrived in Texas in 2019 when Mendocino Farms opened in Rice Village. The sandwich shop first opened in downtown Los Angeles and, after expanding to several other California cities, made its way to Texas with Houston first one the list. This Downtown location in Two Allen Center arrive in 2022.

Website: Click here to learn more.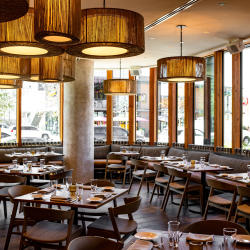 Marmo
An ambiance including a live baby grand piano played nightly by various artists and a menu featuring fresh hand-rolled pastas, house-made charcuterie, and hand-cut prime steaks intertwine for a delightful experience at Marmo in Montrose.

Website: Click here to learn more.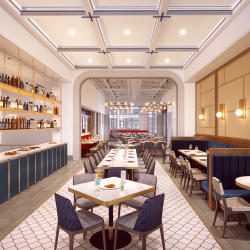 State Fare Kitchen & Bar - The Woodlands
A repeat performance for State Fare Kitchen & Bar, this time in The Woodlands. The restaurant known for its Southern comfort food in its third location will offer what it calls "upbeat Southern cuisine." From H-Town fried chicken to Haring's fried catfish, this is the place to satisfy your hunger in so many ways. With more than 70 made-from-scratch dishes, the diverse menu includes burgers, steaks, salads, chicken and seafood surrounded with sides that speak to your Southern sensibilities like whiskey-glazed brussels, Hoppin' John rice, coffee cup cornbread and wait for it… fried green tomatoes dressed with lump crab meat and jalapeños. If you have a thing for down-home classics with a twist, you will think you've landed in food heaven.

Website: Click here to learn more.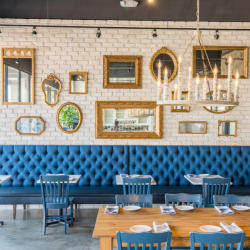 White Elm Brasserie
Four hospitality veterans have combined their talents to stir up a cafe and bakery concept that is sure to please Houston foodies. Guests can spend the entire day at White Elm Brasserie, from waking up in the morning to oven fresh baked breads and pastries to having lunch or dinner at the full-service, dine-in cafe or walk up counter.

Website: Click here to learn more.
See More
March Openings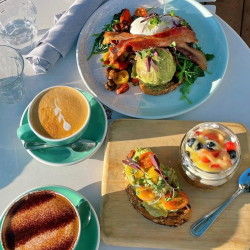 Bluestone Lane
An Australian lifestyle cafe chain made its way to the Houston Heights in 2022. Hot coffee, cold coffee, smoothies, juices, breakfast dishes, sandwiches, salads, wine, beer, cocktails — what more could a local or visitor ask for? There are so many beverage options on the menu, guests will likely have a hard time deciding which one to drink. The freshly made dishes are colorful and nutrient-dense. The space is modern and sleek, features two stories and a patio.

Website: Click here to learn more.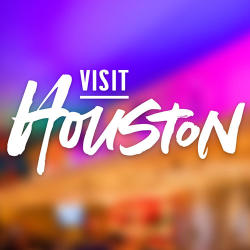 Drip'd
Drip'd Donuts in the Heights offers a different breed of donuts in all sorts of wild flavors and includes vegan options. Their exotically designed space features a mural of their mascot, a bull with a donut nose ring as well as many other colorful walls, perfect for Instagrammng.

Website: Click here to learn more.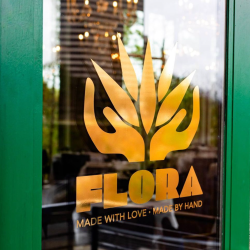 Flora
Tex Mex on an elevated level is available at Flora nestled in Buffalo Bayou Park, and boasting "clean, organic, high-quality food made with love, made by hand."
Guests desiring more unique bites will be please to see charred octopus and barbacoa de barrago on the menu, but Tex Mex lovers need not fret — nachos and queso are also served and destined to be palate pleasing. In addition to a variety of tacos, tostadas and entrees, Flora also offers a raw bar featuring an array of ceviches and oysters.
Flora's locale is an extraordinary Houston space that overlooks part of Buffalo Bayou. Ceilings adorned with chandeliers make for an elegant atmosphere to enjoy Houston's favorite category of cuisine.

Website: Click here to learn more.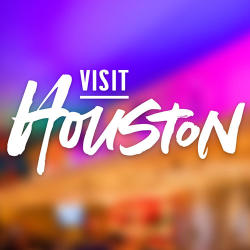 Rare Restaurant & Lounge
Steak, potatoes and Southern fare are served with an elegant twist at Rare Restaurant & Lounge in the Heights. Complete with space for live entertainment, Rare creates a vibe for a true dining experience.
Pairable with a craft cocktail, Rare's menu items also include Chilean sea bass, oysters and crab cakes. Red, leather booths and a sleek interior design make Rare an ideal spot to spend a weekend evening.

Website: Click here to learn more.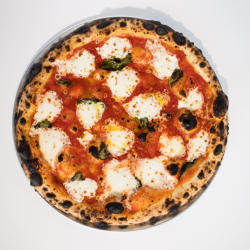 Roberta's
Pizza from The Big Apple now available in our own Bayou City. Roberta's, nestled in Post Market, brings New York's famous pizza to Downtown Houston.
Creatively named pizzas with tastes to match keep guests in other locales coming back for more. The widowmaker features pork sausage and mushrooms and the Bee Sting takes a margherita pizza next level with chili and honey. Guests can make the night extra top notch by adding a finishing touch of key lime pie, banana pudding or a homemade brownie.

Website: Click here to learn more.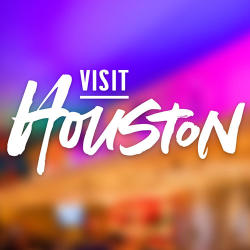 Saigon Alleye
A Vietnamese, family-owned in Memorial, Saigon Alley specializes in phở, bò né and cafe. In an effort to make every dish taste like a home-cooked meal, the staff at Saigon Alley infuse their menu items with flavor and freshness that make it a hot spot for dine in, take out or delivery Vietnamese staples.
Pho, banh mis, dumplings, egg rolls and rice bowls are all available and delectable whether you take a seat in their cozy restaurant or grab it to go.

Website: Click here to learn more.
See More
February Openings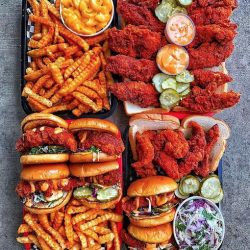 Dave's Hot Chicken - Rice Village
Nashville-style hot chicken has made it to Houston thanks to Dave's Hot Chicken in west Houston. The menu is, at a glance, seemingly small, just offering sliders and tenders, but guests can choose from seven different spice levels (including no spice for novice hot chicken eaters).

Website: Click here to learn more.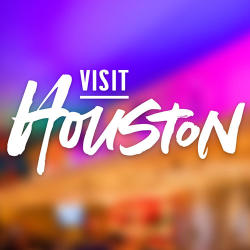 Loro
Austin-based restaurants perform well in H-town, and Loro in the Heights is no exception. Tyson Cole of Uchi and Aaron Franklin of Franklin Barbeque came together to unite Asian and Texas dishes into an unmatched fusion of flavors.

Website: Click here to learn more.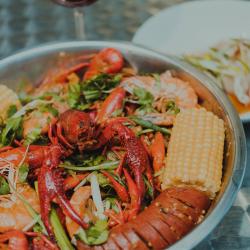 Saigon Hustle
On a mission to serve healthy food quickly, Saigon Hustle whips up banh mis, egg rolls and tasty salads in the Heights.

Website: Click here to learn more.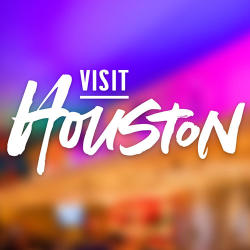 Tall Texan II
Tall Texan II, a neighborhood bar in the Heights, gives neighbors and visitors alike a cozy spot to watch a game and throw back a beer.

Website: Click here to learn more.
See More
January Openings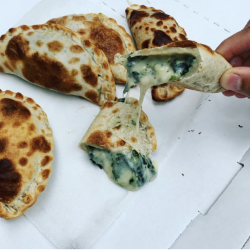 5411 Empanadas - Midtown
Chicago-born 5411 Empanadas got its start small back in 2009, when it operated as a delivery-only business venture. Today, the Argentinian concept boasts brick and mortar locations in Chicago, Florida and in 2016, it added Houston. Find the first Texas location nestled in the Downtown tunnels, offering more than a dozen flavors, all freshly baked daily.

Website: Click here to learn more.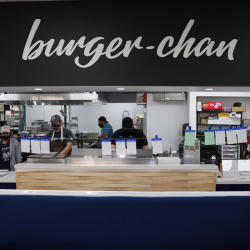 Burger Chan
Burgers are the heart of Texas, and Burger Chan live in the heart of Houston near the Galleria. The word "chan" in the name is related to the Japanese word for "cute." The customizable burgers offered here have earned a stellar reputation from their previous location in the underground food court in Greenway Plaza. Their W. Alabama location allows them to stay open later and offer more menu items.

Website: Click here to learn more.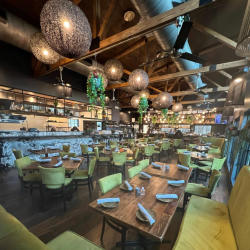 Chivos
A Heights Mexican-American eatery aspiring to be the G.O.A.T is aptly named Chivos, "goat" in Spanish.

Website: Click here to learn more.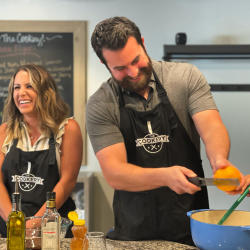 The Cookery
Enjoy Houston's diverse restaurant scene with a takeaway — and not just a box a leftovers. The Cookery offers international, regional and seasonal cuisine classes for those looking to hone the craft of cooking. The three-hour classes are held just outside of Downtown Houston and include the instruction and eating of a three-course meal.

Website: Click here to learn more.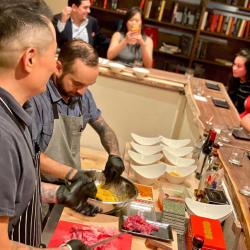 Kinokawa
There are several top-notch culinary experiences to experience in Houston, and Kinokawa in the Heights is no exception.

Website: Click here to learn more.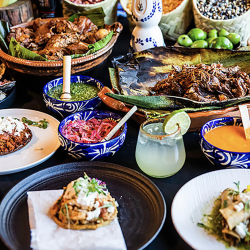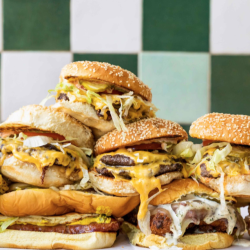 Underbelly Burger
Handcrafted burgers made with locally sourced beef from both RC Ranch & 44 Farms are served alongside sidewinder fries at Underbelly Burger in the Heights.

Website: Click here to learn more.
See More